July 09, 2015
LoadComplete
This story originally appeared on CMU.edu.

Carnegie Mellon University alumni, siblings and South Korean citizens Soo Jeong Bae (ETC'09) and Jeong Hyun Bae (ETC'08) dreamed of designing their own games but imagined their version of the American dream would take time.
Six years later, the graduates from the Entertainment Technology Center (ETC) run LoadComplete, a video game company with over 40 employees and games such as Crusaders Quest and DEAD EYES.
Jeong Hyun, who goes by Junction, found work in the United States immediately after graduation, but was laid off a year later during the recession. At the same time, social media gaming blossomed, and the Apple app store thrived. Soo and Junction saw that the time was ripe for independent developers to make their own games.
While Soo was in the Silicon Valley area doing a long-distance project for the ETC, she looked into incubation centers. She was daunted by the amount of issues with work visas, and realized that it would be easier to start a company back home.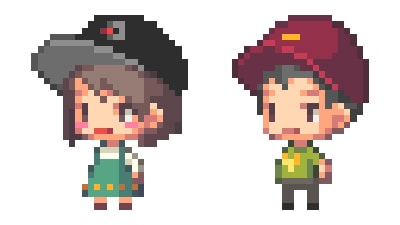 They returned to Bundang, where they grew up as children and their mother owned a small studio apartment that was vacant. Soo and Junction worked and lived in the tiny space for six months. A fellow ETC classmate who lived in the U.S. and worked a day job helped them start up LoadComplete by working night shifts.
Within just a few years the brother and sister were able to hire their full team. They moved their office to Pangyo (which is inside Bundang), known as Korea's "Silicon Valley." Both continue to play multiple roles in the company.
"Each of us became a mix of developer and manager. We cannot ignore that now it is a game 'company,' but we still want to be part of making the games," Soo said.
Among their hires are other CMU graduates, who serve on designer and information systems teams.
"We love to have CMU grads because usually you'll find they have experience working in a cross-functional team. We can work together almost immediately, and actually have meaningful work done in a short period of time," Soo said.
Crusaders Quest, which has 8 million users on iTunes and Google Play, is a role-playing game that started with just one designer. As they realized its potential, the Baes have now dedicated over 20 people to working on the game and its updates. DEAD EYES, LoadComplete's more recent release, was featured as a Best New Game in over 140 countries on iTunes.
Soo stays in touch with her former classmates for guidance on her games.
"ETC alumni are always the first to share meaningful early feedback, and always the first to respond to our new games on Facebook," she said.
She also runs a program for Korean students heading to the ETC, which is part of CMU's Integrative Design, Arts & Technology (IDeATe) Network. She has offered a game design course in the past and meets with them to share her experiences at the ETC.
ETC Director Drew Davidson said the Baes were outgoing, ambitious students at CMU. He praised their efforts.
"They've developed a solid reputation as a company, so people expect that the games they release will be of a certain quality. More directly to the games, they pay attention to the overall experience, so that the games play well for mobile — in terms of playing time and being able to easily pick up across your day when you have a moment —which they do through good design and aesthetic choices," Davidson said.