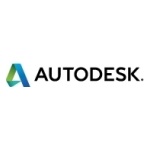 March 30, 2015
Autodesk Executive To Kick Off Reality Computing Partnership, New Course at Carnegie Mellon
Carnegie Mellon University's
Integrative Design, Arts and Technology Network
(IDeATe) and
Autodesk Inc
., a world leader in 3-D design software, are launching a
Reality Computing studio course
for advanced undergraduate and graduate students.
Brian Mathews, Autodesk's vice president and Platform Group chief technology officer, will kick off the partnership with a talk titled "Capture, Compute, and Create: A CTO's View of Reality Computing" at 4:30 p.m., Monday, April 6 in Studio A on Hunt Library's first floor. Mathews helps shape the technology strategy for Autodesk's platforms and products serving the design, engineering and construction industries. He also heads the company's Reality Computing and Sustainability Solutions business units.
"Reality computing encompasses a constellation of technologies focused on capturing reality, working with spatial data and using data to interact with and influence the physical world," said Reality Computing Teaching Fellow Pyry Matikainen of CMU's Robotics Institute. 
Autodesk is supporting the creation of the Reality Computing Teaching Fellow position filled by Matikainen and the development and realization of the Reality Computing studio course at CMU.
Matikainen, along with John Folan and Nina Barbuto of the School of Architecture, will teach the Autodesk-sponsored course, which will first be offered during the fall 2015 semester. Herbert Simon University Professor of Computer Science Manuela Veloso and Professor Steve Lee, head of the School of Architecture, will contribute to the course, as will researchers from Autodesk Pittsburgh.
Students will work in small groups on semester-long projects and use technologies such as laser scanning, photogrammetry, CAD, simulation, augmented reality, computer vision, 3-D printing and robotics.
The course's first iteration will explore the use of reality computing in home settings to create a house that goes beyond smart to become adaptive, tailored to its inhabitants' needs and capabilities. Students will learn about understanding and augmenting existing homes, as well as how to use reality computing to influence the design of future homes.
In subsequent semesters, the course will focus on applications of reality computing in areas such as civil infrastructure, design realization and manufacturing. In addition to the other faculty mentioned above professors Burcu Akinci, Daniel Huber, Yaser Sheikh and Sid Srinivasa will have an active role in the development of the future versions of the course.

The Reality Computing studio will be offered every semester under two course numbers: 16-456 (Robotics) and 48-558 (Architecture). In addition, Autodesk is partnering with CMU's Integrated Innovation Institute to explore workflow optimization for diverse collaborative teams.