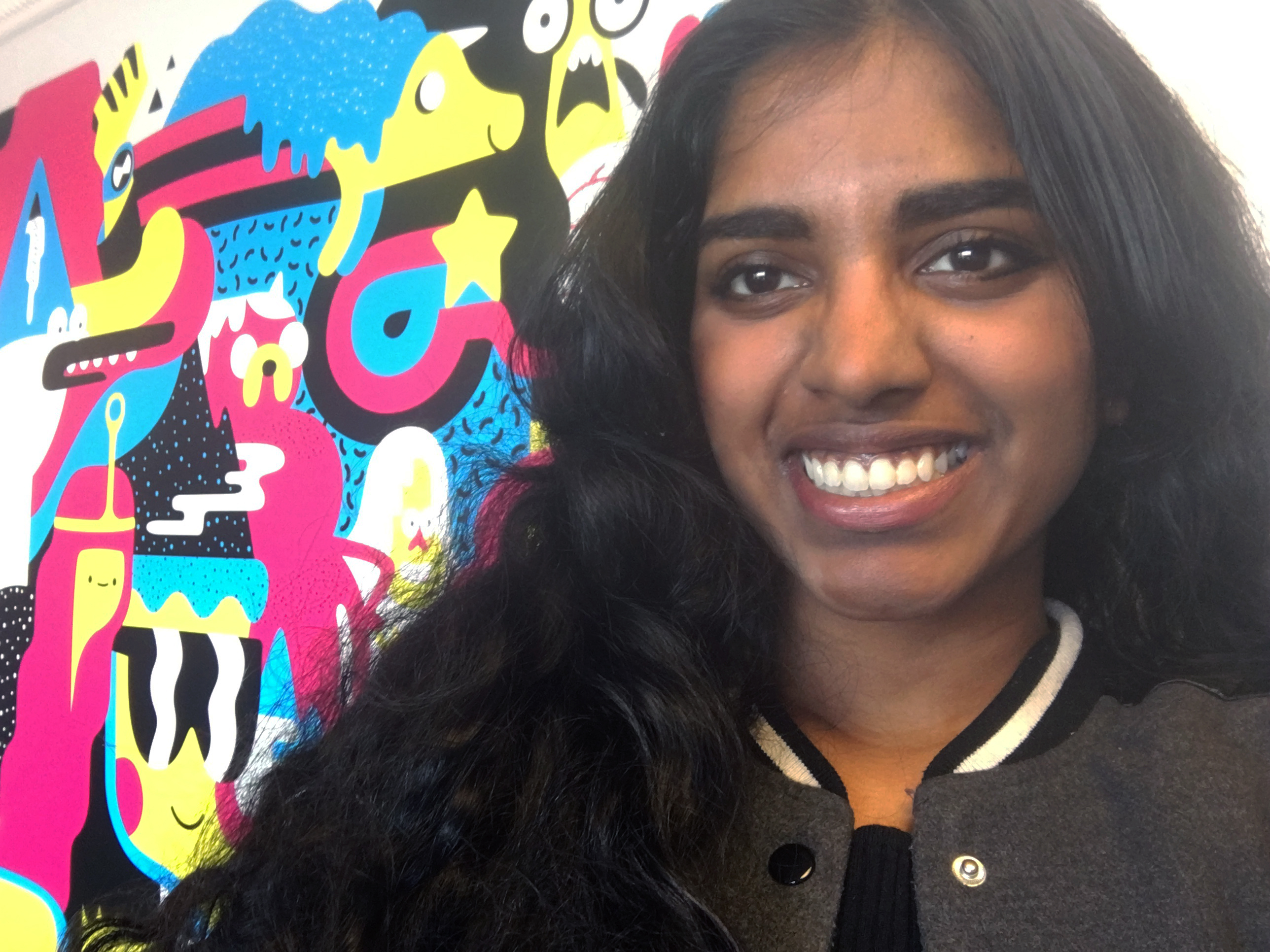 February 04, 2016
The IDeATe Student Experience - Nivetha Kannan
This academic year is particularly exciting as we will begin to see the first students to graduate with IDeATe minors and concentrations. As these students make their way into the world, they will be bringing with them not only their skills in fine arts, engineering, computer science, humanities, business, and science, but the experience of interdisciplinary collaboration, as well.
Nivetha Kannan, a senior in the School of Art who is slated to graduate in May with an IDeATe minor in Animation & Special Effects, is spending her spring semester in Atlanta as a Design Intern with Cartoon Network. Kannan works with the Design Team and is currently creating small animations for the network's social media pages. Her creations are helping to promote the new Power Puff Girls show.
Recently, we asked Kannan to reflect on her experience with IDeATe:
"I can honestly say that the introduction of the IDEeATe program at Carnegie Mellon University completely changed the trajectory of my CMU career…in a good way. I was a sophomore when IDeATe was first announced and about to go into my upperclassman years. I joined IDeATe on a whim because many of my friends who all had interests in both computer science and art were joining the program. I decided to minor in Animation but also took many classes in Game Design. Immediately, in my first year in the program, I knew I had made the right decision.
"On the games side, I created a game called "(try to) Dress Up" in my first year in the program. This game garnered great attention within the indie game community. It was presented in TeaCade, a feminist gamer tea-party in Montreal, and written about in many websites including KillScreen and TheMarySue. Through this experience I discovered a love for game design which I have continued to exercise by creating more and more games. I even took an independent study to work on a game!
"On the animation side, I was able to work more in-depth with software such as MAYA and Adobe AfterEffects to create great work while working with some amazing other students. It was these experiences in animation that actually landed me a position in my last semester of college as an Intern at Cartoon Network (I'm not kidding - they specifically talked about the animations I made during my interview!).
"Aside from all that, I have to say the IDeATe program itself is full of the most amazing group of people. All the students here are very passionate about their IDeATe classes. I am always amazed at the works presented in our classes. Professors I truly respect and really look up to came from this program. All the faculty who make this program possible take extra good care of us. They show their their support through the showcases they put on for us, the funding they provide for small group collectives, and all the events they make for us. I truly felt like I was part of a larger thing that was amazing in the IDEATE program.
"In the end, I have more experience working with people from different majors, I have professors who I know will support me through whatever comes in the future even if they won't be teaching me anymore, and I have knowledge of a wide range of applications and software that are crucial to the industry I want to pursue that I would not have otherwise. It really did change my entire college experience and helped me immensely in pursuing what I want to do after college."