October 27, 2017
[IDeATe Info] EA Tech Talk + Halloween in the Makerspaces Event + Updated list of Spring 2018 IDeATe Courses
EA Tech Talk + Halloween in the Makerspaces Event + Updated list of Spring 2018 IDeATe Courses
EA Tech Talk today! Thursday, October 26th at 5:00 p.m. in Gates Hillman 6115, Marwan Mattar, Electronic Arts' Senior Data Scientist, will host a special tech talk on AI in Gaming. EA is looking for talented new members of their team so connect with them today!
---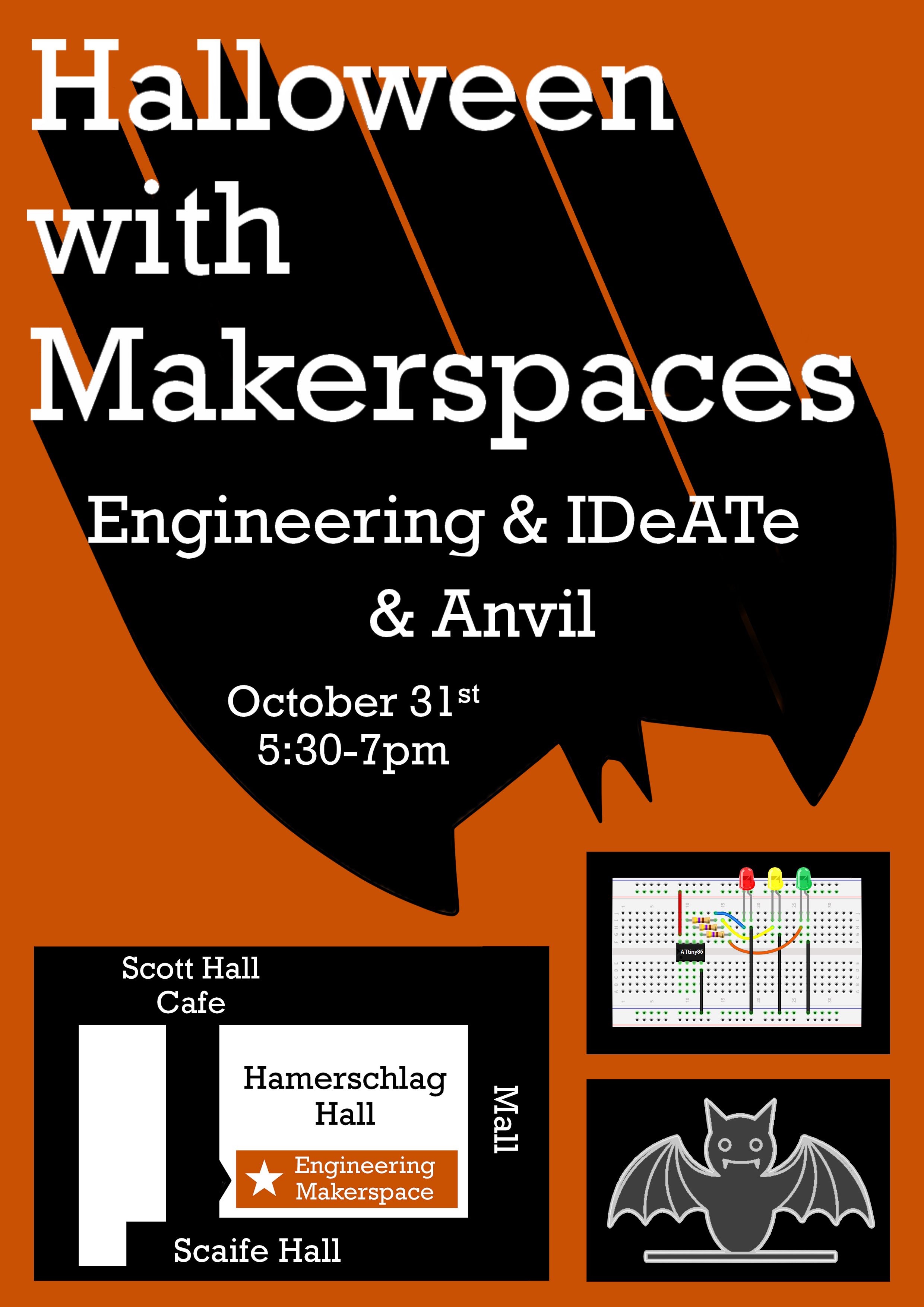 On Tuesday, October 31st at 5:30 p.m., IDeATe and Mechanical Engineering will be co-hosting a Halloween event in the new Engineering makerspace in Hamerschlag Hall. We'll be making a spoopy, laser-cut bat and eating way too much candy. See you there!
---
An updated list of the IDeATe courses for the Spring 2018 semester is posted on ideate.cmu.edu > IDeATe Courses > This Semester's IDeATe Courses.