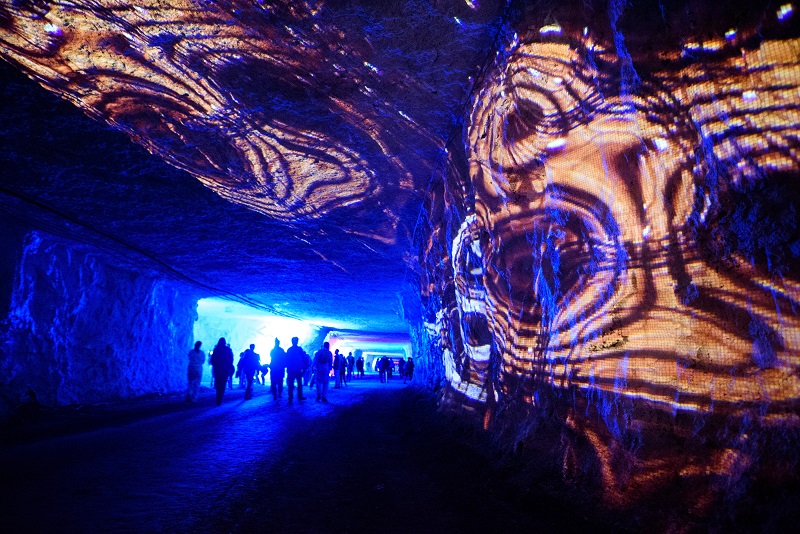 December 06, 2018
Beautiful, Bizarre Subsurface + More IDeATe T-Shirts + Handmade Arcade + End-of-Semester Reminders
Don't Forget Your Stuff in the IDeATe Labs!
Before you leave for winter break, be sure to collect your projects and personal items that you may have been storing in the IDeATe Labs. We will be cleaning out the rooms to prepare for the spring semester. If you absolutely need to keep something with us over break, please arrange with us via help@ideate.cmu.edu.
IDeATe T-Shirts Are Gone! But We'll Get More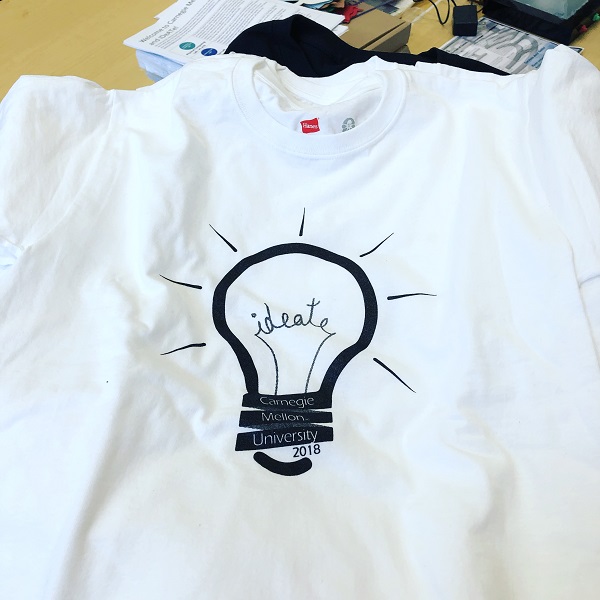 Thank you to everyone who came out to FrIDeATe last week! We ran out of T-shirts but we will be ordering more and will have them for our next FrIDeATe on February 1st, 2019. Event info will be posted on facebook.com/CMUIDeATe so keep an eye out. Thank you again to IDeATe student Ghalya A. for the terrific design!
Mechanical Engineering Design Expo
Q: Where can you see a towel folding robot, an automatic cocktail mixer, a drone tracking sentry gun, and a redesigned GravityLight in one place?
A: At the Mechanical Engineering Design Exposition!
Join the Mechanical Engineering department on Monday, December 10th in CUC Rangos 1, 2, and 3 from 10:00 a.m. - 1:00 p.m. for their semiannual Design Exposition. The undergraduate and graduate students will be showcasing some of the projects they have been working hard on all semester. You can stay as long as you'd like and vote on your favorite designs!
Second Annual Subsurface Event was "Beautiful and Bizarre"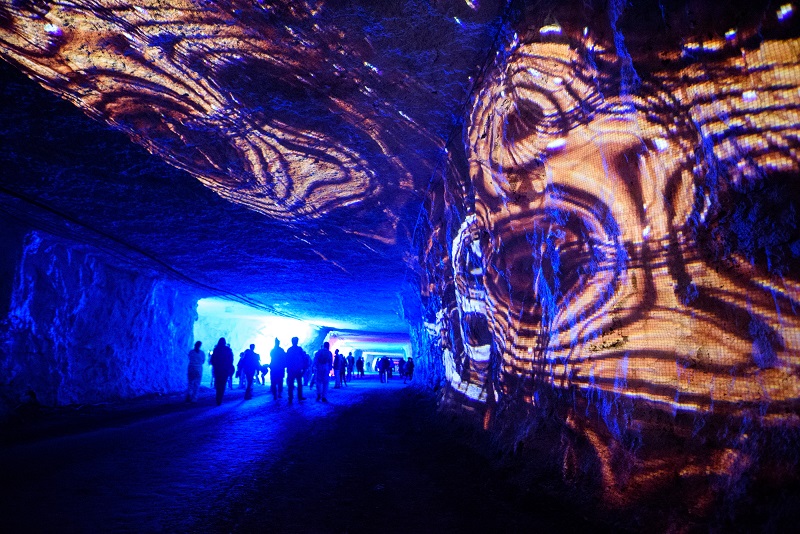 Carnegie Mellon students and faculty successfully produced the second annual Subsurface art and music exhibition on December 1st. This unique event, featuring work from the School of Music IDeATe course/group Exploded Ensemble, has received some great coverage in local media. Check out reviews from the Pittsburgh Post-Gazette and WESA.
Spring 2019 IDeATe and School of Music Courses Still Available!
If you're still sorting out your Spring 2019 class schedule, please note that there are still spaces available in the following IDeATe courses: 62-478 digiTOOL sections A3 and A4 and 53-761 The Art and Science of Photography. There are also several School of Music classes that may be of interest to you as IDeATe students. If you're interested in the intersection of the arts and technology, consider enrolling in 57-425 Expanded Music Performance or 57-478 Survey of Historical Recording. If you're interested in the intersection of the arts and society, check out 57-480 History of Black American Music or the new course 57-476 How Music Works.
This Weekend! Handmade Arcade!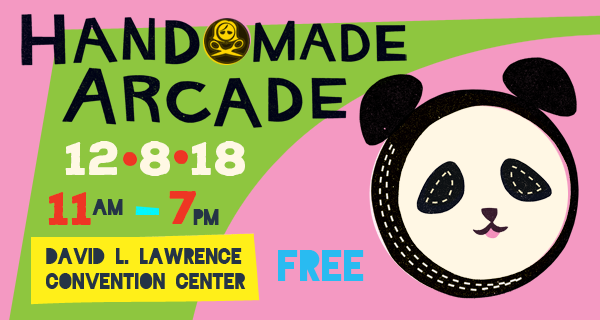 Handmade Arcade returns to the David L. Lawrence Convention Center on Saturday, December 8th. Shop from 200+ innovative artists, crafters and makers. The Hands-on Handmade Activity Area will feature 15 local organizations including Assemble and Girls Write Pittsburgh. Admission and activities are FREE from 11:00 a.m. - 7:00 p.m.
Want to avoid the crowds? Shop early from over 170 vendors and support Handmade Arcade at the Cutting Edge of Craft! Fundraiser on Friday, December 7, from 5:30-8pm. Tickets $30 (open to ages 18+).
Video Game Character Short Animation Contest
Animation Career Review is hosting an animation contest with a top prize of $500. They want to see your original animation shorts featuring your favorite video game character. Find details on how to submit your work on animationcareerreview.com and make sure to get your entries in by February 1, 2019.
Television Academy Foundation Internships
The Television Academy Foundation offers 50 television industry internships in over 20 disciplines each summer. These eight-week, paid positions at major media companies provide professional experience, career development and networking opportunities to talented students nationwide in areas such as AR/VR, animation, interactive media, and sound. Apply at emmys.com/internship by January 24, 2019.
McGinnis Venture Competition 2019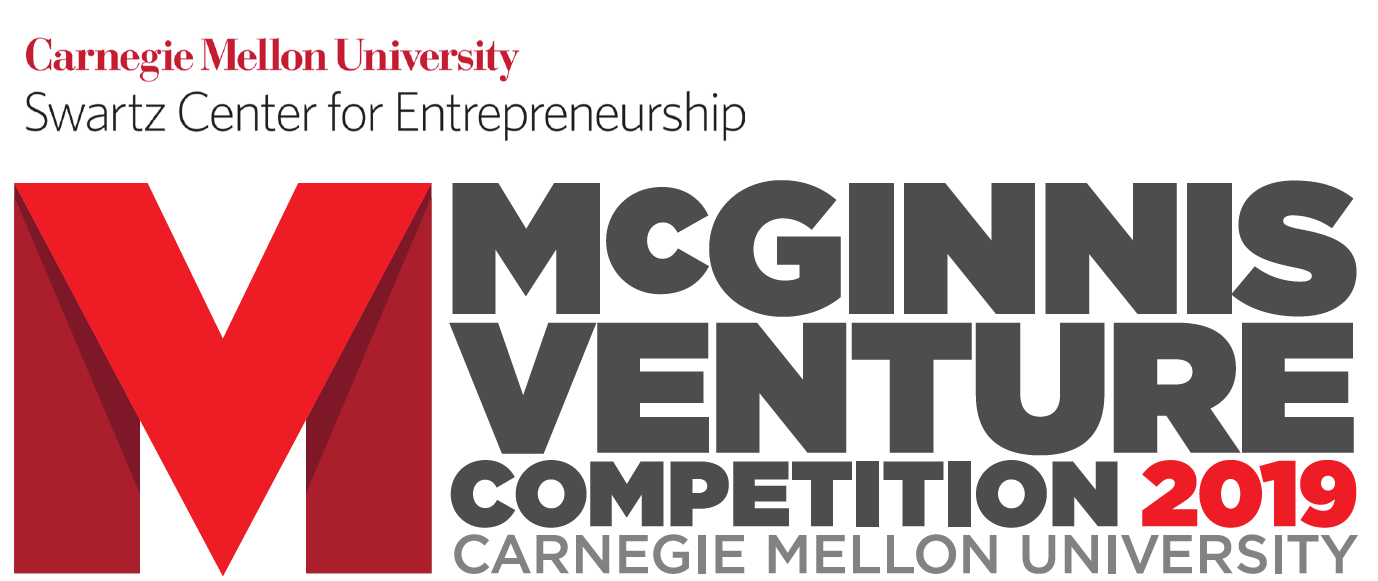 Calling All Current CMU Student Entrepreneurs! Registration is open for the 2019 McGinnis Venture Competition! Compete for a chance to win $60K in investments, gain exposure, and interact with investors and alumni entrepreneurs
This multi-round competition begins with two virtual rounds, and will culminate in a final live-round celebration in Pittsburgh on March 26, 2019. Check out the requirements and guidelines at cmu.edu/swartz-center-for-entrepreneurship.
Amazon Sumerian AR/VR Challenge
Amazon has just launched the Amazon Sumerian Challenge, an online competition to create and publish AR, VR, and immersive apps using Amazon Sumerian's browser-based IDE. Participants will have a chance at over $100,000 in cash and prizes. Learn more at amazonsumerian.devpost.com.
Comedy Central Animated Shorts Program
Comedy Central has just announced their new Animated Shorts Program. This initiative is designed for creators to submit short form animated ideas directly to the network with the potential to sign a development deal. Guidelines and submission portal are available here. Deadline to submit is December 31, 2018.