October 25, 2018
IDeATe T-Shirts + saajtak Performance + Robin Sloan Lecture + Demosplash 2018
Splish Demosplash
Design some IDeATe swag, read novels written by AI, check out some vintage computers.
IDeATe T-Shirt Design Challenge

We are now accepting design submissions for IDeATe t-shirts! Send your design to help@ideate.cmu.edu by Thursday, November 1st. We will vote on the designs at the next First FrIDeATe on Friday, November 2nd at 4:30 p.m. in the IDeATe Fabrication Lab (Hunt Library A5). Event info is also at facebook.com/CMUIDeATe.
saajtak: Performance/Master Class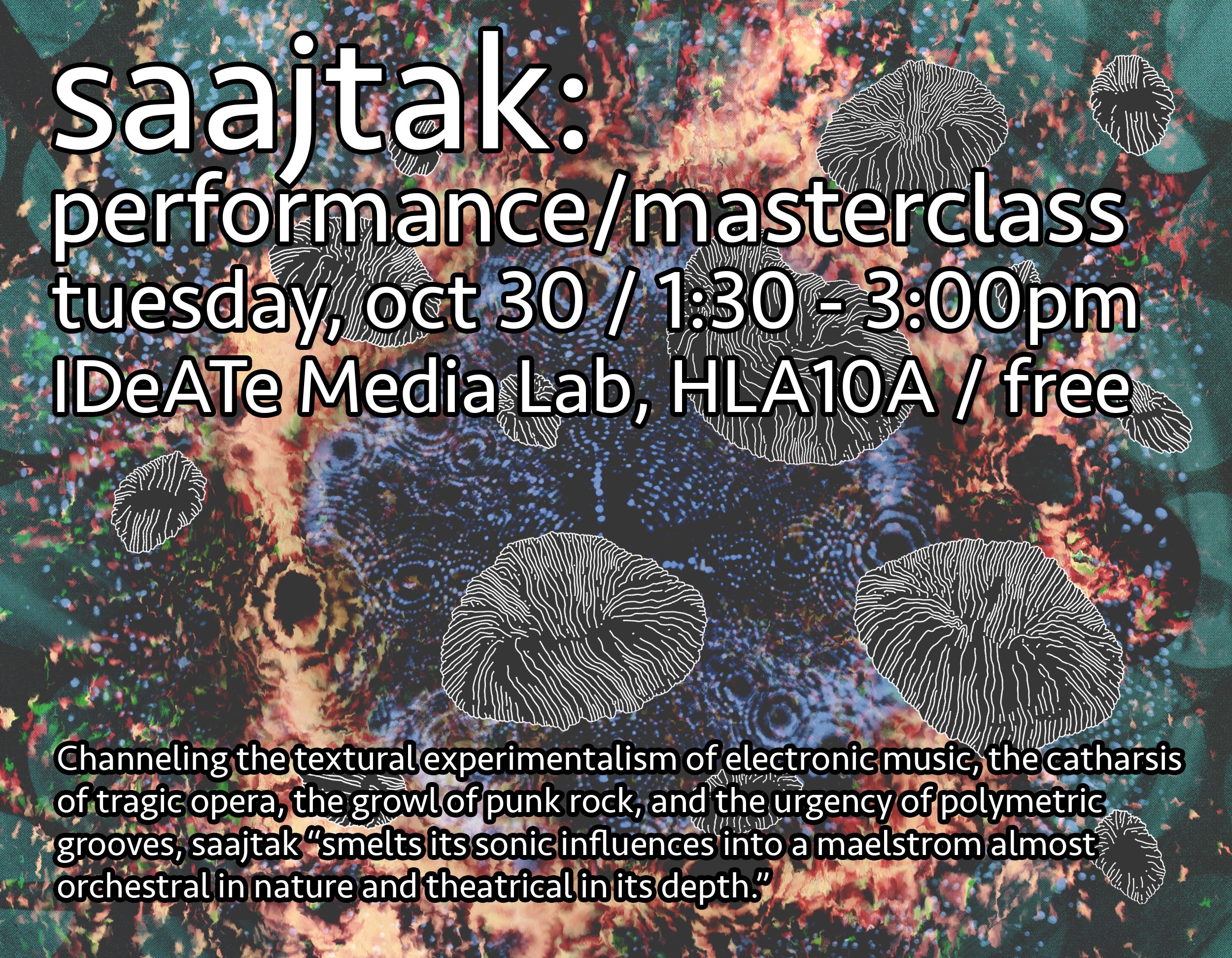 IDeATe presents a special free performance and master class on Tuesday, October 30th, 1:30 - 3:00 p.m. in the IDeATe Media Lab (Hunt Library A10A) by Detroit-based art-rock ensemble saajtak. Blending elements of electronic music, opera, punk and art rock, the group "smelts its sonic influences into a maelstrom almost orchestral in nature and theatrical in its depth" (Sonic Circuits, Washington, D.C.). In the masterclass/demo following the performance the group will demonstrate the techniques and practices they have created using custom software and electronics as well as extended performance techniques.
Your Input Needed! Student-Led Surveys about IDeATe
A couple students are working on research projects related to IDeATe> and they are hoping to gather input from their fellow students via short surveys. The first survey is from a student who is drafting a proposal for recommended improvements to some aspects of the IDeATe program. That survey is available here: https://goo.gl/forms/pGx03vLumeoc8TSj2. The second survey is from a group of students who are looking to understand students' opinions on documentation practices and is available here: https://goo.gl/forms/2rSX4vSj778iYNC82. Please take a moment to review and complete the surveys if you can.
Demosplash 2018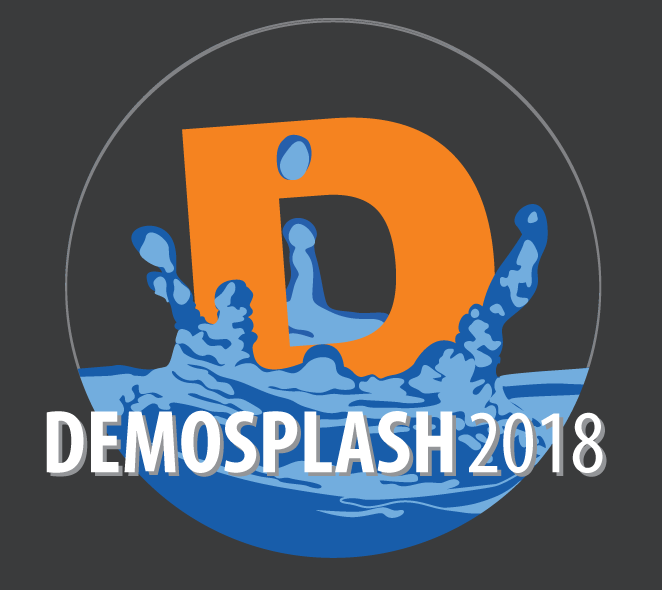 Are you interested in computer graphics, computer music, computer history, or video games? Join the Computer Club at Demosplash, its 8th annual computer art and vintage computing festival, running Friday, November 2, 7:00 - 11:00 p.m. and Saturday, November 3, 12:00 - 10:00 p.m. in and around UC Rangos, featuring a chiptune concert by Dya on Friday night at 10:00 p.m. See demos for platforms old and new screened LIVE on original hardware, enjoy tech talks, and play retro games at North America's largest computer graphics demoparty! Learn more at demosplash.org and get your free ticket today.
Steiner Lecture in Creative Inquiry: Robin Sloan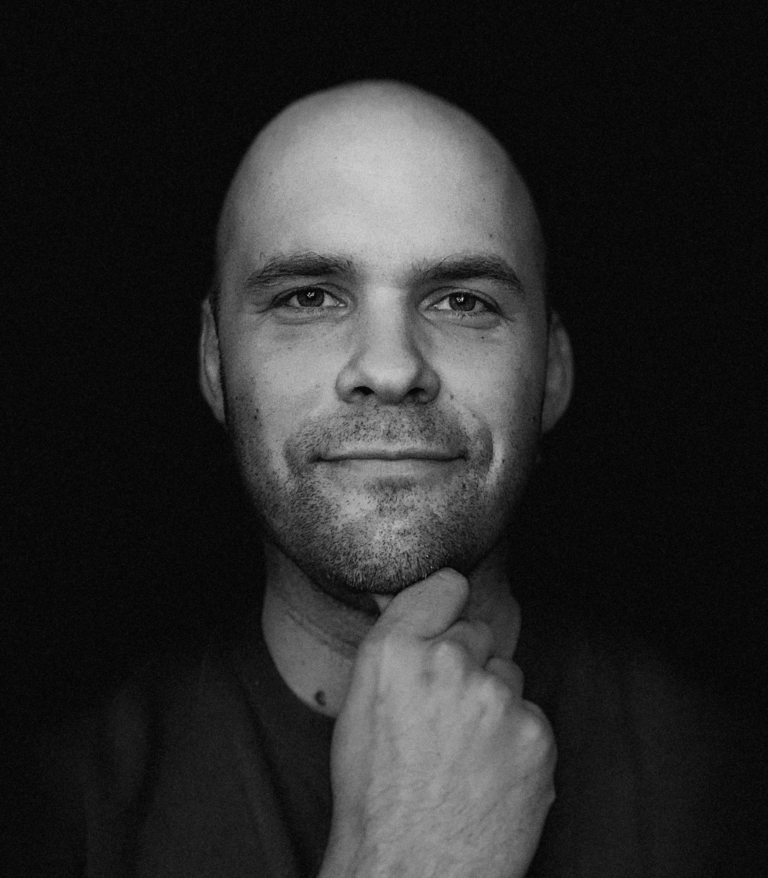 On Thursday, November 1st at 5:00 p.m., the STUDIO for Creative Inquiry will welcome Robin Sloan for the Steiner Lecture in Creative Inquiry. Sloan is a writer who experiments with, and writes about, computational tools for text generation and manipulation.The paperback edition of his latest novel, Sourdough, was released in September 2018. Robin's next novel is being written in collaboration with an AI.
This event is open to the public and refreshments will be served. Co-presented with the Carnegie Mellon University Department of English and the dSHARP Center. For more information, visit studioforcreativeinquiry.org.
Amazon Sumerian AR/VR Challenge
Amazon has just launched the Amazon Sumerian Challenge, an online competition to create and publish AR, VR, and immersive apps using Amazon Sumerian's browser-based IDE. Participants will have a chance at over $100,000 in cash and prizes. Learn more at amazonsumerian.devpost.com.
Comedy Central Animated Shorts Program
Comedy Central has just announced their new Animated Shorts Program. This initiative is designed for creators to submit short form animated ideas directly to the network with the potential to sign a development deal. Guidelines and submission portal are available here. Deadline to submit is December 31, 2018.