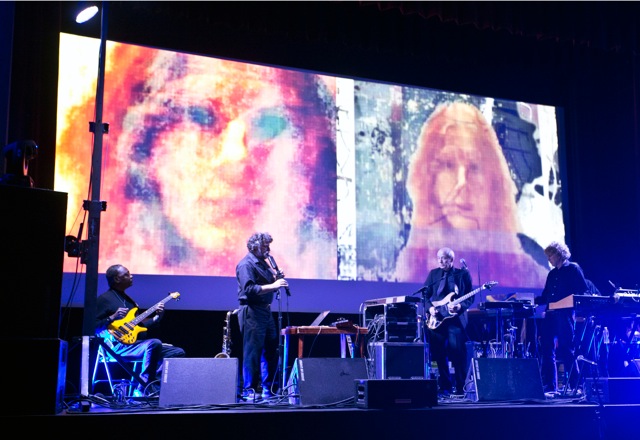 September 21, 2018
Theremin Performance by Faculty and Visiting Artists + BXA Internal Transfer Session + HackCMU
Science Fiction Sounds in Kresge Theatre
Coming up this week is HackCMU, an info session on the BXA program, and a chance to see some IDeATe faculty in performance.
Theremin Master Eric Ross and the ERA Ensemble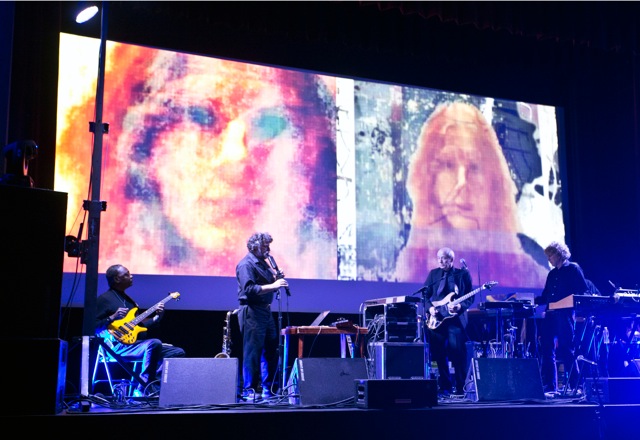 Never heard of a Theremin? It's one of the first electronic musical instruments and was invented by physicist Leon Theremin in 1920 based on his research in proximity sensors. You might have heard its eerie sounds in movies but you'll have the rare opportunity to hear one live in performance. School of Computer Science/IDeATe faculty Roger Dannenberg and School of Music faculty Ben Opie will join visiting performer Eric Ross for a special performance on Friday, September 28th at 7:30 p.m. in Kresge Theatre (CFA). Ross performs on guitar, piano, synthesizer, and is a Master of the Theremin. His compositions include elements of jazz, classic, serial, electronic, and avant garde. Projected during the performance are the videos of Mary Ross, which are organized, arranged, and edited to his music. This event is free and does not require tickets. For more information, visit facebook.com/CMUIDeATe.
HackCMU 2018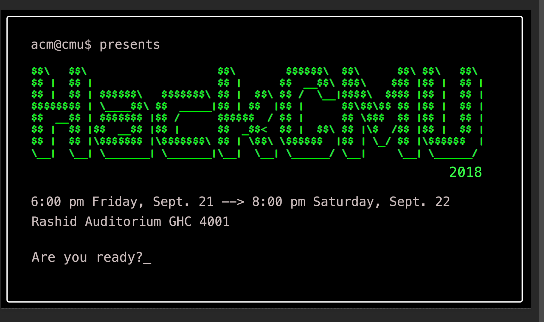 Hosted by ACM@CMU, HackCMU is Carnegie Mellon University's official beginner hackathon. This year's event will run from 6:00 p.m. on Friday, September 21st to 8:00 p.m. on Saturday, September 22nd in Rashid Auditorium (GHC 4001). We've got the food, prizes, hack space, and mentors for the perfect creative environment. Bring your peers together for 24+ hours to transform your crazy idea into something amazing that you can show off to your friends, judges, and our corporate sponsors. This is the perfect introduction to the world of hackathons. If you're a veteran hacker, come out to mentor some underclassmen! Share your knowledge while you eat free food and add company swag to your collection. Register as an individual, as a team, or as a mentor. Also, check us out at our facebook event! You do not need to have a team to register, we will be hosting a mixer before the hack to match up individual hackers!
BXA Internal Transfer Info Session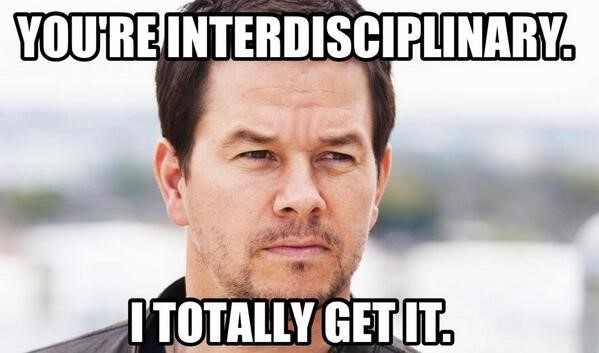 Are you interested in combining your academic and creative interests in an intercollege degree? Would you like to know more about the BXA Programs? You're invited to a BXA Internal Transfer Info Session! Thursday, September 27th, noon - 1 p.m. in Posner Hall 150, we'll be going over the BCSA, BHA and BSA programs, the transfer process and what BXA students accomplish both during their time at CMU and after. In addition, current engineering students can learn about the new Engineering and Arts additional major application process. Interested students can talk to BXA Director Stephanie Murray and BXA Associate Director Carrie Hagan about the programs with a variety of academic and creative concentrations. Lunch is provided!