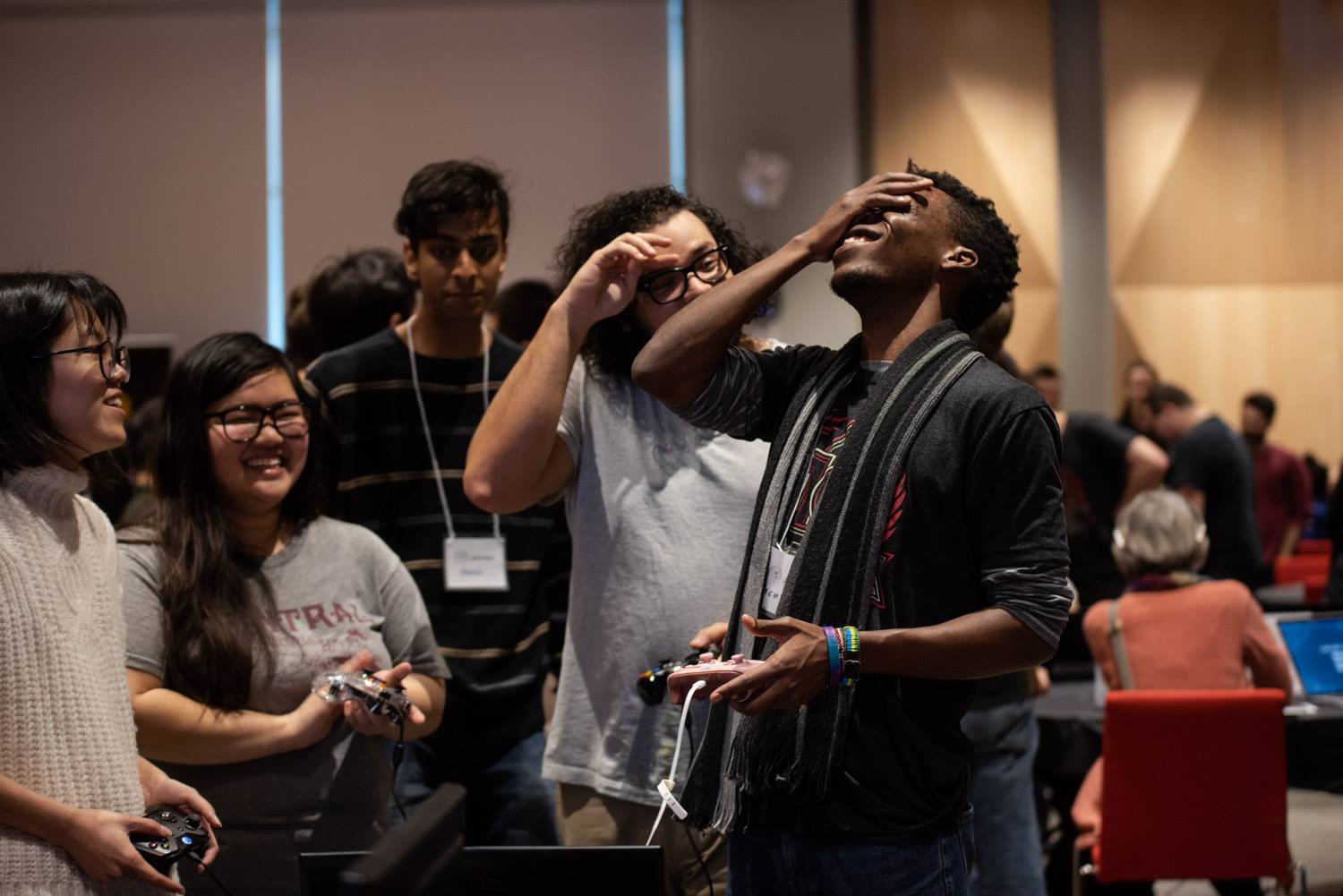 February 01, 2019
It's FrIDeATe! + Stephanie Dinkins Lecture + Internship and Scholarship Opportunities
It's FrIDeATe! Join us tonight, Friday, February 1st at 4:30 p.m. in the IDeATe Fabrication Lab (HL A5) for food, IDeATe t-shirts, and connecting with your fellow students. Event info is also on facebook.com/CMUIDeATe.
Carnegie Mellon IDeATe Students at Global Game Jam 2019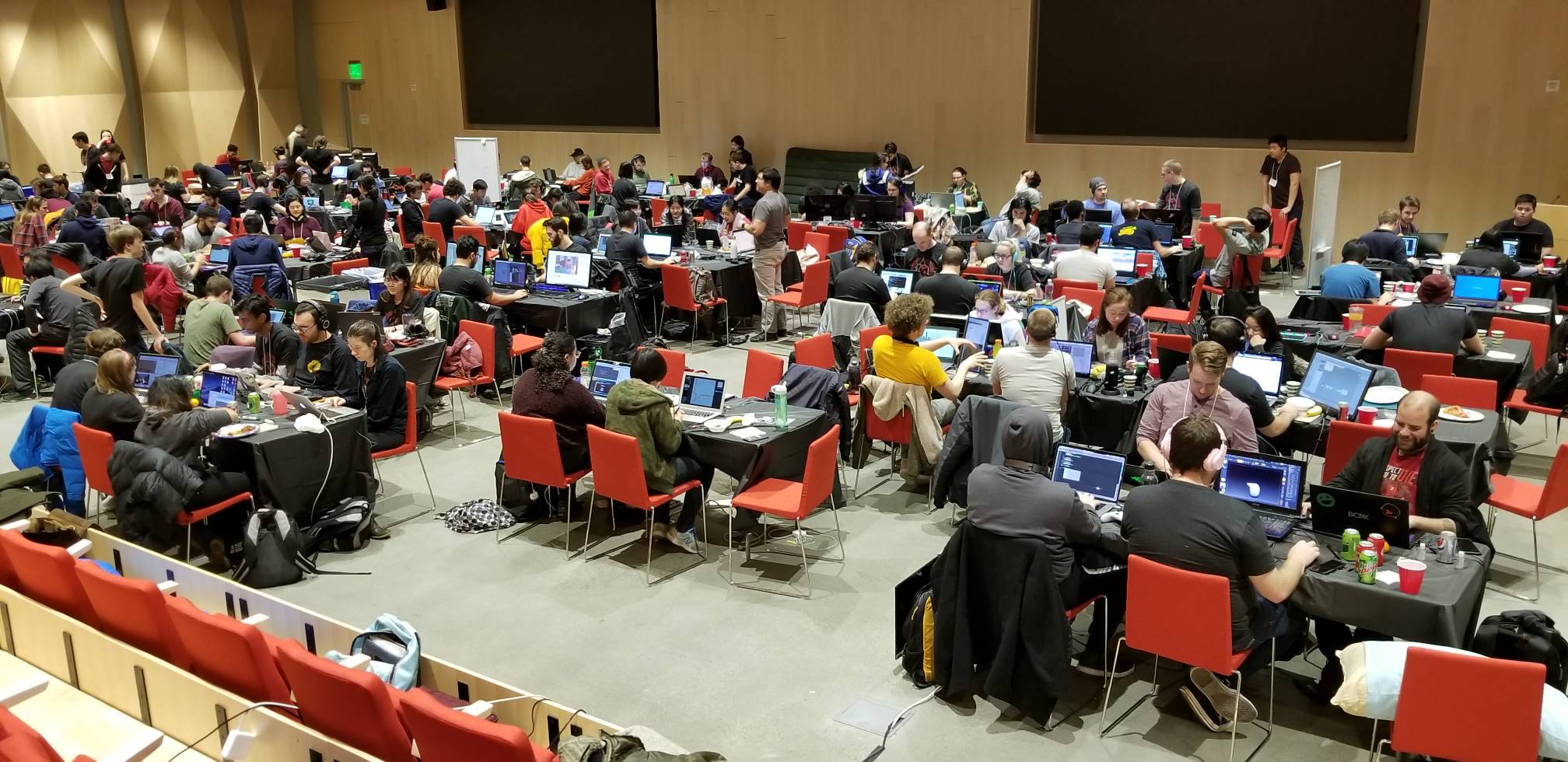 Last weekend, over 200 students competed in the Global Game Jam 2019. ETC/IDeATe faculty member Tom Corbett and PIGDA got some great pictures, which we've shared on the IDeATe Instagram. You can also view some great recaps of the event on facebook.com/PIGDA.
Steiner Lecture: Stephanie Dinkins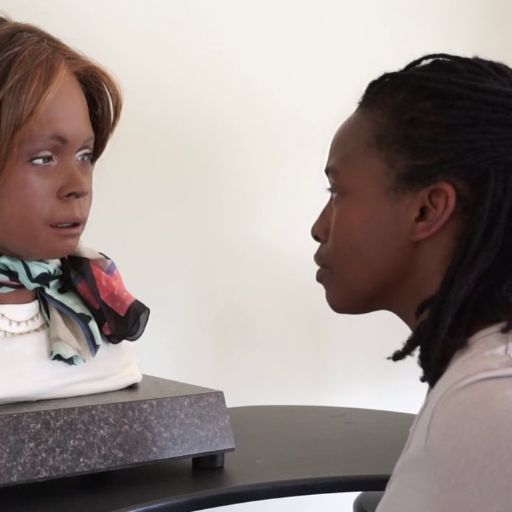 Stephanie Dinkins will visit the STUDIO for Creative Inquiry (CFA 111) on Monday, February 4th, 6:30 - 8:00 p.m. Dinkins is a transdisciplinary artist who creates platforms for dialog about artificial intelligence as it intersects race, gender, and our future histories. Her art employs lens-based practices, the manipulation of space, and technology to grapple with notions of consciousness, agency, perception, and social equity. Additional information is available at studioforcreativeinquiry.org.
Internships, Volunteer, and Paid Positions Available at Black Tech Nation
Black Tech Nation is growing their organization. They are actively seeking interns and volunteers for roles as Digital Designer, Events Manager, Community Engagement Coordinator, Video Producer, Web Developer/Manager. For more information on these positions, contact BTN via their website.
SIGGRAPH 2019
Don't miss your chance to submit your incredible, pace-setting work to SIGGRAPH 2019. With submissions for Appy Hour, Courses, Emerging Technologies, Groovy Graphics, Panels, Production Sessions, Studio, and Talks closing on February 12th, time is waning on the submissions clock. Your work will be missed if not submitted, so don't let us down—share your work today!
Hedy Lamarr Achievement Award
DEG: The Digital Entertainment Group is pleased to announce the third annual Hedy Lamarr Achievement Award for Emerging Leaders in Entertainment Technology, which recognizes female college students in their junior year whose studies in the fields of entertainment and technology have shown exceptional promise. Last year's award was presented to a Carnegie Mellon student! Applications for the $10,000 award are due February 15th. For more information and to download the application, visit degonline.org.
Anderson Ranch Arts Center - Summer Workshop Scholarships and Internships
Anderson Ranch is dedicated to offering opportunities to promising artists and increasing access to our programs for a diverse group of participants. They have scholarships available for their summer workshops and internship opportunities in areas like ceramics, digital fabrication, and development. For more information, visit andersonranch.org.
Call for submissions: 2019 New Media Caucus
In September 2019, the University of Michigan Penny W. Stamps School of Art & Design will host the New Media Caucus 2019 symposium and exhibition, Border Control. The New Media Caucus seeks to bring together artists and scholars to critically engage relevant topics. They are seeking submissions, due February 28th, for artwork and/or symposium presentations. To submit your proposal, visit bordercontrol.newmediacaucus.org.
PGH WinterHack
HackPGH will be hosting a hacker and maker event, the PGH WinterHack, on February 23rd. The event will take place at the space at 1936 Fifth Avenue in the Uptown district of Pittsburgh. It will be a great opportunity to meet other hackers and makers, promote your projects and HackPGH, and celebrate the late winter season! Great projects have already been scheduled. The event will feature a musical Tesla coil, woodworking and CNC, laser cutting, 3D printing, crafts, and more! Exhibition spaces are still available! We're looking for projects involving making with electronics, wood, metal, and other materials, hardware and software hacking / customization, technology-based art and music, arts and crafts, retro computing and the demoscene, frontier technology, hacking culture, security, personal freedom, technology and society, and STEM education. To apply, please email a short proposal to events@hackpittsburgh.org. We are accepting applications on a rolling basis. Space is extremely limited so please consider applying soon. We would also love help with setting up, tearing town, and safety spotting. Please email events@hackpittsburgh.org if you would like to assist with these tasks.
Tough Art Residency Program
The Children's Museum of Pittsburgh announces a request for proposals for its annual Tough Art Residency Program. The residency invites artists to work in the museum to develop and create artworks that will be exhibited fall/winter 2019. Applications are due March 31, 2019. Questions can be directed to submissions@pittsburghkids.org.
Allen Chi Gaming Scholarship
The 2019 Allen Chi Gaming Scholarship will award 25 scholarships in amounts ranging from $1000 to $5000 to students studying toward a career in gaming. Information and the online application is available at allenchi.org. Deadline to apply is April 30th, 2019.