November 21, 2019
Beaux Arts Ball + Robotics for Creative Practice Show + MIT Reality Hack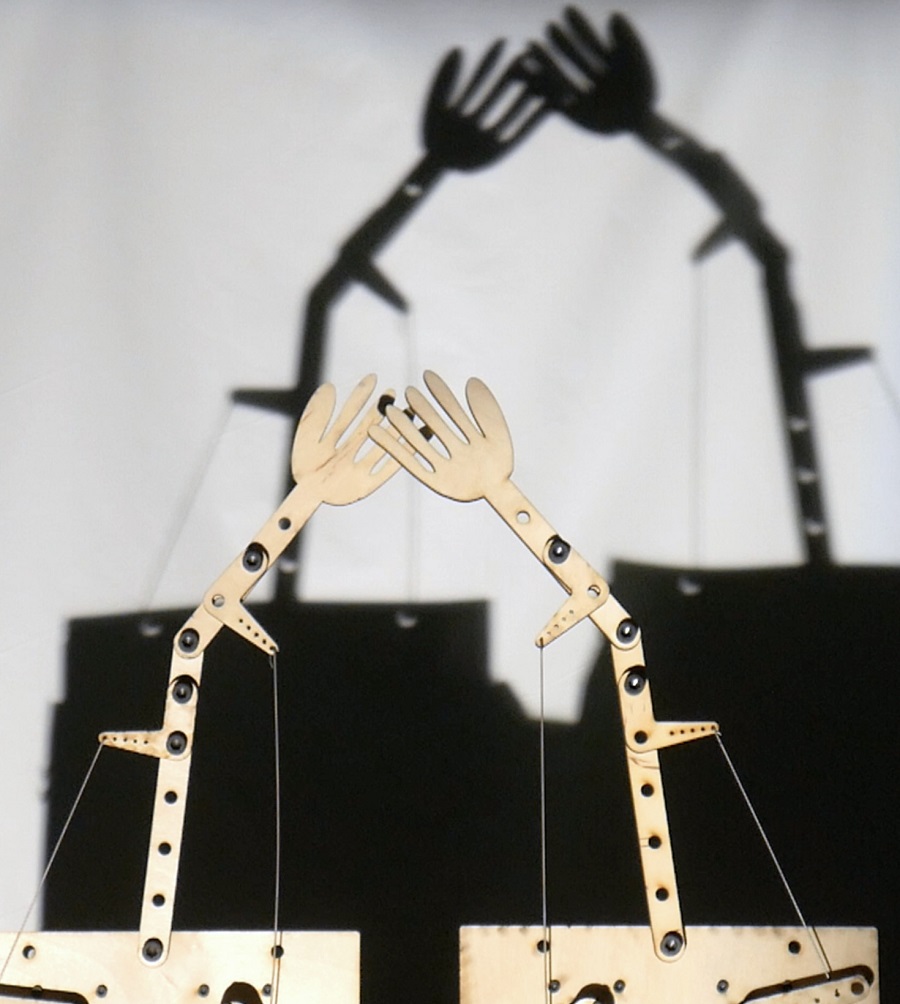 Tonight! Robotics for Creative Practice Show!
Tonight! Thursday, November 21st, at 5:30 p.m., students from the IDeATe course Robotics for Creative Practice will showcase two robotic and kinetic sculptures that they have created. Please note that the show has moved over to the IDeATe Fabrication Lab (HL A5).
Collaborators Wanted for Beaux Arts Ball
Applications due November 27! A tradition since 1912 at Carnegie Mellon, the Beaux Arts Ball is an avant-garde costume ball hosted by the students from the College of Fine Arts that fosters a sense of community, collaboration, and pride through the celebration of all artistic disciplines.
The Beaux Arts Ball is a high-production and professional opportunity for CMU students to be a part of in order to grow their technical and professional experiences. The Ball is being revived after a long dormant period of 13 years. The official date for the Beaux Arts Ball is April 25, 2020
This is an opportunity for skilled and reliable artists to expand their portfolios and work with larger spaces (all within the CFA building: Great Hall, Mezzanine landings, 2nd and 3rd floor landings). Your work will be an integral part of the Ball, and will be viewed by over 600 people.
The committee invites all artists from all backgrounds to participate in the ball. We are looking for sculptures, installations, new media work, performances and more!
Please email cfacommittee@gmail.com for the application by November 27. You will be asked to provide a resumé and samples of your work. 
Spring 2020 IDeATe Courses
Because they were added to the schedule a little late, make sure you check out two new courses that IDeATe will be offering this spring: 99-362 IDeATe: Intelligent Learning Spaces and 99-363 (mini course) IDeATe: Spatial Storytelling and GIS.
MIT Reality Hack
MIT Reality Hack is a 5-day event held every January that comprises of thought leaders, brand mentors and creators, participants, students, and technology lovers to come together and attend tech workshops, talks, discussions, fireside chats, collaborations, hacking, and more. Participants of various backgrounds and all skill levels attend from all over the world. The deadline to apply is December 13th!
Immersive Projects Wanted for Tribeca Film Festival
Submit your VR/AR projects for the 19th Annual Tribeca Film Festival immersive category! Submissions will be considered for the Tribeca Stroyscapes competition section, the Virtual Arcade, and Cinema360. Project creators will also be considered for the New Online Works Creators Market, a first-of-its-kind, daylong, private industry market that brings together leading online and immersive storytellers to pitch new projects to a wide range of industry, including distributors, agencies, brands, and more. The final deadline for submissions is December 2nd! Visit the rules and regulations for more details about submissions requirements.
IDeATe Equipment Training
IDeATe equipment-specific training is still available on Wednesdays at 4:30 in the IDeATe Fabrication Lab (HL A5). This 15-minute training grants laser cutting access to students who have completed all other requirements (relevant course or training, fire extinguisher training, online course in laser cutter safety). Get trained. Achieve lasers!
AlphaLab Gear 2020
AlphaLab Gear is a nationally-ranked hardware accelerator in Pittsburgh, PA. They guide early-stage physical product companies through a 30-week program that takes companies from an initial idea or prototype, through engaging early customers, to fulfilling demand by manufacturing at scale. Find out more and apply by 11:59pm on January 26, 2020 at alphalabgear.org.