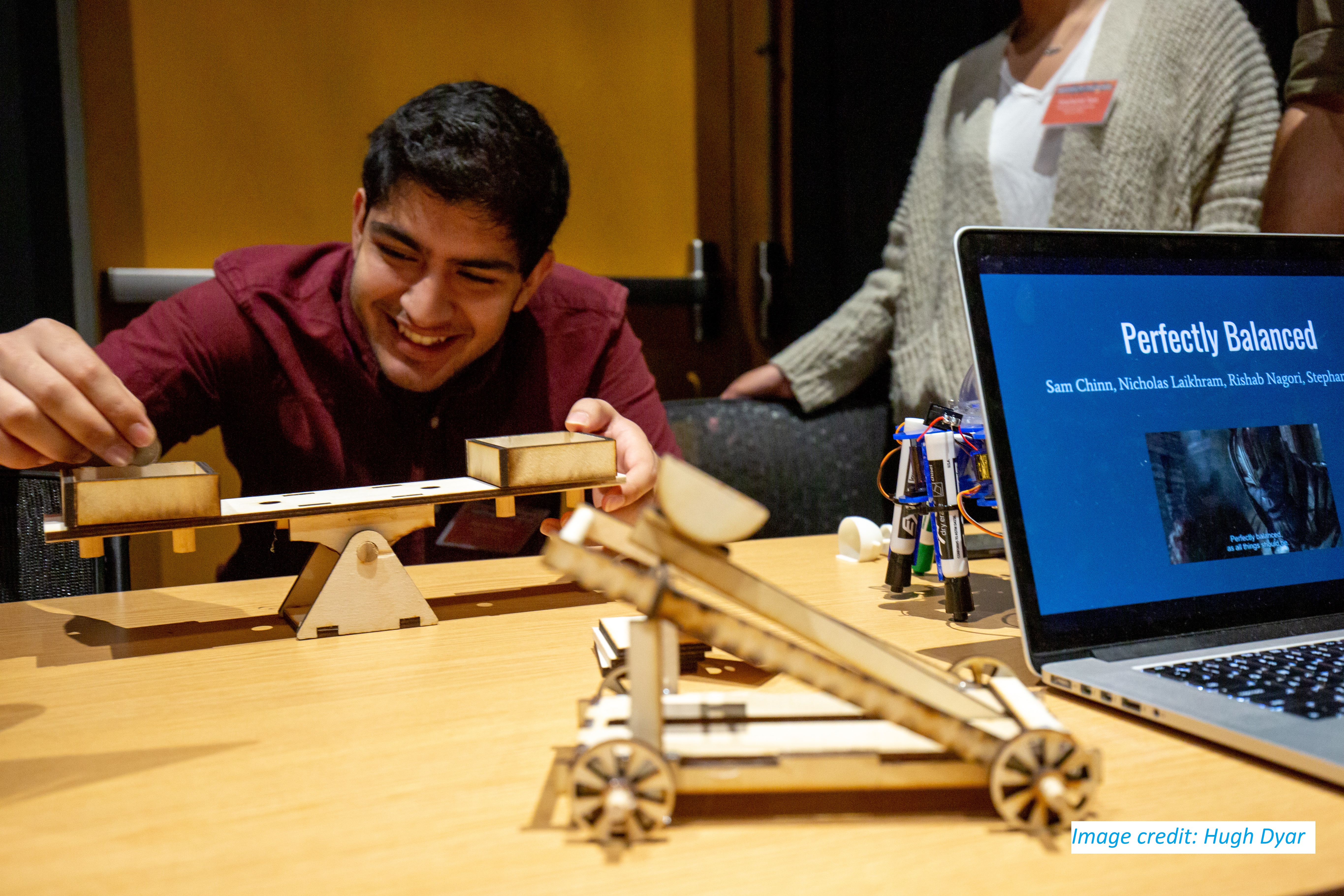 November 07, 2019
It's FrIDeATe! + Demosplash + wats:ON + Innovation Roundtable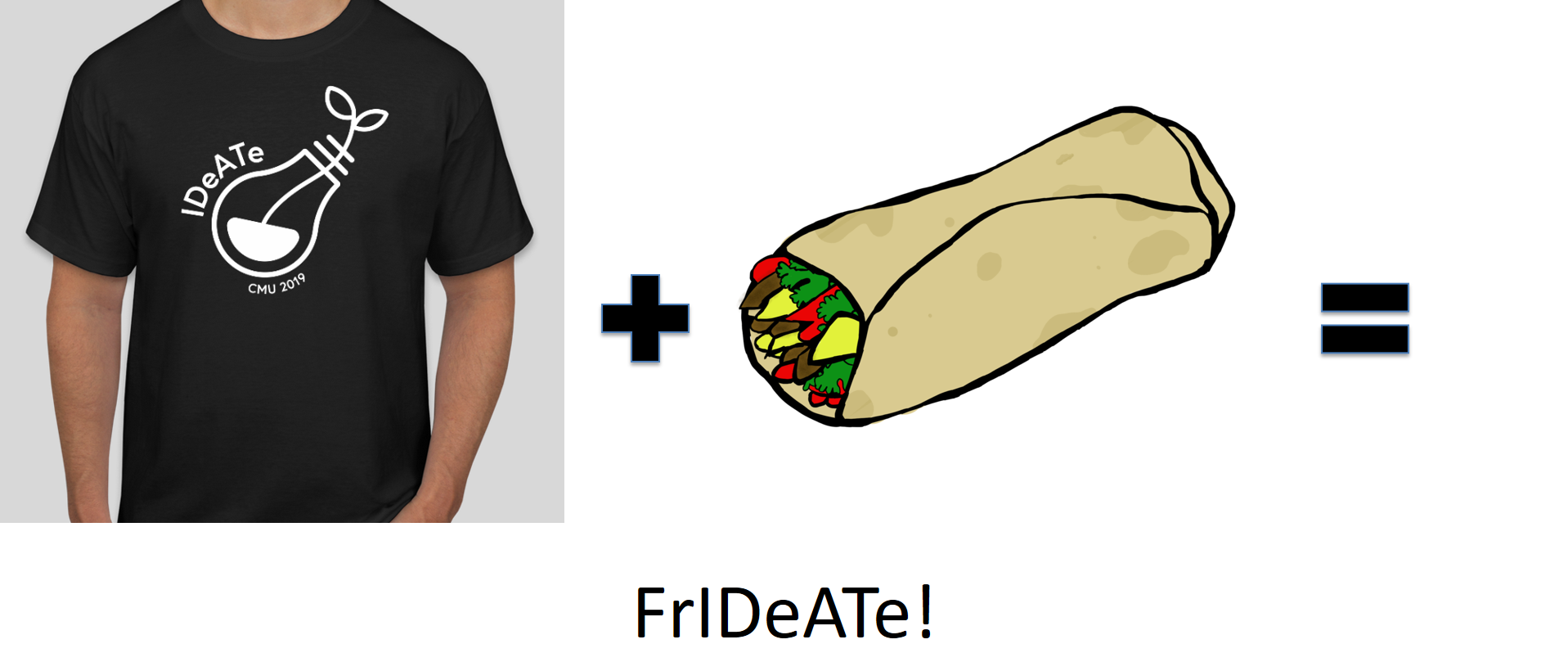 Today! Is! FrIDeATe! The November edition of FrIDeATe is at 4:30 p.m. today, November 8th in the IDeATe Fabrication Lab (HL A5). All t-shirtless and burrito-less individuals welcome! Additionally, Marti Louw from HCI will be in attendance to discuss the Design for Learning area. Event info also available on facebook.com/CMUIDeATe.
Demosplash 2019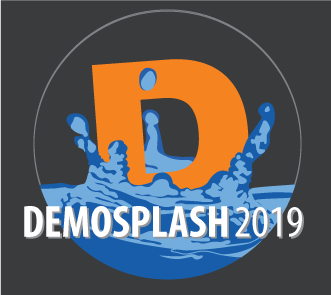 Are you interested in computer graphics, computer music, computer history, or video games? Join the Computer Club at Demosplash, its 9th annual computer art and vintage computing festival, running Friday, November 8, 7:00–11:00pm and Saturday, November 9, 12:00–10:00pm in and around CUC Rangos. Events feature:
a chiptune concert by Swerdmurd — Friday 10:00pm
ukiyobang, a livecode musical performance — Saturday 7:30pm
demo submissions to our compos from around the world — Saturday 3:40pm
our 2nd annual Bonzomatic live shader showdown
demos for platforms old and new screened LIVE on original hardware
tech talks about the Apple II and BBS history
…and continuous retro gaming in Rangos 3!
Check the full event schedule for details on one of North America's largest computer graphics demoparties, FREE with your CMU ID! Learn more at demosplash.org and get your free ticket today.
AlphaLab Gear 2020
AlphaLab Gear is a nationally-ranked hardware accelerator in Pittsburgh, PA. They guide early-stage physical product companies through a 30-week program that takes companies from an initial idea or prototype, through engaging early customers, to fulfilling demand by manufacturing at scale. Find out more and apply by 11:59pm on January 26, 2020 at alphalabgear.org.
IDeATe Equipment Training
IDeATe equipment-specific training is still available on Wednesdays at 4:30 in the IDeATe Fabrication Lab (HL A5). This 15-minute training grants laser cutting access to students who have completed all other requirements (relevant course or training, fire extinguisher training, online course in laser cutter safety). Get trained. Achieve lasers!
wats:ON Festival
Now through November 9th, the wats:ON Festival is bringing an eclectic and diverse range of internationally acclaimed and emerging artists and their work to the College of Fine Arts building. This year's festival takes on the spirit of Activism, with artists and work tapping into the zeitgeist of our current climate to redirect culture. For more information, visit watsonfestival.org.
Innovation Roundtable 2019: How Information Fuels Innovation
Wednesday, November 20, 10:00 - 11:30 a.m., CUC Connan Room. Presented by Carnegie Mellon University Libraries and the Software Engineering Institute (SEI), the Innovation Roundtable brings together students, faculty, and researchers to discuss how the resources and services provided by these units fuel innovation, problem solving, and collaboration. 
The first panel discussion will feature Matthew Marsteller, Principal Librarian, and Shayan Gupta, a junior in the College of Engineering and CEO of Audition Technology, to discuss Marsteller's patent searching consultation for Gupta's start-up in preparation for the submission of a provisional patent last August.
For the second panel, Ritwik Gupta, Machine Learning Research Scientist at SEI, and Daniel Costa, Technical Team Lead, CERT Division, will interview students Nicholas Miller, Mary Grace Kozuch, and Sandra Sajeev about their experience in the SEI Internship Program, highlighting the opportunities and rewards students can earn through the program. Light refreshments will be available. Please register here.
SI/EXCEL Information Session
Interested in working with Academic Development as a Supplemental Instruction or EXCEL Leader? Learn more about the positions from experienced leaders at their info session on November 10th at 11 a.m. in Cyert Hall B6A/B6B. These positions offer competitive pay, professional and leadership development, building relationships with professors and students, and mastery of foundational content. Questions? Contact Aisha Nazir for more info.