October 03, 2019
FrIDeATe: Family Weekend Edition + Saajtak Master Class + IDeATe in U.S. News & World Report + Steiner Lectures at the STUDIO
FrIDeATe: Family Weekend Edition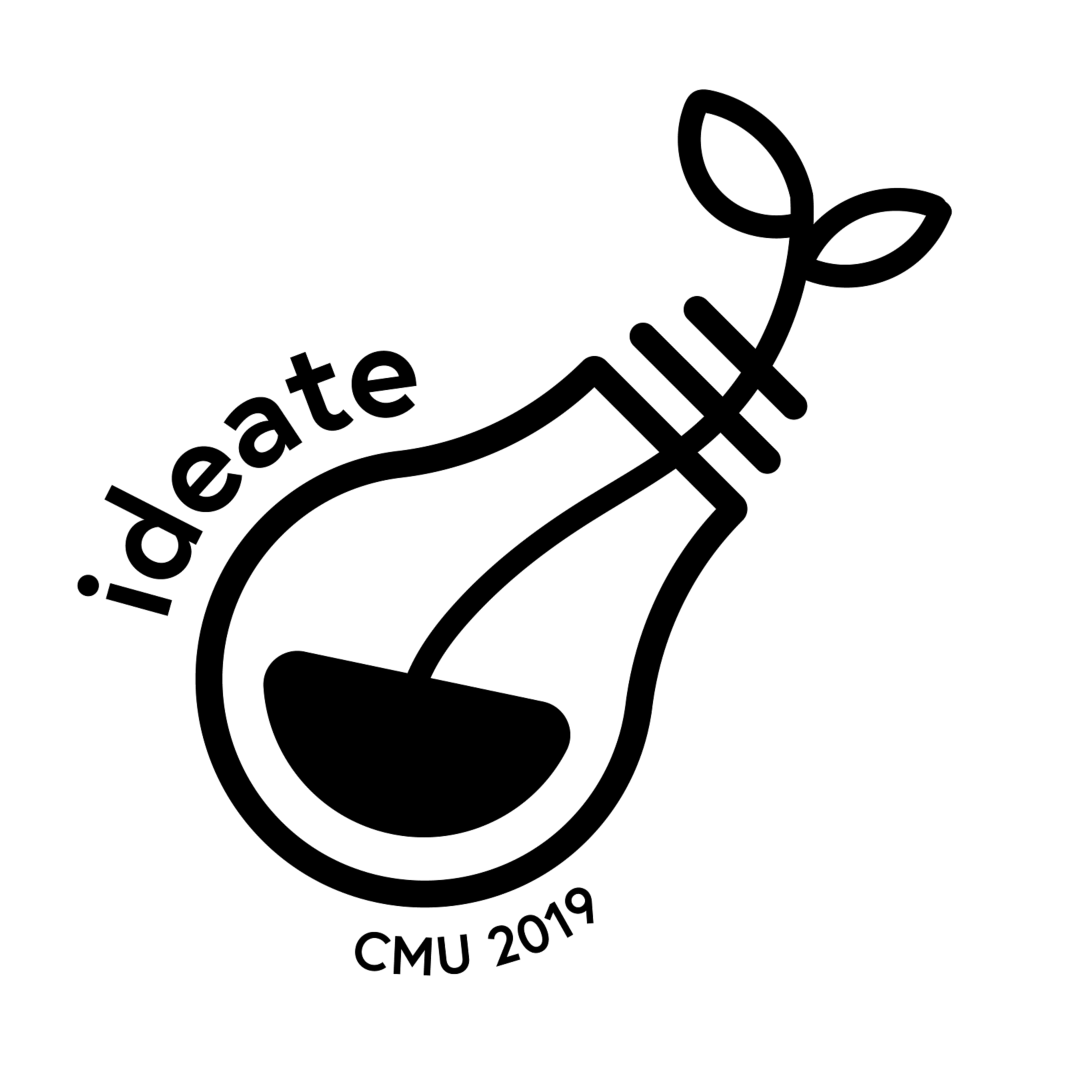 Family Weekend approaches...as does FrIDeATe! Our special Family Weekend Edition of FrIDeATe is next Friday, October 11th at 6 p.m. in IDeATe Studio A. Bring your family and friends to grab an IDeATe t-shirt, view a demo of the work coming out of Garth Zeglin's class Robotics for Creative Practice, and play some games made by the students in Game Creation Society. Event info is also available on facebook.com/CMUIDeATe.
saajtak Performance and Master Class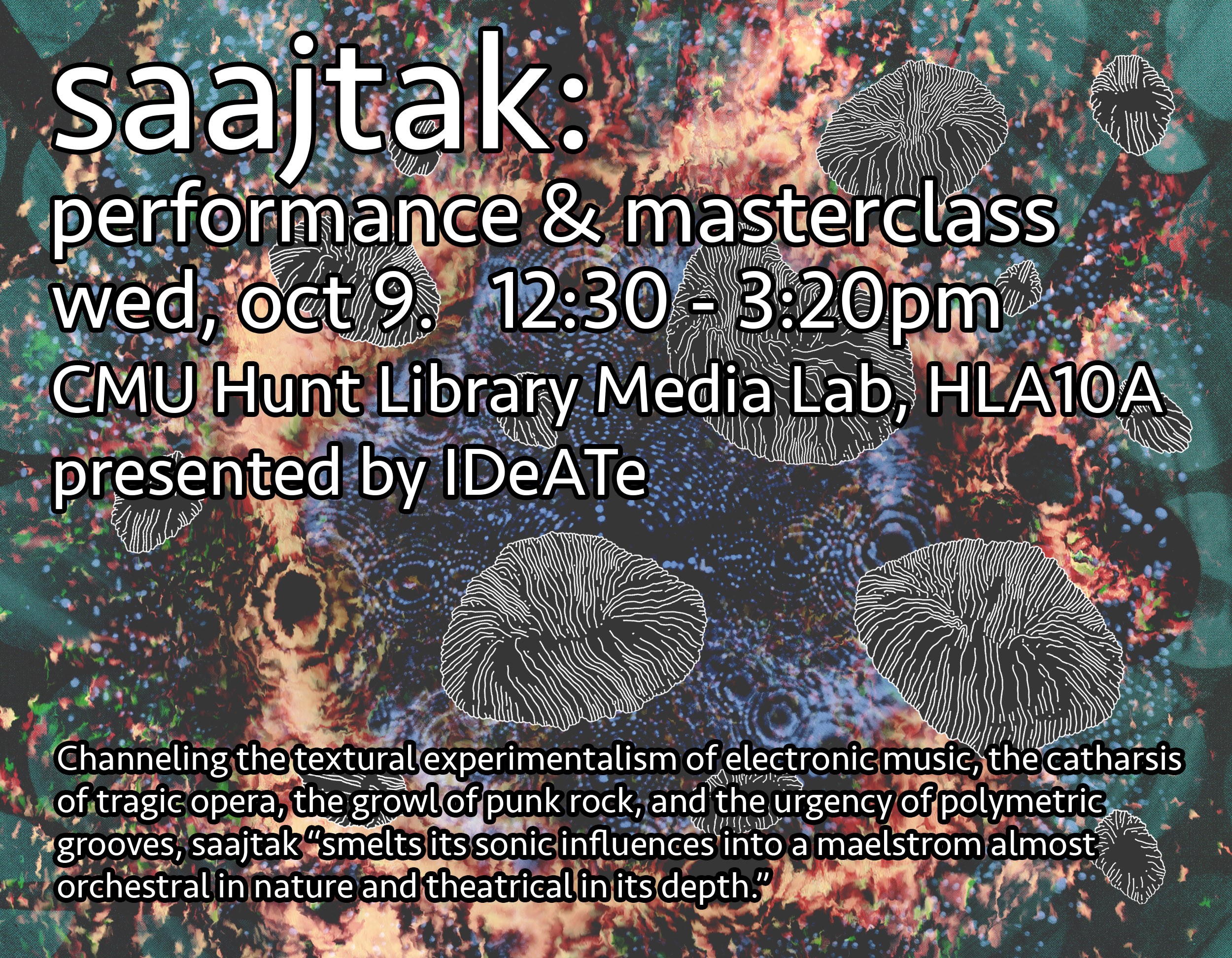 saajtak will be making a stop on their fall tour to present an open-to-the-public masterclass on Wednesday, October 9th, 12:30 - 2:30 p.m. They'll discuss their techniques for performing electro-acoustic art rock in a wide variety of contexts ranging from rock clubs to contemporary art museums. Join us in the IDeATe Media Lab (Hunt Library A10A) for informal performances, discussions, and student-focused feedback sessions. Channeling the textural experimentalism of electronic music, the catharsis of tragic opera, the growl of punk rock, and the urgency of polymetric grooves, saajtak "smelts its sonic influences into a maelstrom almost orchestral in nature and theatrical in its depth. Event info available at facebook.com/CMUIDeATe.
IDeATe Featured in U.S. News & World Report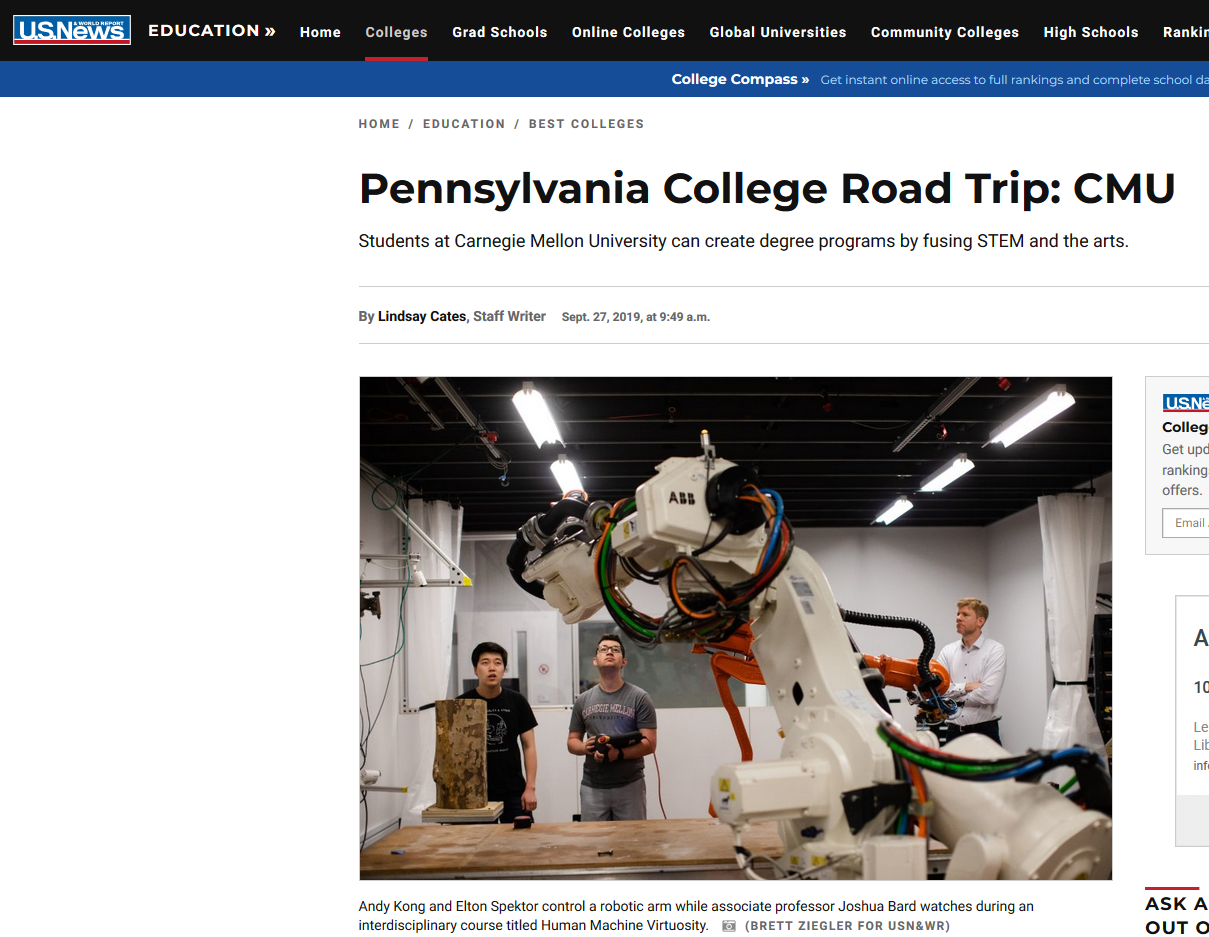 Carnegie Mellon was a stop on on U.S. News & World Report's Pennsylvania College Road Trip last fall and they found their way down to the Hunt Library basement to learn about IDeATe. Not surprisingly, CMU students impressed their reporters. Read and feel proud!
Steiner Lectures at the STUDIO for Creative Inquiry
The STUDIO has some really interesting lectures coming up in the next week. On Monday, October 14th, Benedikt Groß will speak about his work at the intersection of people, their data, technology, and environments. Then, on Thursday, October 17th, Morehshin Allahyari will discuss her work considering technology as a philosophical toolset and The 3D Additivist Cookbook.
RA Opportunity in Human-Computer Interaction Institute
Wanted: Research Assistants to help with In-Class Data Collection at CMU
Project: ClassInSight - CMU
Our project is developing a professional development tool that guides university instructors through a summary of their own teaching behaviors so they can reflect on and improve their teaching.
This fall, we plan to capture data from CMU classes on the Pittsburgh campus. We are looking for research assistants that can help:
Supervise in-person data collection during weekly class sessions
Code (track and record) basic classroom behaviors (e.g. instructor is looking at left/center/right of the class) during and/or after regular class session
Note that these are relatively straightforward tasks, and students will receive training and guided practice on how to do these tasks.
Depending on the student's interest and skill, we also have opportunities to:
Design data visualizations around non-verbal classroom activities
Implement these visualizations in JavaScript (D3 or P5)
Run classroom studies and experiments
Help design and execute an assessment, where we show teachers their own data and see how they make sense of it.
We are looking for punctual and reliable students with experience (or at least interest) in qualitative research, classroom studies, interface design (optional), information design (optional), and user studies (optional).
We need students who can commit 5 to 12 hours per week to this project over the fall semester. Work can be done either for pay or for independent study credit (9 or 12 units).
If you are interested, please send the following to Anne Xie and Franceska Xhakaj:
resume
a short description of your relevant work, volunteer, and/or educational experience
your preferred choice of:

work for pay or
work for independent study credit (9 or 12 units)

attached Excel schedule: indicate weekly times you are available to attend on-campus class sessions to support data collection (8:30am-9:30pm M-F).
contact information for 1-3 references who are very familiar with your previous work
SURG Proposal Writing Sessions
Proposals for SURG (Small Undergraduate Research Grants) are due October 23rd. These grants are open to all undergraduates and can help you cover expenses for a research project like supplies, materials, lab equipment, or travel. Attend one of the upcoming proposal writing sessions to give yourself the best chance at snagging some of these funds. The first will be Sunday, September 29th, 1:00 - 2:00 p.m. in CUC Danforth Conference Room and the second will be Thursday, October 3rd, 4:30 - 5:30 p.m. in GHC 4211.
For more information about SURG, visit cmu.edu/uro.
STEAM Carnival: Calling All Creatives, Makers, Inventors, Artists & More!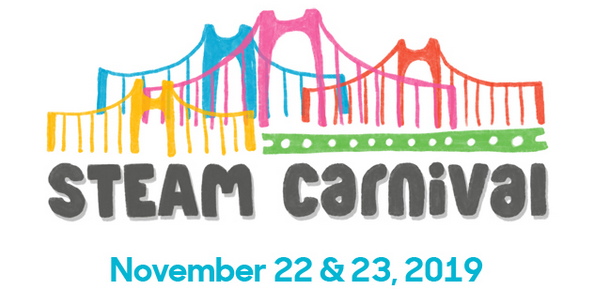 Explore the possibilities of STEAM learning and creation in an all-ages, playful and hands-on environment - STEAM Carnival
It's a celebration of science, technology, engineering, art and math learning and creation in the diverse and creative communities of Pittsburgh, with a spotlight on creative youth projects. STEAM Carnival takes place on the Children's Museum of Pittsburgh / MuseumLab campus, November 21 - 23.
Are you a maker, tinkerer, inventor, hacker, artist, performer, mover or shaker? We're looking for a wide variety of forward-thinking folks with projects that highlight the cross disciplinary beauty of STEAM learning. We welcome projects of all types, from student projects to performance pieces to hobbyist displays, in topics such as robotics, arts and crafts, textile works, culinary, sculpture, visual arts, game systems, puppets, biology/biotech and unusual tools or machines. Individuals, groups, schools, clubs, and organizations are welcome to apply. Don't wait - applications are due October 19!
Click here to learn more and to apply to be a creative at STEAM Carnival Pittsburgh.