October 10, 2019
It's FrIDeATe! + Start Making Sense + Survey from the Libraries
It's FrIDeATe!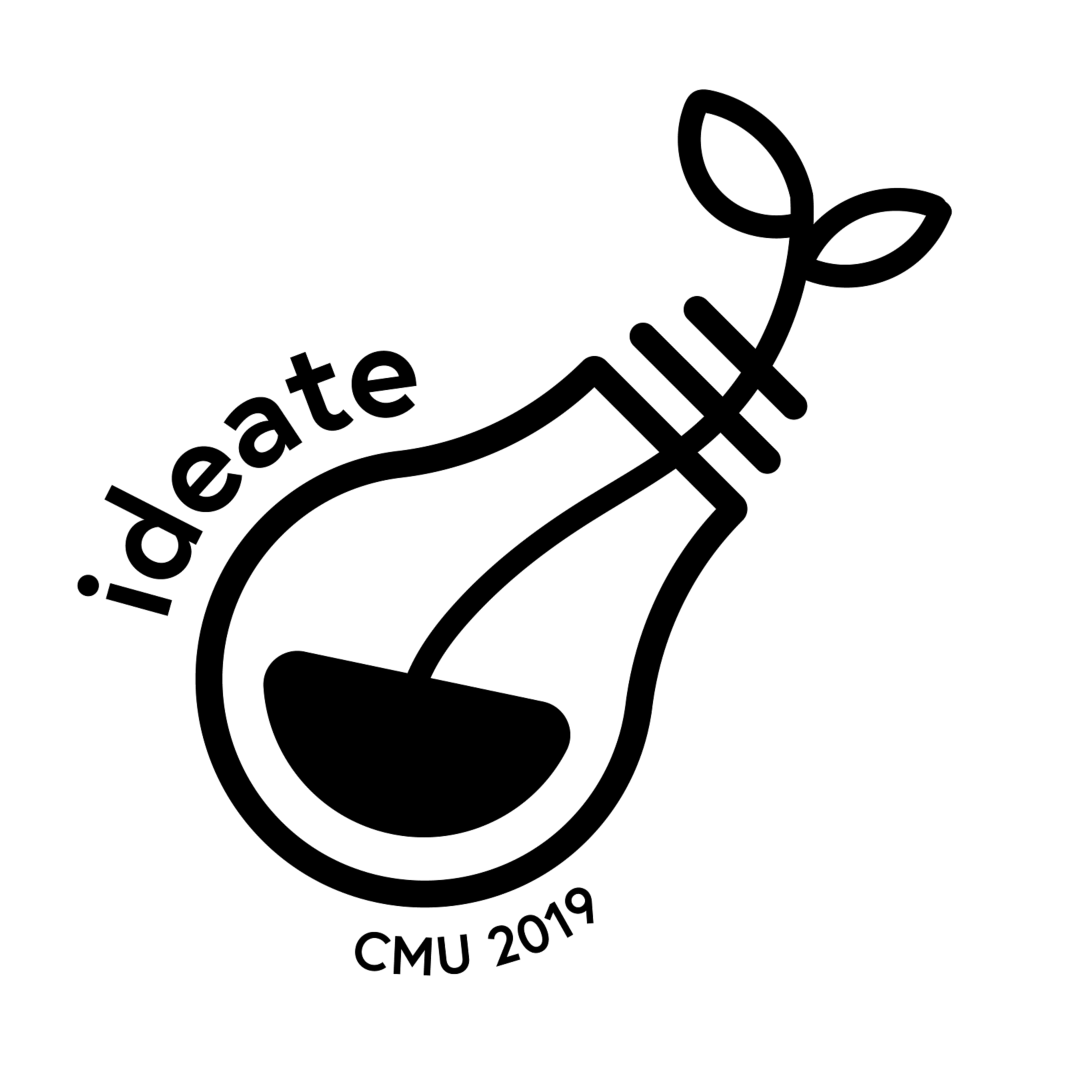 Happy Family Weekend! Join us tonight, Friday, October 11th at 6 p.m. in IDeATe Studio A. Bring your family and friends to grab an IDeATe t-shirt, view a demo of the work coming out of Garth Zeglin's class Robotics for Creative Practice, and play some games made by the students in Game Creation Society. Event info is also available on facebook.com/CMUIDeATe.
Start Making Sense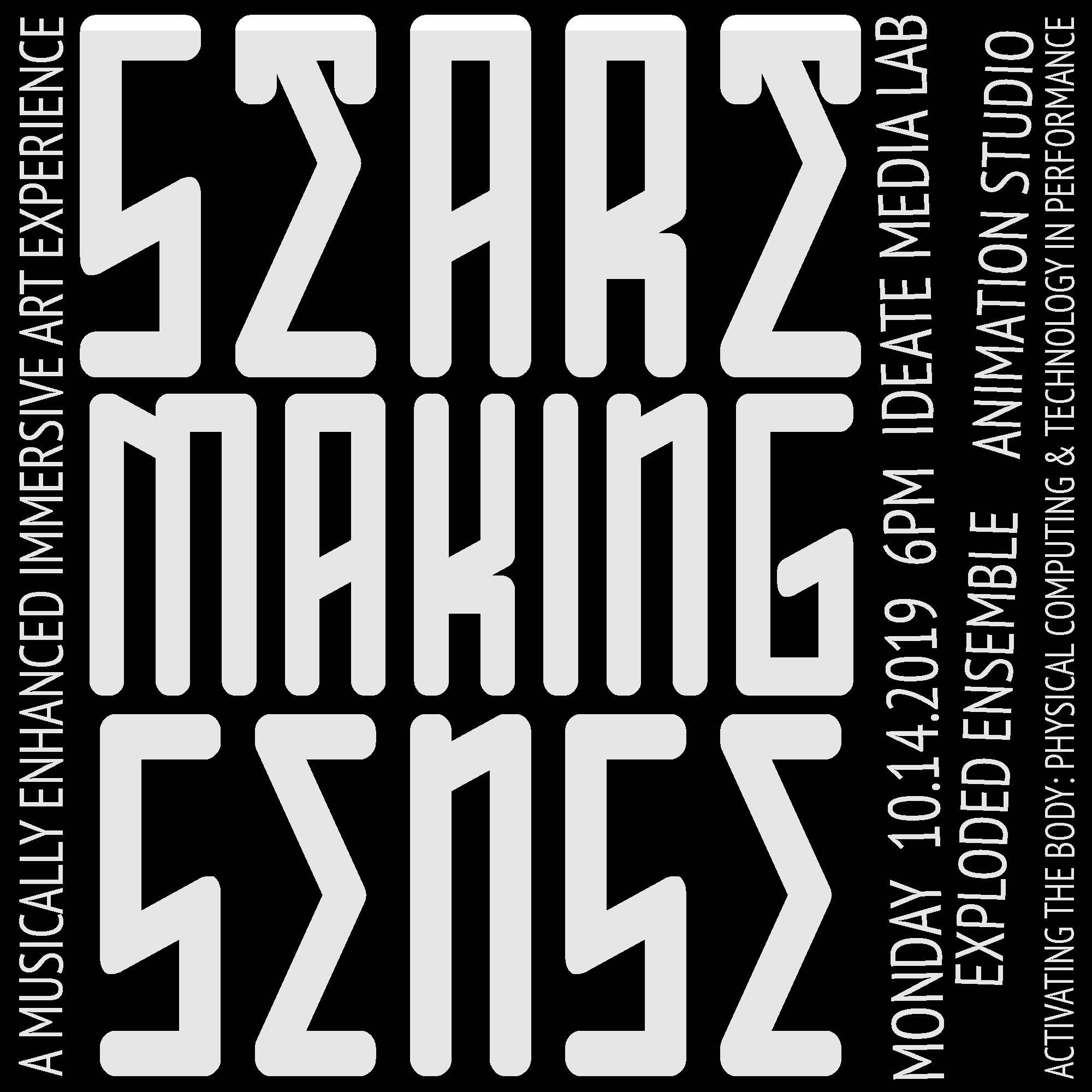 On Monday, October 14th at 6 p.m. in the IDeATe Media Lab (Hunt Library A10A), IDeATe classes Exploded Ensemble, Animation Studio, and Activating the Body are joining forces to bring you Start Making Sense, an evening of multi-sensory, electroacoustic performances featuring music and art installations! This one-of-a-kind, immersive experience will feature the work of many CMU musicians, animators, and artists. Event info is also available on the Facebook.
Steiner Lectures at the STUDIO for Creative Inquiry
The STUDIO has some really interesting lectures coming up in the next week. On Monday, October 14th, Benedikt Groß will speak about his work at the intersection of people, their data, technology, and environments. Then, on Thursday, October 17th, Morehshin Allahyari will discuss her work considering technology as a philosophical toolset and The 3D Additivist Cookbook.
ChairJam
ChairJam is the game jam / hardware hackathon for creating entertainment experiences with wheelchairs, such as games, music, performances, and art. Small teams of wheelchair-using and able-bodied participants will be formed at the event to make something novel and fun using a wheelchair. The event will be October 18-20 at 407 South Craig Street. Lunch will be provided. More information is available at chairjam.com or by emailing info@chairjam.com.
Playtesting at the ETC
The ETC will be having a Playtest Day on Saturday, November 2nd. There will be two session options: 9:00 - 11:30 a.m. or 12:30 - 3:00 p.m. If you are interested in participating, please contact Janice Metz and provide your preferred session, name, and age.
Libraries Website Survey
The Libraries are currently in the process of assessing our current website in anticipation of a future redesign. As users who regularly interact with our website, you have unique insights that we would like to capture. Make your opinions heard and help us with these efforts by filling out a short seven-question survey about how our current website serves your needs. Your feedback will directly impact the decisions we make about the redesign of this website. The survey is anonymous and none of its questions are required. Please submit your survey responses by November 1.
STEAM Carnival: Calling All Creatives, Makers, Inventors, Artists & More!
Explore the possibilities of STEAM learning and creation in an all-ages, playful and hands-on environment - STEAM Carnival
It's a celebration of science, technology, engineering, art and math learning and creation in the diverse and creative communities of Pittsburgh, with a spotlight on creative youth projects. STEAM Carnival takes place on the Children's Museum of Pittsburgh / MuseumLab campus, November 21 - 23.
Are you a maker, tinkerer, inventor, hacker, artist, performer, mover or shaker? We're looking for a wide variety of forward-thinking folks with projects that highlight the cross disciplinary beauty of STEAM learning. We welcome projects of all types, from student projects to performance pieces to hobbyist displays, in topics such as robotics, arts and crafts, textile works, culinary, sculpture, visual arts, game systems, puppets, biology/biotech and unusual tools or machines. Individuals, groups, schools, clubs, and organizations are welcome to apply. Don't wait - applications are due October 19!
Click here to learn more and to apply to be a creative at STEAM Carnival Pittsburgh.