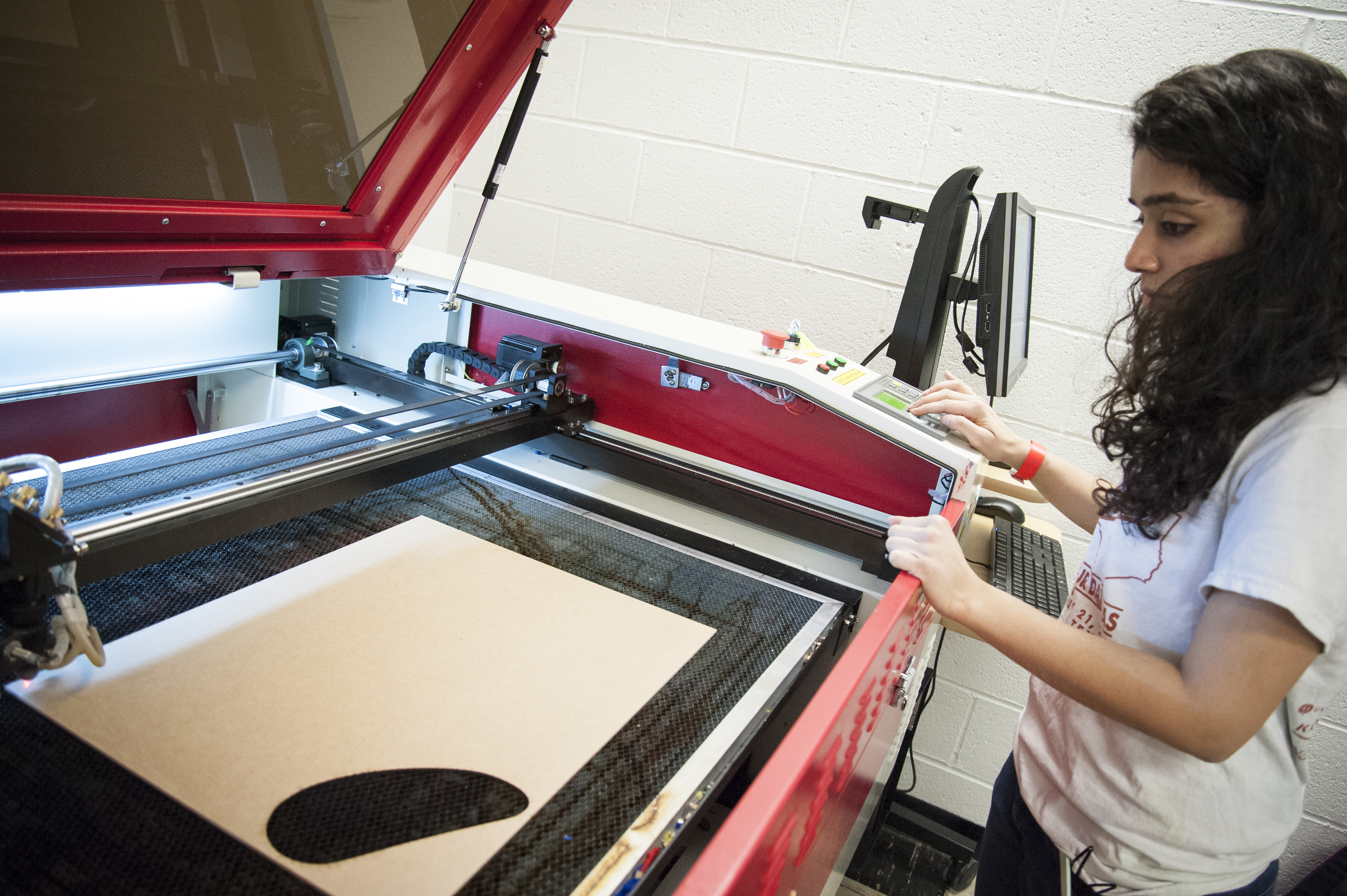 October 31, 2019
Info/Q&A Session with The Mill + FrIDeATe + IDeATe Equipment Training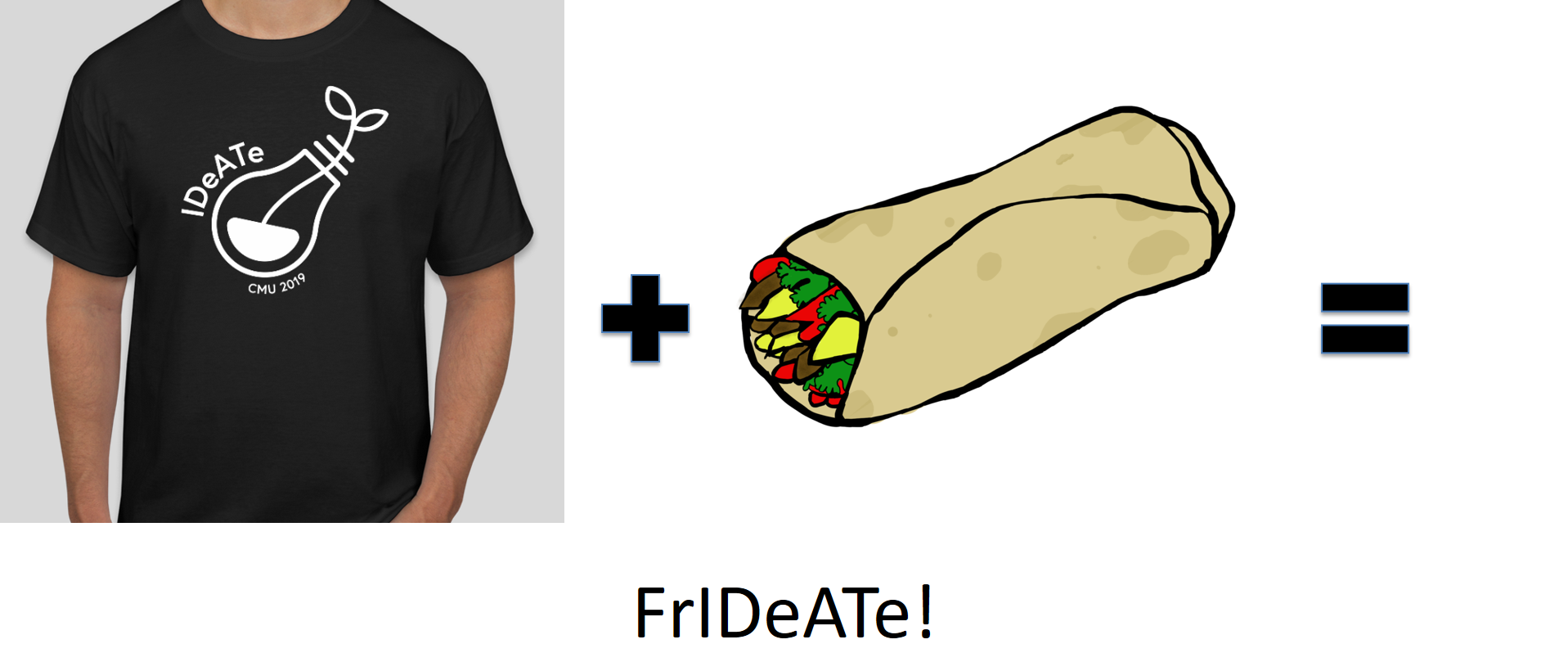 FrIDeATe Is Coming
The November edition of FrIDeATe is next Friday, November 8th at 4:30 p.m. in the IDeATe Fabrication Lab (HL A5). All t-shirtless and burrito-less individuals welcome! Additionally, Marti Louw from HCI will be in attendance to discuss the Design for Learning area. Event info also available on facebook.com/CMUIDeATe.
Info/Q&A Session with The Mill
Representatives from The Mill will be on campus next Wednesday, November 6th to hold an information info/Q&A session with IDeATe students. The info session will be at 9:30 a.m. in IDeATe Studio B. Early? Yes. Doughnuts and coffee to fortify you? Also, yes.
The Mill collides strategy, direction, design, and production to create meaningful work. Their interdisciplinary staff is built of artists, technologists, strategists, coders, futurists, designers, project managers, and writers. Their mission is to shape a bright future through meaningful products and experiences that collide architecture, physical computing, XR, games, data, and emerging technologies.
IDeATe Equipment Training
IDeATe equipment-specific training is still available on Wednesdays at 4:30 in the IDeATe Fabrication Lab (HL A5). This 15-minute training grants laser cutting access to students who have completed all other requirements (relevant course or training, fire extinguisher training, online course in laser cutter safety). Get trained. Achieve lasers!
ETC Playtesting Day
Playtesters needed for the ETC's Playtest Day on November 2nd! Every academic semester, the Entertainment Technology Center holds a Playtest Day when graduate student teams make their project work available for playtesting by guests. This fall's Playtest Day is coming up and the ETC students especially need college-age people (ages 18-24) to sign up. If you're able to help out, sign up via cmu.edu/etc/cmuplaytesting. Questions can go to etc-playtest-coordinator@andrew.cmu.edu.
Teamwork for Innovators Course
Of interest to IDeATe students: the Spring 2020 course 76-371 Teamwork for Innovators. This is a course in the theory and practice of teamwork as collaborative problem-solving, planning, and communication. Drawing on work in rhetoric, psychology, and management, you will learn how to take a strategic approach to the teamwork process itself, to translate research into practice, and to communicate your new expertise to others. How, for instance, would you deal with (or perhaps use?) difference and conflict, or turn a team strategy for inventive exploration into outcomes, on schedule? And by analyzing teams at the next level, within their social, cultural, and cognitive activity system, you can chart new pathways to innovation within that system. For more information, contact Laura Donaldson.
SI/EXCEL Information Session
Interested in working with Academic Development as a Supplemental Instruction or EXCEL Leader? Learn more about the positions from experienced leaders at their info session on November 10th at 11 a.m. in Cyert Hall B6A/B6B. These positions offer competitive pay, professional and leadership development, building relationships with professors and students, and mastery of foundational content. Questions? Contact Aisha Nazir for more info.
Libraries Website Survey
The Libraries are currently in the process of assessing our current website in anticipation of a future redesign. As users who regularly interact with our website, you have unique insights that we would like to capture. Make your opinions heard and help us with these efforts by filling out a short seven-question survey about how our current website serves your needs. Your feedback will directly impact the decisions we make about the redesign of this website. The survey is anonymous and none of its questions are required. Please submit your survey responses by November 1.