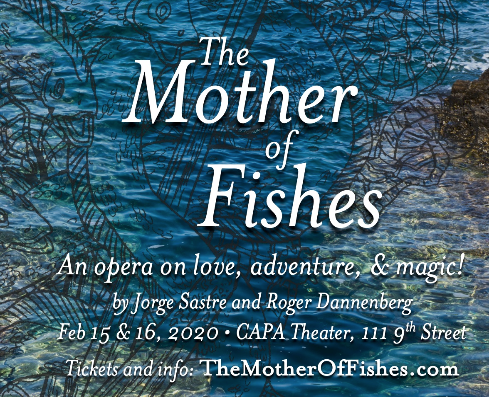 February 05, 2020
Faculty Opera + Fast Fashion Teach-In + GCS Pitch Fair + TartanHacks
Earth Day Teach-In: Fast Fashion
Today! Thursday, February 6th, 4:30-6:00 pm in Breed Hall (MMCH 103), join IDeATe's own Susan Finger, Olivia Robinson, and Julie Chen for an Earth Day Teach-In on fast fashion. They'll give an overview of and lead a discussion about the textile industry's environmental, social, and economic impacts on our campus and in the community.
Twitch Tech Talk & Watch Party
You're invited! Come learn how to have a career in gaming technology at Amazon at the live virtual tech talk with Ethan Evans, VP Twitch Prime, Thursday, February 6th, 6 pm EST, Gates Hillman 6115. There will also be snacks and surprise gaming guests! RSVP is requested. If you can't make it in person, the talk will also be livestreamed.
Game Creation Society Pitch Fair
Have you ever wanted to make games? It doesn't matter if you're a newcomer, experienced, artist, programmer, or even just a game enthusiast - all are welcome to come on down to Game Creation Society's Pitch Fair happening this Friday, February 7th at 5:30 p.m. in Doherty Hall 2210. Not only will you be able to hear amazing pitches for cool game projects, but you'll be able to join your favorite team and work on that project. And as if that wasn't enough, there will also be free pizza. So bring your friends, appetite, enthusiasm, and awesomeness over to Pitch Fair!
Mother of Fishes: An Opera on Love, Adventure, and Magic!
Our own Professor Roger Dannenberg has written an opera! After thrilling audiences in Spain and Mexico, Roger is producing a new English-language production of The Mother of Fishes in Pittsburgh on February 15th and 16th in CAPA Theater. Come and let the radiant music draw you into an enchanting story. Enjoy a mythical journey while sharing the lives of characters who will touch your heart. Tickets and information are available at TheMotherOfFishes.com.
TartanHacks 2020
TartanHacks 2020, CMU's largest hackathon, organized by ScottyLabs, is returning on February 14th and 15th in the Cohon University Center. The hacker and mentor registration is now open on tartanhacks.com. And don't forget to RSVP on Facebook.
We encourage you to participate and take a break from classes to work with a team on a cool project. There will be free food, free shirts, and swag as well as some great prizes, including flight tickets to Dubai and Surface Gos!
Global Communication Center Workshops
The GCC has some really great workshops throughout the semester to help you toward communication success. Check them out and register for one, maybe the February 17th session on Team Communication for all of your group projects...
Philips Health Ideation Hackathon
The Heinz College Health Care Club has organized an ideation hackathon with Philips on February 8th, 9 a.m.-4 p.m. in the PNC Event Room, Tepper Building. Undergraduate and graduate students across disciplines are welcome (no coding requirements). Participants will be given a problem prompt and five hours to develop a concrete solution. Teams of four will have access to supplies and info sessions to help guide them through idea creation and implementation. At the end of the day, the top three teams will receive prizes! Breakfast, lunch, and snacks will be provided. Students will be able to sign up as an individual or team. Register here!
Games for Change Festival
The 2020 Games for Change Festival and XR for Change Summit is July 14-16 at Parsons School of Design in New York City. A cornerstone of the Festival is the Games for Change Awards, including the Best Student Game award. Submissions are currently being accepted until February 14th. Questions can go to awards@gamesforchange.org.
SIGGRAPH 2020
Don't miss your chance to submit your groundbreaking innovation to SIGGRAPH 2020. Submissions close on Tuesday, February 11th for Appy Hour, Courses, Educator's Forum, Emerging Technologies, Immersive Pavilion, Panels, Production Sessions, SIGGRAPH Labs, and Talks.