March 20, 2020
IDeATe Backgrounds for Zoom + Virtual FrIDeATe
IDeATe Backgrounds for Zoom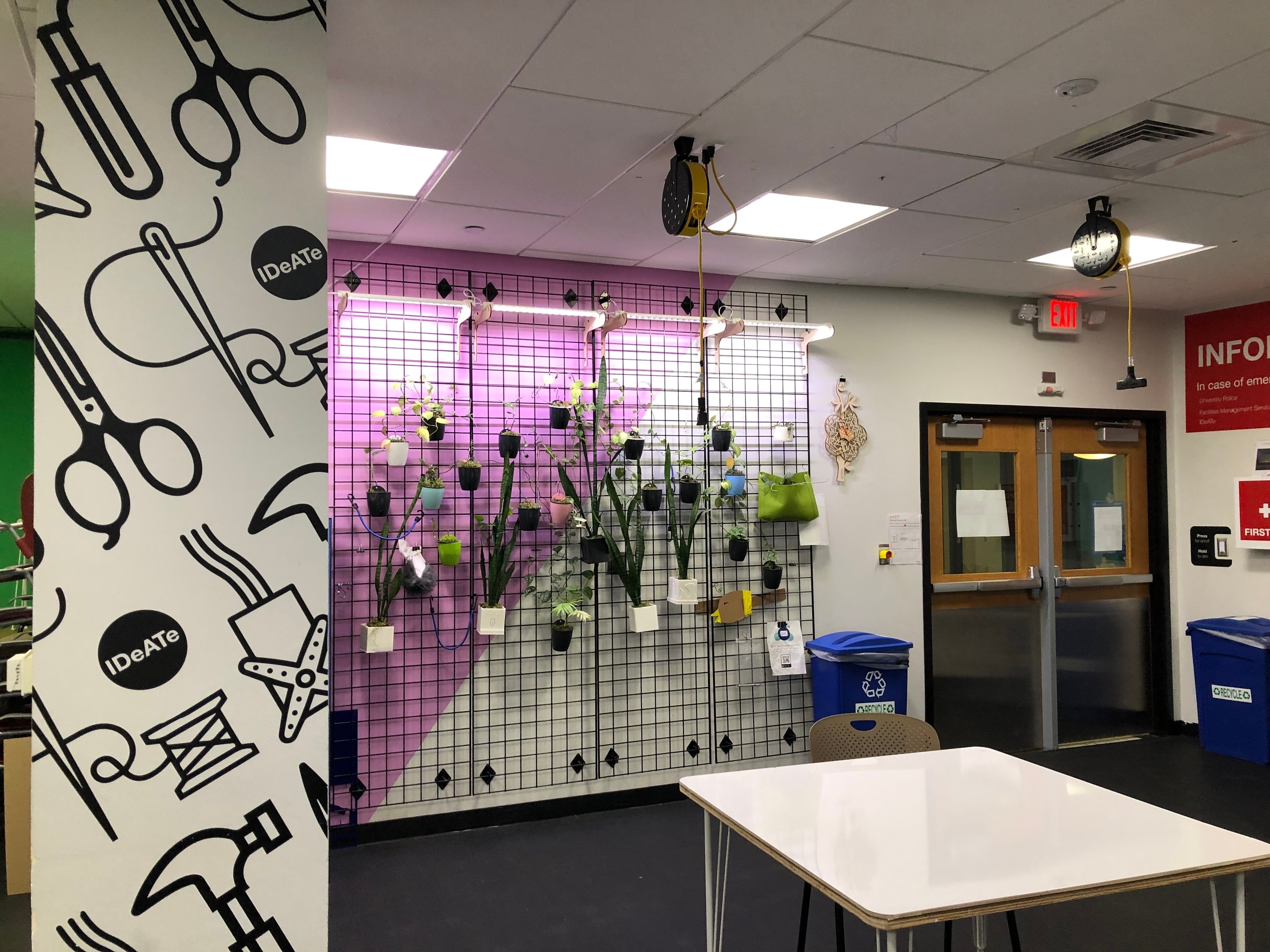 Well, that escalated quickly. At this point, we're all adjusting to our new general reality and our lives in the Carnegie Mellon community shifting to a remote basis. If you're feeling homesick for IDeATe, maybe a virtual background will help. This folder has a bunch of images of the various IDeATe spaces that you can use during your classes and meetings on Zoom.* If you'd like to contribute an image, send it to help@ideate.cmu.edu.
You might be physically far away from us, but we can pretend that we're in our cozy Fabrication Lab, Lending, Phys Comp, etc. See you in the "basement!"

* To use one of these images, download the images that you want to your computer. To set your virtual background, in your meeting, click the little up arrow next to "Start Video" and select "Choose Virtual Background." From there, click "Add Image" and add the background image that you like.
Virtual FrIDeATe with Guest Alumnus Joe Hocking
Yeesh, no social distancing to be had here.
It's important for us to keep our connections healthy and thriving. Just because we can't gather around burritos doesn't mean that FrIDeATe won't happen. Our next FrIDeATe is still on for Friday, March 27th at 4:30 pm Eastern Time and we'll gather (where else?) on Zoom. Joining us will be Joe Hocking. He is a Carnegie Mellon alum and wrote the book Unity in Action. He is looking forward to speaking with IDeATe students and answering questions that you have for him. We'll send out the link next week. See you then!