March 31, 2022
Fall IDeATe Courses + In | Existence + FluCoMa Workshop
Fall 2022 IDeATe Courses
It's time to plan your Fall 2022 course schedule! You can find a handy list of the IDeATe courses coming up next semester on ideate.cmu.edu > IDeATe Courses. New offerings next year include:
09-212 The Culture of Color: Dye, Chemistry, & Sustainability
16-224 IDeATe: Re-Crafting Computational Thinking with Soft Technologies
24-215 Special Topics: Human-Sized Energy Sources
53-323 IDeATe Special Topics in Animation: Storytelling through Effects
82-250 Digital Realities: Introducing Immersive Technologies for Arts and Culture
Darrell Thorne at the Andy Warhol Museum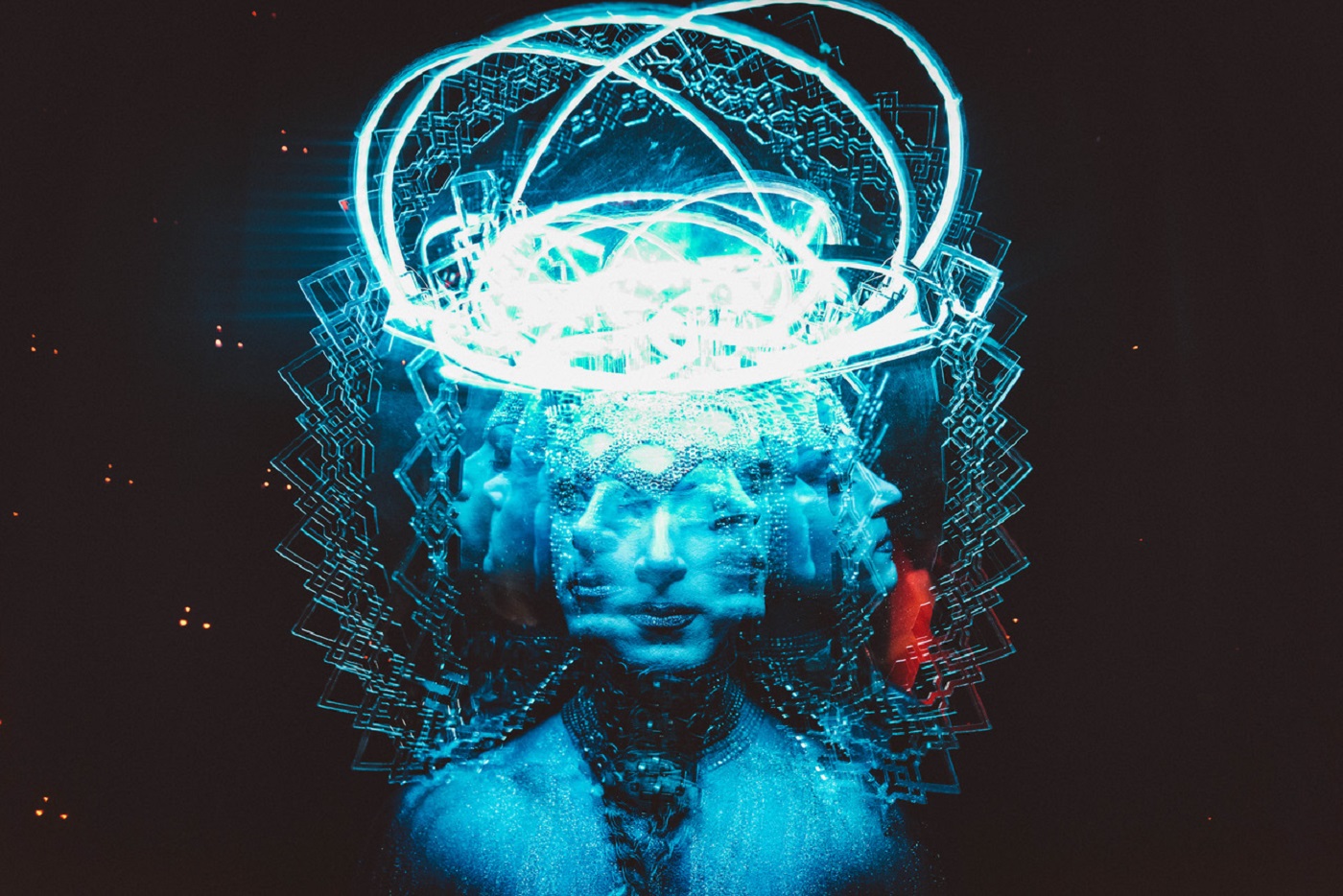 On Friday, April 1, head to the Andy Warhol Museum for a FREE Good Friday evening of queer dramatic fantasy, excess, and opulence infused with storytelling by celebrated performance artists Darrell Thorne. Darrell will present a new live performance followed by a discussion with local dance artist Jesse Factor.
CMU XHacks

UXA (User Experience Association) and AMA (American Marketing Association) are joining together to host CMU XHacks, CMU's first official design hackathon sponsored by Figma! While many hackathons focus on product development, XHacks is mainly focused on applying digital design and product strategy to real-world problems.This year's theme is "Innovation for Accessibility", where participating teams are challenged to create innovative tech solutions that leave no humans behind. XHacks is open to all CMU students, no previous experience is required! Join us for a fun weekend of amazing workshops, speakers, connecting with peers and mentors, yummy food, and prizes for the winners! Date: April 1-3, 2022 Sign Up Now: www.tinyurl.com/cmuxhacks
SPIRIT Fashion Show Presents In | Existence
Saturday, April 2, the 34th Annual SPIRIT Fashion Show presents to you: In Existence | Inexistence. Experience everything and nothing at all. The feeling of being in place, yet slightly out of step. In our new world we are grateful for the little things that exist among us. Join us as we blur the lines of to be… or not to be.
The longest running fashion show at Carnegie Mellon University, hosted by SPIRIT -- a multicultural organization that aims to champion black awareness. We are the platform for the multicultural creative, the space for the individual model, the stage for the enthusiastic performer. We are the vibrant, the beauty in the margin, the inclusive light. All shades are welcome here.
For more info, visit spiritfashionshow.org.
Rockstar Games Summer 2022 Internships
Rockstar Games is excited to announce their Summer 2022 internship positions. <- This link is CMU-specific. Some additional details...
Positions are available for design, animation, code, analytics, performance capture, online services, publishing, creative services, and security. Most positions are fully remote and are paid, fixed-term contract positions running for 10 weeks, June 6-August 12. These positions are ideal for undergraduate or graduate students approaching or in their final year, as well as recent graduates.
Free and Fantastic Electronic Music Event!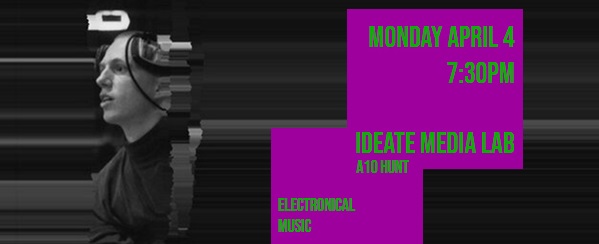 Monday, April 4 at 7:30pm, gather in the IDeATe Media Lab (Hunt A10) for a concert featuring Pierre Alexandre Tremblay and Ted Moore. This event is free (but please RSVP).

Pierre Alexandre Tremblay (Montréal, 1975) is a composer and performer on bass guitar and electronic devices, in solo and group settings, between electroacoustic music, contemporary jazz, mixed music and improvised music. He also worked in popular music, and practises creative coding. His music is available on empreintes DIGITALes. He is currently Professor of Composition and Improvisation at the University of Huddersfield (England, UK), where he hosted the Fluid Corpus Manipulation project. He likes spending time with his family, reading prose, and going on long walks. As a founding member of the no-tv collective, he does not own a working television set.

Ted Moore is a composer, improviser, intermedia artist, and educator. He holds a PhD in Music Composition from the University of Chicago and is currently serving as a Research Fellow in Creative Coding at the University of Huddersfield, investigating the creative affordances of machine learning and data science algorithms as part of the FluCoMa project. His work focuses on fusing the sonic, visual, physical, and acoustic aspects of performance and sound, often through the integration of technology. Ted's work has been described as "frankly unsafe" (icareifyoulisten.com), "an impressive achievement both artistically and technically" (VitaMN), and "epic" (Pioneer Press). Ted frequently performs on electronics using his laptop, modular synthesizer systems, resonant physical objects, lighting instruments, and video projection. As an improviser, Ted is one half of Binary Canary, a woodwinds-laptop improvisation duo alongside saxophonist Kyle Hutchins. Ted's work can be heard on New Focus Recordings, Sideband Records, Carrier Records, and Ravello Records. Visit him at https://www.tedmooremusic.com/.
Machine Learning and Music Workshop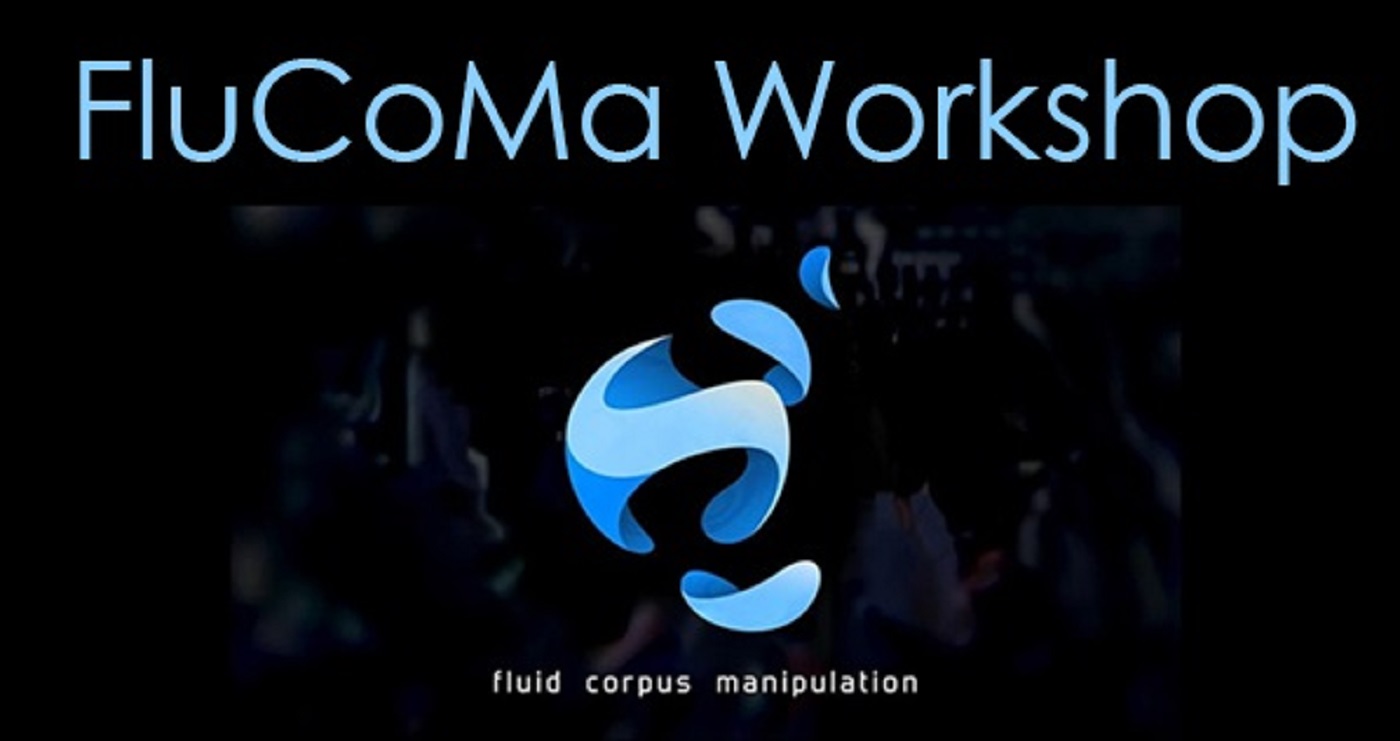 Interested in Music and Machine Learning? The Fluid Corpus Manipulation project (FluCoMa) enables techno-fluent musicians to integrate machine listening and machine learning in their creative practice within Max, SuperCollider, and Pure Data.
In this FREE hands-on workshop, Pierre-Alexandre Tremblay and Ted Moore will explain concepts while coding tools together that participants can modify and expand towards their own artistic goals. Participants are expected to bring their laptop with the latest version of the toolkit installed. Download the toolkit, converse with other users, learn more, and get in touch with us at https://www.flucoma.org.
Day 1 of the workshop will take place from 2-4PM on April 2nd in IDeATe Studio A, Hunt Library and is for everyone with beginner to immediate level knowledge of a music programming environment. Day 2 of the workshop will take place from 1-3PM on April 3rd. A second session for intermediate level users only will take place from 4-6PM on April 3rd.
For more information and to RSVP (required)...
Online Artist Talk Event "Shall Make, Shall Be"

Conceived by STUDIO curator-in-residence R. Luke DuBois, the Shall Make, Shall Be initiative commissioned ten artists, game designers, and collectives to create a series of interactive games, each focusing on one of the first Ten Amendments to the U.S. Constitution. From 5 to 7pm on April 5 and 6, these artists will give brief presentations about their projects and creative practices. All presentations will be streamed online via YouTube and will include Q&A with the artists and organizers. To receive the URL for the event's stream, please register. Visit studioforcreativeinquiry.org for more info.