October 07, 2022
It's FrIDeATe! + Exploded Ensemble
Today is FrIDeATe!
Join us today, October 7, 4:45-5:45ish in the IDeATe Fabrication Lab/Burrito Lair (HL A5) for food, community, and some t-shirt designs...
Vision Machines
YOU are invited to Vision Machines, October 7, 7-8:30pm in the STUDIO for Creative Inquiry. Vision Machines is a lineup of moving-images works focused on artists working with/against robots that see. This program reflects upon CMU's complicated legacy as a major contributor to the field of computer vision. This screening is brought to you by Rebecca Shapass (MFA '23) and Inbar Hagai's (MFA '24) curatorial project Touchstone Cinema, with support from the Sylvia & David Steiner Speaker Series.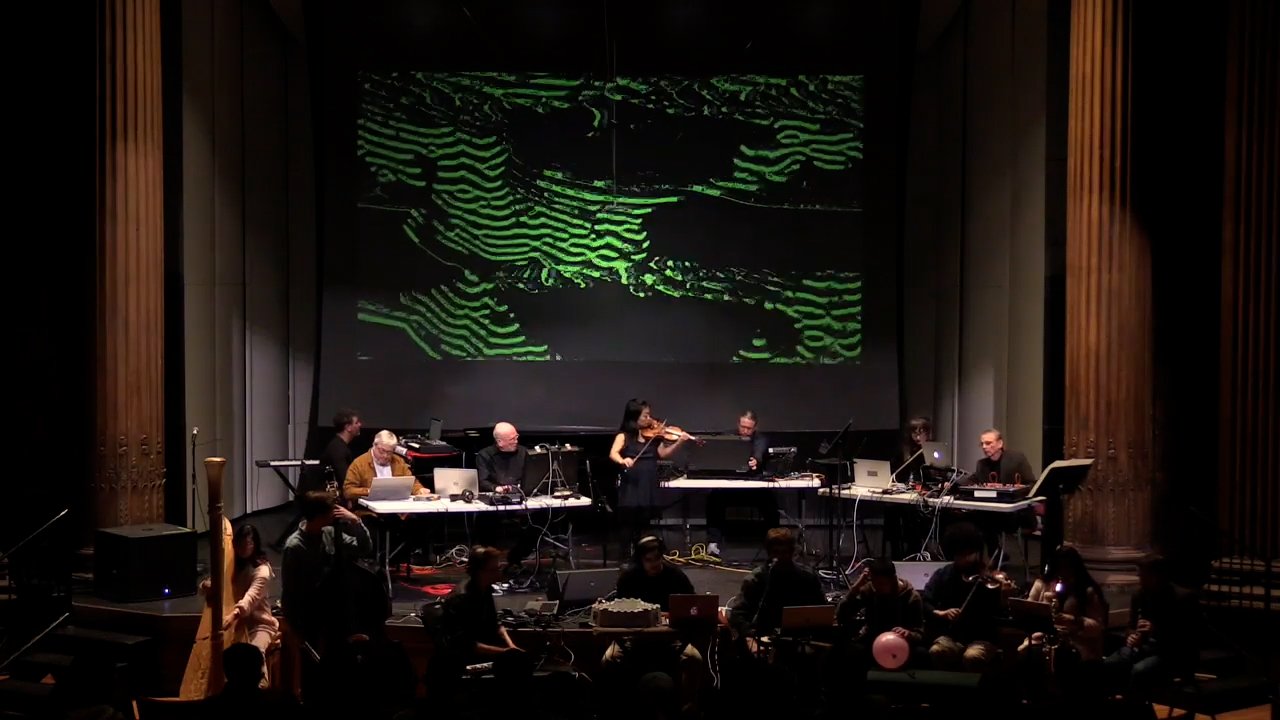 Canadian Electronic Ensemble + Exploded Ensemble
Join Carnegie Mellon's own Exploded Ensemble this Friday, October 7 at 8pm a telematic performance of electronic music celebrating the 50-year anniversary of Canadian Electronic Ensemble featuring musicians around the globe.
Stream link: https://youtu.be/L7PCcqrH_vk
When the CEE visited CMU for a residency in February 2020, they found kindred spirits in the students of the Exploded Ensemble and its directors. The two ensembles enthusiastically explored timbral, textural, temporal, and structural possibilities—as equals in love for electronics, experimentation, and improvisation as well as in respect for each other as musicians and creators. The CEE and Exploded will revisit and expand on this previous collaboration, one that demonstrates the technical, aesthetic, and social connections that can exist through long distance, telematic coordination. This online medium also allows for listeners across the globe to celebrate the CEE and to immerse themselves in this joint sonic experience. This concert is part of a larger CEE 50 celebration hosted by Carnegie Mellon University. Join us for the CEE 50 Hybrid Symposium on Saturday, October 8, 2022. Symposium details can be found here.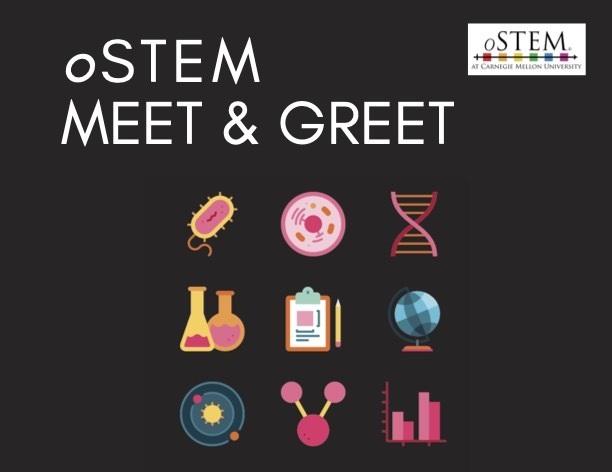 oStem Meet & Greet
Tuesday, October 11, 4:30-5:30pm in the Center for Student Diversity & Inclusion (CUC LL75), join Out in Science, Technology, Engineering, and Mathematics (oSTEM) for a meet and greet. oSTEM is a non-profit professional association for LGBTQ+ faculty, staff, and students in the STEM community. With over 100 student and professional chapters, oSTEM is the largest chapter-based organization focused on LGBTQ+ people in STEM.
Please RSVP!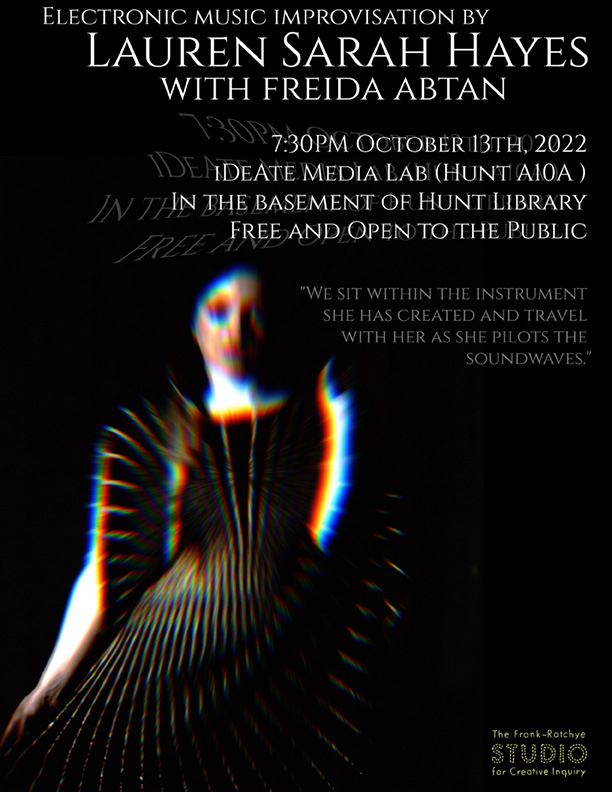 Lauren Sarah Hayes with Freida Abtan
Thursday, October 13 at 7:30pm, come to the IDeATe Media Lab (HL A10A) for an evening of electronic music improvisation by Lauren Sarah Hayes with CMU's own Freida Abtan.
Lauren Sarah Hayes is a Scottish improviser and sound artist. Her music is a mix of experimental pop/live electronics/techno/noise/free improvisation and has been described as 'voracious' and 'exhilarating'. She is a sculptress of sound, manipulating, remixing, and bending voice, drum machines, analogue synths and self-built software live and physically. She is excited by what can happen in the vulnerable relationships between sound, space, and audience.
Deemed an "audiovisual sorceress", Freida Abtan is a Canadian multi-disciplinary artist and musician inspired by sensory immersion. Her music ranges from acousmatic composition to more industrial and pop-influenced experimental anthems. Both as a solo artist, and as a floating member of the renowned experimental music group Nurse with Wound, she has toured her music and visuals internationally.
This event is free and open to the public.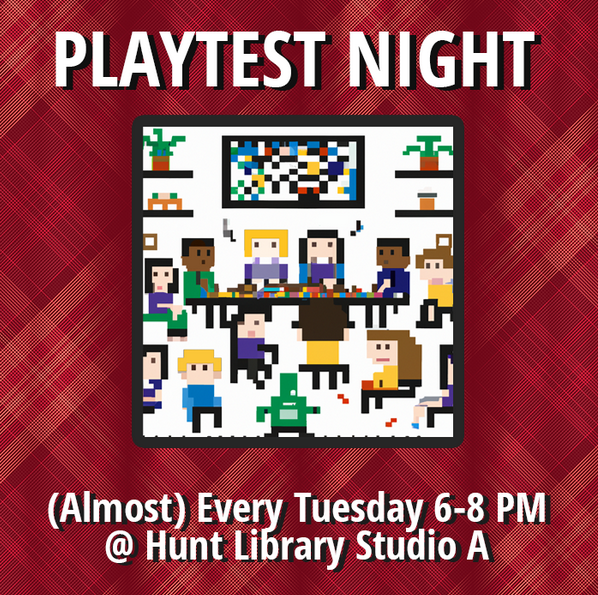 ICYMI: Playtest Night
What is a "Playtest Night?" It's a place where you can test your projects and/or help others test their projects, part of the CMU Playtesting, a collaboration between Entertainment Technology Center, IDeATe, and Human-Computer Interaction. Playtest Night is held (almost) every Tuesday, 6-8 pm in IDeATe Studio A (Hunt Library, first floor). If you're interested in participating as a playtester or if you would like to have your project playtested, contact Weilin Yuan at etc-playtest-coordinator@andrew.cmu.edu. Upcoming Fall 2022 Playtest Nights: October 25, November 1, November 8, November 15, December 6.