April 05, 2023
FrIDeATe + ScottySpark + AI Info Session
FrIDeATe: Learn About Fall IDeATe Courses!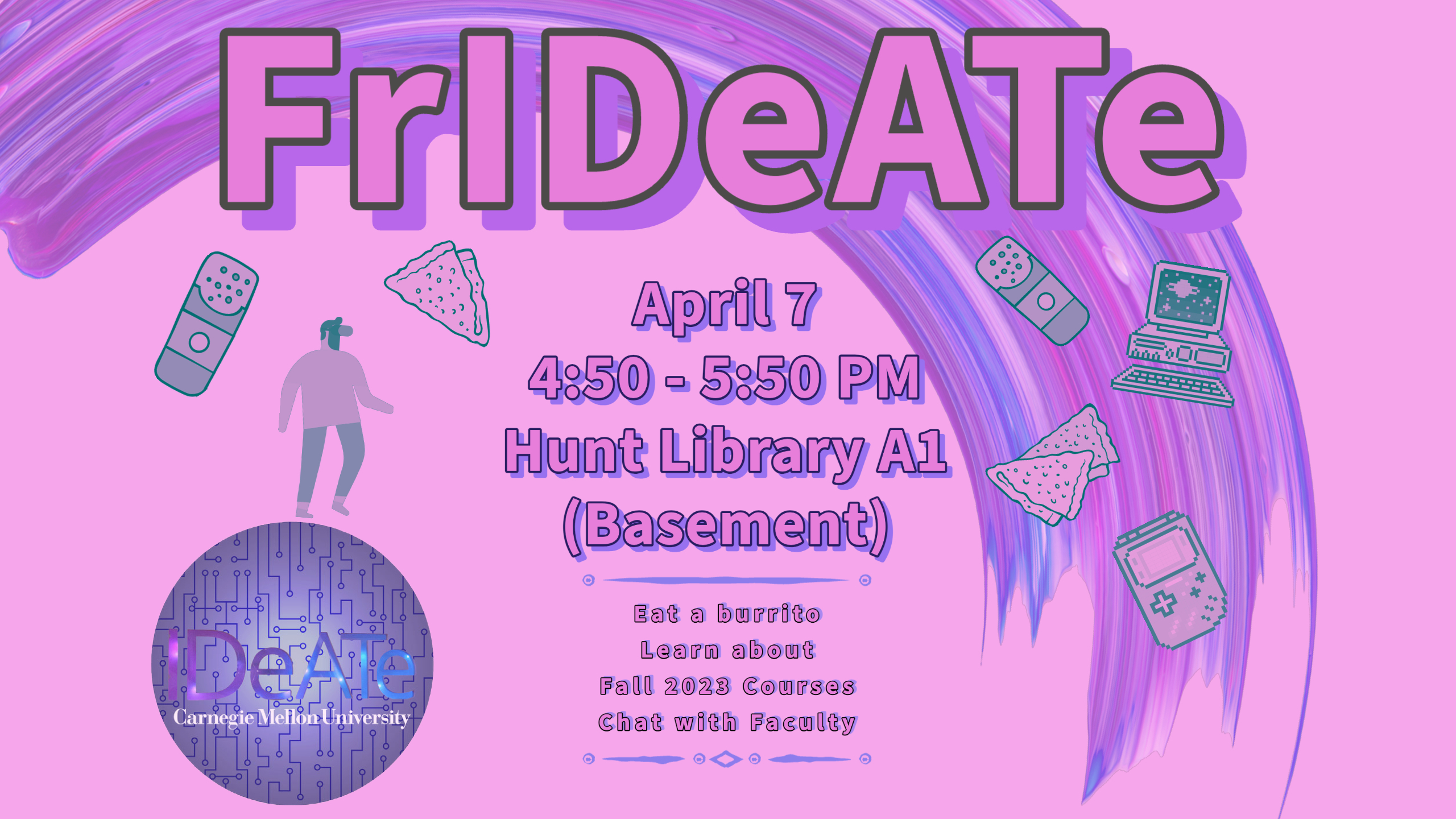 Join us one more time for FrIDeATe, this Friday, April 7 at 4:50pm in Hunt Library A1. We'll be stuffing our faces, sure, but we're also going to spend some time discussing what's on tap in the IDeATe sphere this fall. If you are curious about IDeATe, our courses, or just what exactly we do in the Hunt basement all day, come through.
ScottySpark
ScottyLabs is hosting ScottySpark, ScottyLabs' premier technology ideathon on Friday, April 7, 3:30-8pm in the Swartz Center and we would love for you to attend! ScottySpark is an annual team idea competition for technology solutions to improve our campus. It's a great event to flex your ideation skills and win some cool prizes. Free dinner and snacks included! If you're interested, please sign up.
AI Info Session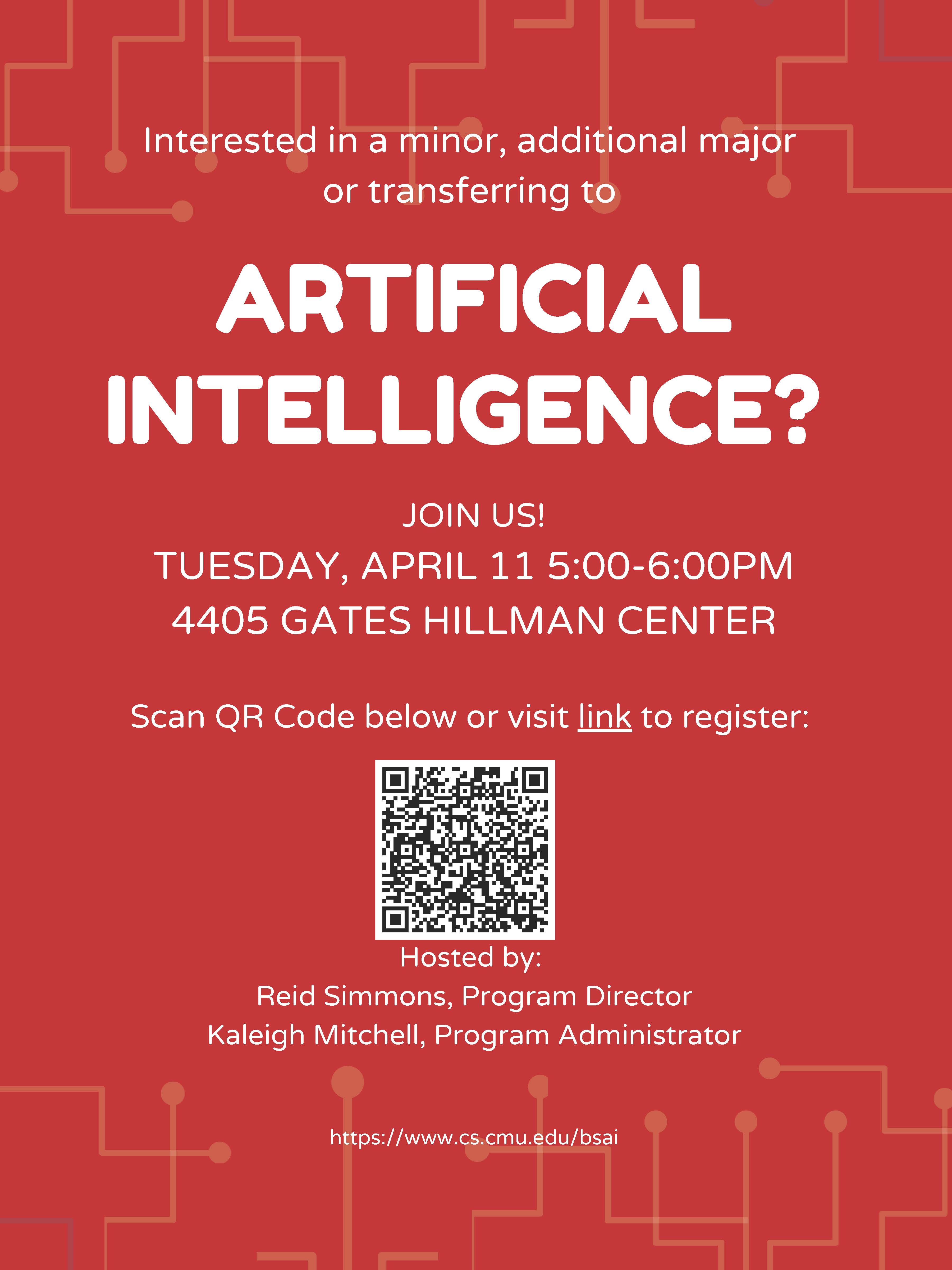 Reid Simmons, Director of the Bachelor of Science in Artificial Intelligence, is hosting an information session about the undergraduate programs in AI on Tuesday, April 11, 5pm in Gates Hillman 4405.
AI is one of the four undergraduate programs in the School of Computer Science, however we also have courses and other pathways for students who are outside of SCS.
During this presentation, we will go into detail about the major and the other program options students have available to them. We will discuss the AI minor, additional major, as well as transfer requirements.
ICYMI: Data Engineering Internship
Refiberd, a textile recycling startup co-founded by Sarika Bajaj (an IDeATe alum!), is looking for a data engineering intern to help them expand and improve the data platform that backs their sorting technology. The intern will get practical experience curating a dataset for machine learning development, as well as creating data pipelines to support ML training and inference. This internship will be for academic credit and will be located in the Oakland, CA offices during spring/summer 2023.
Preferred Skills and Qualifications:
Python proficiency and experience with scientific packages like Pandas and Numpy

Currently enrolled in an undergraduate program in a science or quantitative field

Experience with using excel, SQL, and cloud based data platform offerings

Good analytical and problem-solving abilities

Great verbal and written communication and collaboration skills

Excellent time management and organizational abilities
For more information, contact hello@refiberd.com.