Roundtable Lunch with Alumni Tim Liu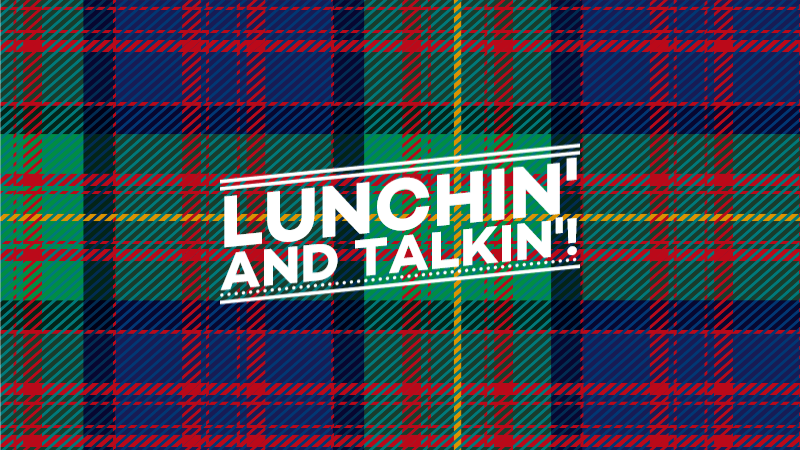 Friday, February 22nd, Tim Liu will be visiting campus and will have a roundtable lunch with IDeATe students, 12:00 - 1:30 p.m. in IDeATe Studio B. Liu graduated from Carnegie Mellon with degrees in Information Systems and Business. He is eager to chat with IDeATe students about their academic and professional interests. If you are interested in attending, please RSVP by Friday, February 15th.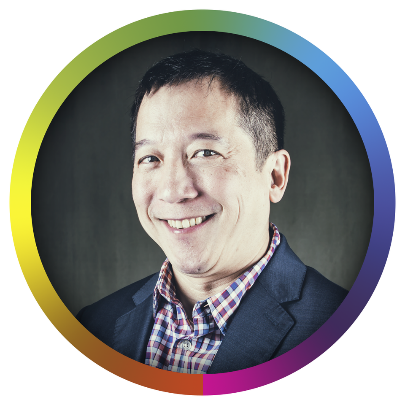 As an IDeATe student, you already know the traditional career path is not for you. Share your career strategies, ideas, and concerns. Ask your questions. Get candid feedback. Reshape your strategies for pursuing the right opportunities and career growth.
Tim Liu has been using his expertise in critical thinking for over 30 years, most recently to manage user experience teams and connect the dots between inspired design to the final product experience.  As one of the first member of HCL's Digital Consulting practice, he is now a Practice Director and oversees resource management, hiring, and project teams.
He has led experience design teams for mobile and desktop applications. Clients include ABB, ADP, Cummins, Manchester United, and Thompson Reuters. Tim holds a patent for co-inventing an innovative payroll mobile app.
From managing global teams to successfully leading multi-million-dollar proposal efforts, Tim has been able to use business strategy to work with project teams and create a track record of achievement. Previous work experiences include 13 years at PricewaterhouseCoopers in a variety of leadership roles including Global Marketing Director of the $2 billion Services Industries, interim CFO for a $100 million consulting unit, and Director of Marketing with a 70-person team including 30 visual designers plus market researchers, marketing communications specialists, business developers, and proposal managers.
During the Internet boom, the served as Director of Marketing at Reliacast, a streaming media company that was later acquired by Comcast. He has also co-founded a market research and product management consulting firm focused on enterprise software clients that included Oracle and SAP.
When Tim isn't directing projects for large clients, he spends his time traveling the world. He also has been known for his charitable work, including co-founding a college-bound program for at-risk high school students and was a former member of Carnegie Mellon University's Board of Trustees. Tim earned his B.S. in Information Systems and Industrial Management from Carnegie Mellon University.
PGH WinterHack This Weekend!
HackPGH will be hosting a hacker and maker event, the PGH WinterHack, on February 23rd. The event will take place at the space at 1936 Fifth Avenue in the Uptown district of Pittsburgh. It will be a great opportunity to meet other hackers and makers, promote your projects and HackPGH, and celebrate the late winter season! The event will feature a musical Tesla coil, woodworking and CNC, laser cutting, 3D printing, crafts, and more! We would also love help with setting up, tearing town, and safety spotting. Please email events@hackpittsburgh.org if you would like to assist with these tasks.
SURG/SURF Fellowship Application Workshops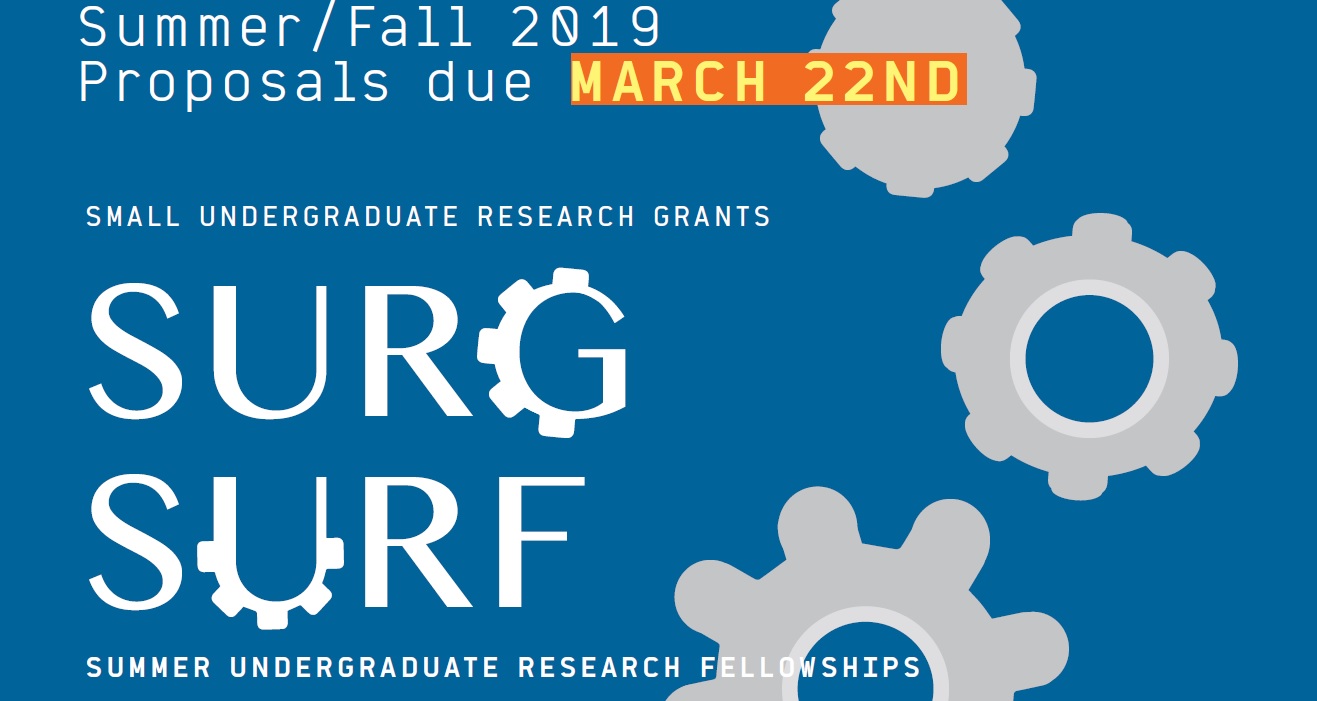 Attend one of the upcoming SURG/SURF Application Workshops on February 21st, 4:30 - 5:30 p.m. in GHC 5222 or February 24th, 5:00 - 6:00 p.m. in GHC 4211 to learn about applying for funding for undergraduate research.
Libraries Speaker Series: Craig Baldwin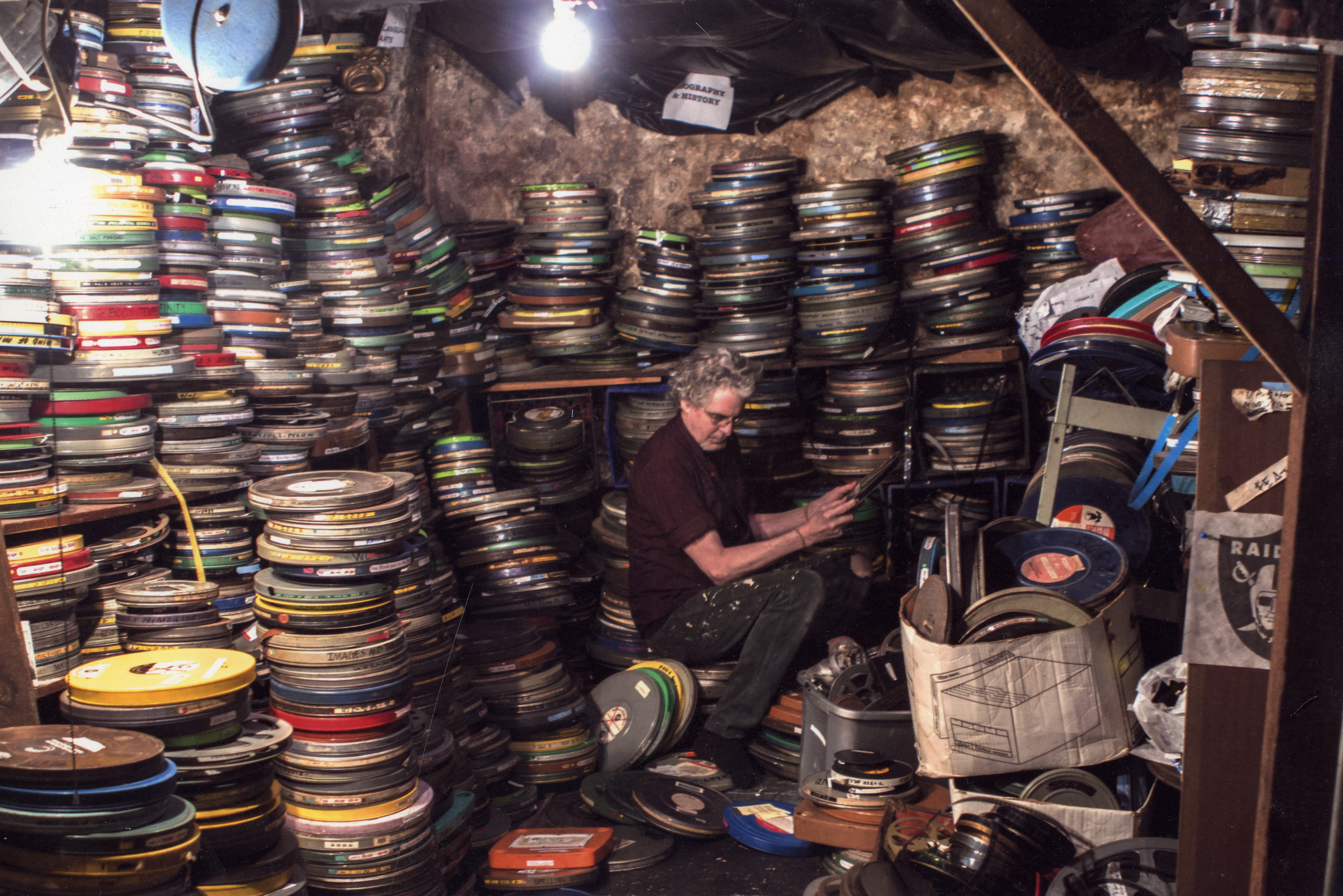 Filmmaker, artist, and curator Craig Baldwin will visit Hunt Library on Thursday, February 28th, 7:00 - 9:00 p.m., in IDeATe Studio A. Baldwin's creative interests involve the repurposing and remixing of found imagery. In his films, he reassembles footage from educational, industrial and other cinema sources to create genre defying alternative histories with manic visual rhythms. In his Orphan Morphin' presentation, he "surfs the wave of obsolescence" using spoken word, graphics and motion picture clips to advocate for the radical re-working of marginalized film material in the forms of collage, compilation-doc and speculative fiction. For more information and to register, please visit cmu.libcal.com.
FrIDeATe with Jeff Kunins, VP of Alexa Entertainment, Amazon
Our next FrIDeATe will be Friday, March 1st at 4:30 p.m. in the IDeATe Fabrication Lab (HL A5) and we will have a special guest! Jeff Kunins, VP of Alexa Entertainment at Amazon, will be joining us via Skype to chat with students about the transition from being an interdisciplinary student to an interdisciplinary professional. If you have specific questions that you want to make sure are discussed, please submit them here.
Event info is also available at facebook.com/CMUIDeATe.
About our guest: Jeff Kunins is Vice President of Alexa Entertainment at Amazon, leading the music, video and spoken word categories globally for Alexa across a rapidly growing array of Amazon and third party content and device partners. He joined Amazon in 2014 as Vice President of Kindle, continuing to invent on behalf of readers and authors around the world and helping them read more and get more out of reading every day on all their devices. For the past 25 years, Jeff has helped invent and deliver products and services used by hundreds of millions of customers, including roles as GM of Product and Design at Skype, GM of Messenger and Social for Windows, and VP of Product for cloud speech services pioneer Tellme Networks (acquired by Microsoft in 2007). Jeff is a proud alumni of Carnegie Mellon University, where he studied Information & Decision Systems and Music Composition.
Steiner Lecture: Laine Nooney
Dr. Laine Nooney will visit the STUDIO for Creative Inquiry (CFA 111) on Thursday, April 11th at 5:00 p.m. Nooney, (@Sierra_OffLine) is a media scholar and historian of video games and personal computing. Her current book project is a history of the computer game industry, told through a case study of the home entertainment software producer Sierra On-Line. Nooney holds a Ph.D. in Cultural Studies from Stony Brook University, and serves as Assistant Professor of Media and Information Industries in NYU's Department of Media, Culture, and Communication. More information is available at studioforcreativinquiry.org.