October 27, 2017
[IDeATe Info] EA Tech Talk + Halloween in the Makerspaces Event + Updated list of Spring 2018 IDeATe Courses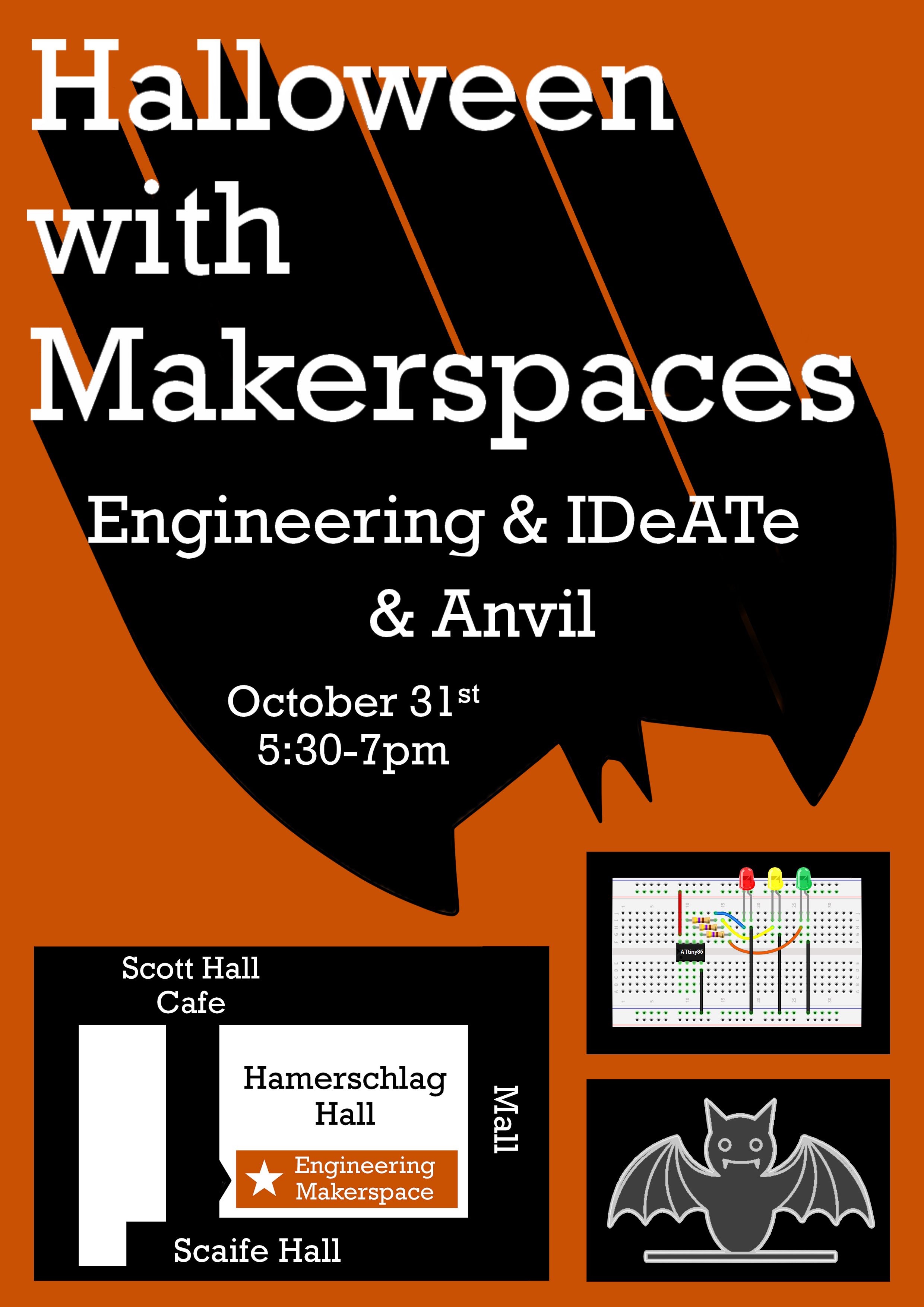 Happy Halloween! On Tuesday, October 31st at 5:30 p.m., IDeATe and Mechanical Engineering will be co-hosting a Halloween event in the new Engineering makerspace in Hamerschlag Hall. We'll be making a spoopy, laser-cut bat and eating way too much candy. See you there!
---
Activision's Mike Sanders (Senior Visual Director, Art) will be on campus this Thursday, November 2nd at 4:30 p.m. to give a talk and Q&A with IDeATe students in the IDeATe Experimental Fabrication Lab (Hunt Library A5). There will be snacks!
---
Join us for the SCS Product Management Seminar on Thursday, November 2nd at 4:30 p.m. in Rashid Auditorium (GHC 4401) to learn more about product management as a possible career. Jennie Johnson (MCS '08), Director of Product at Niche.com will be addressing questions about the field and what it's like to be a product manager.
---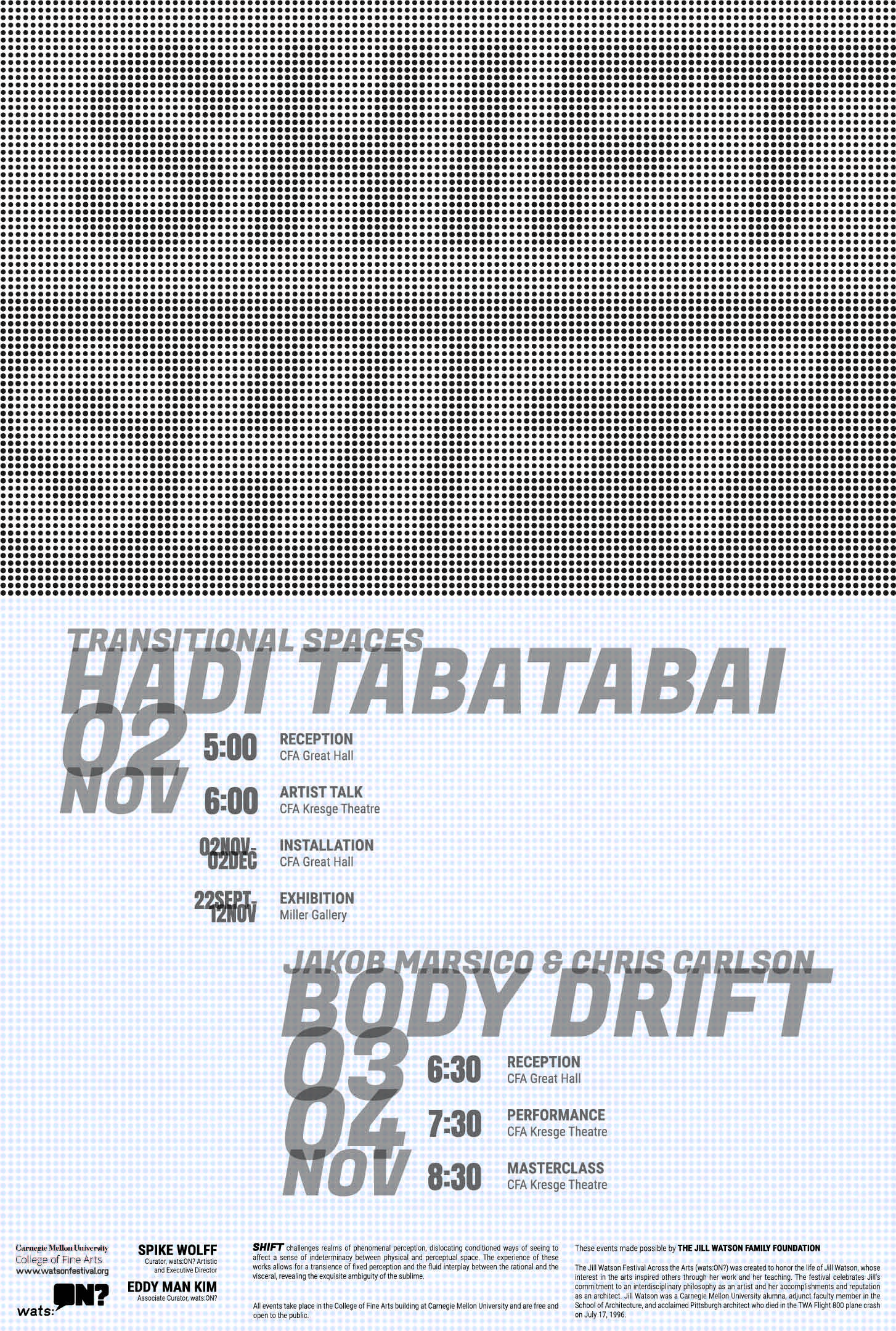 wats:ON, the biennial interdisciplinary event in the College of Fine Arts, will launch later this week. Events include a large-scale installation in the Great Hall featuring artist Hadi Tabatabai, plus a kickoff talk by Tabatabai on Thursday, November 2nd. There will also be immersive audio-visual performances in the Kresge Theatre on Friday, November 3rd and Saturday, November 4th. All events are free and open to the public!
---
Interested in taking 48-528 Responsive Mobile Environments in the Spring? Then you'll want to attend an info session on the course on Monday, November 6th at 4:30 p.m. in IDeATe Studio B (HL 106C). Offered as part of the Physical Computing and Intelligent Environment tracks, this advanced collaborative studio will explore intelligent spaces through speculative methodologies. The info session will introduce the course, topics and structure and give you a chance to find out more about how you'll explore, prototype and speculate on new tools and tech for hybrid spaces.
---
Are you interested in computer graphics, computer history, or video games? Join the Computer Club at Demosplash, its 7th annual computer art and vintage computing festival, running Friday, November 10th, 7:00 - 11:00 p.m. and Saturday, November 11th, 12:00 - 10:00 p.m. on the 4th floor of the Gates Hillman Center. See demos for platforms old and new screened live on original hardware, enjoy tech talks, and play retro games at North America's largest computer graphics demoparty! Learn more at demosplash.org and get your free ticket today.