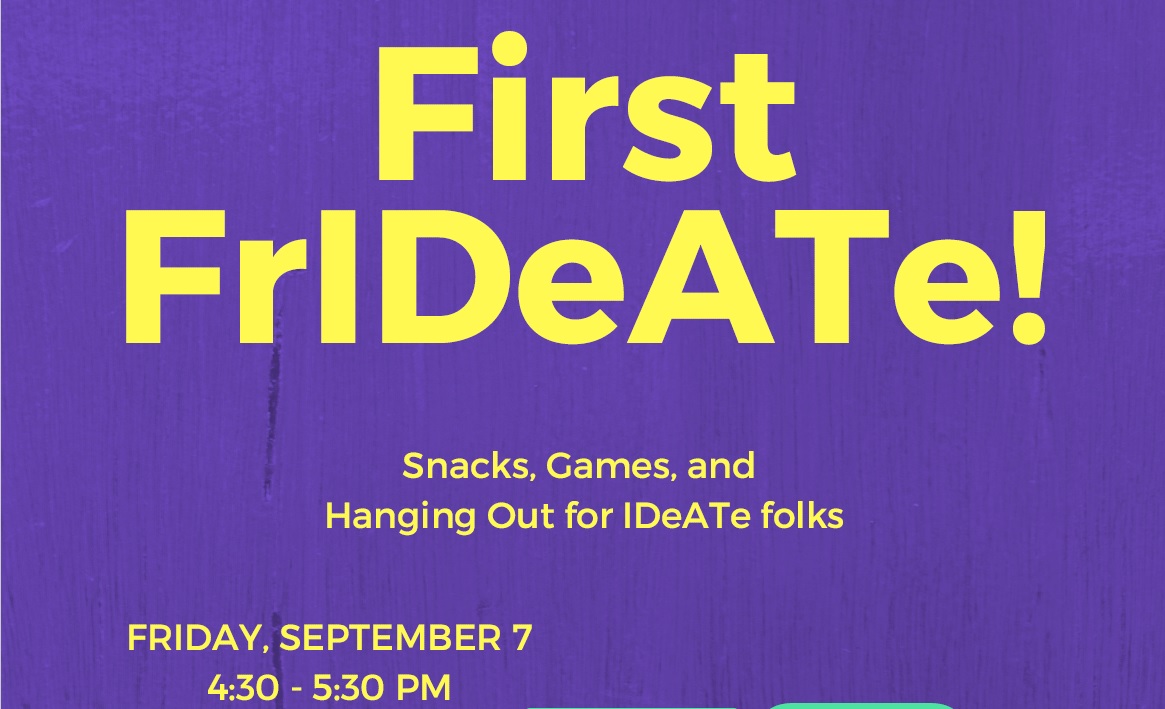 August 31, 2018
First FrIDeATe Event + Swartz Center Opportunities + Therese Devine: Exploring the Medium of Play
One week down...
...and a gloriously long weekend awaits. Coming up is our inaugural First FrIDeATe event, plus some opportunities with the Swartz Center for Entrepreneurship, an Innovation and Entrepreneurship mini in the second half of the semester.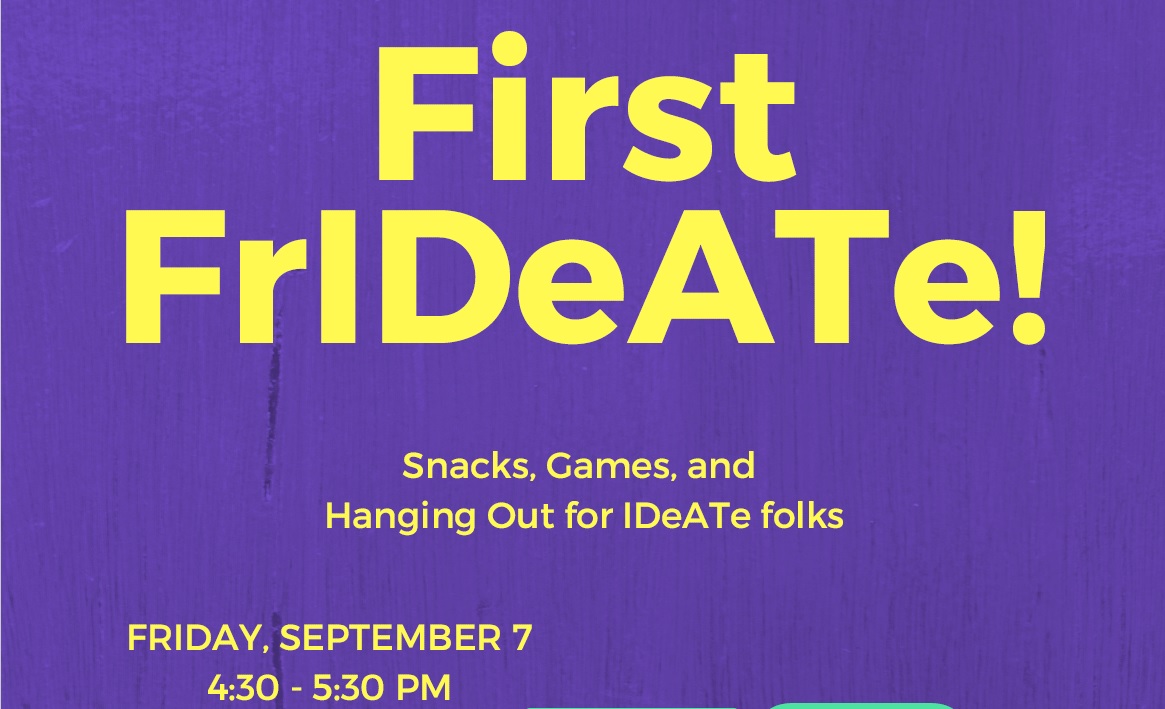 First FrIDeATe Events + IDeATe Student Events Committee
A common request from students and faculty has been to have more social events for IDeATe. So, the first Friday of every month during fall and spring classes, we'll be having First FrIDeATe events. Our inaugural First FrIDeATe will be September 7th, 4:30 p.m. in the Fabrication Lab (Hunt Library A5). We'll have some tasty snacks from Mad Mex and a couple of games to celebrate the start of the academic year. If you're already part of IDeATe or just interested, stop by!
We're also recruiting for the IDeATe Student Events Committee to help plan and promote these and other events. Contact help@ideate.cmu.edu if you're interested in lending a hand!
Swartz Center Seeks Teams for Fall NSF I-Corps Program
The Swartz Center for Entrepreneurship is recruiting teams for its Fall 2018 NSF Innovation Corps (I-Corps) customer discovery training program. Teams will receive access to Project Olympus programs, business mentors, and workshops and guidance in writing proposals for external funding. More details about the program are available on the Swartz Center website.
New Mini-2 Course: Innovation & Entrepreneurial Mindset
Will Kaigler, the entrepreneur-in-residence at the Swartz Center, will be offering a new course during mini-2. 99-246 Innovation & Entrepreneurial Mindset is designed to introduce students to the theory and frameworks used to develop and implement innovative solutions to societal and entrepreneurial problems. 6 units and no prerequisites.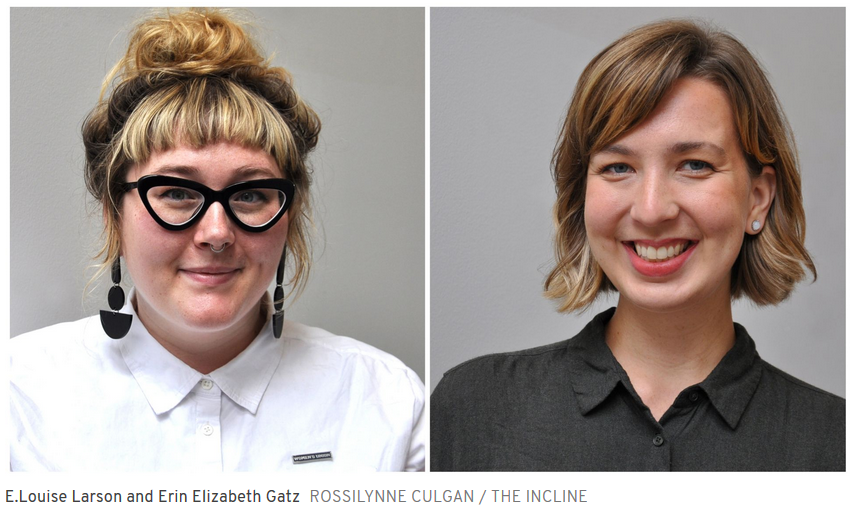 IDeATe Folks Getting Noticed
IDeATe instructor Louise Larson was featured in The Incline as part of their Who's Next series. Larson's work as co-founder of Protoype PGH landed her on the list of people in Pittsburgh changing the landscape of technology in the city. Congratulations to Louise and her Prototype PGH partner, Erin Elizabeth Gatz!