September 14, 2018
Arconic Internship + MakerDate + TQ Live + Animator Peter Burr + HackCMU + Theremin Performance
Animation, Hacking, and Theremins
This week we have some information about an internship opportunity, a talk by animator Peter Burr, how to sign up for HackCMU, and a chance to see some IDeATe faculty in an upcoming Theremin performance
CAS Speaker's Series Presents Peter Burr: Infinite Death Labyrinths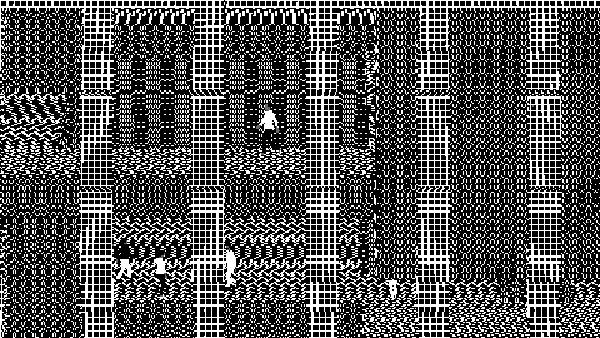 IDeATe students interested in game design and animation will want to attend the CAS Speaker's Series on Thursday, September 20th, 4:30 - 6:30 p.m. in Gregg Hall (Porter 100). Artist Peter Burr will give a lecture that takes a trans-media look at a history of experimental architecture from the etchings of Giovanni Piranesi to the collages of Archigram to the generative dungeons of D&D. Burr is from Brooklyn, NY, and creates images and environments that hover on the boundary between abstraction and figuration. His practice often engages with tools of the video game industry in the form of immersive cinematic artworks. Learn more at cmu.edu/cas.
Media Communications Internship - Arconic Technology Center
Arconic Technology has a Communications/Graphic Arts internship position for next summer and are interested in reviewing the resumes of top students who will graduate with a related degree in May 2020. The intern will join ~30 other interns on our campus, and will be engaged writing, filming, and publishing employee and technology-focused stories about Arconic businesses and innovations for the Arconic Technology Center's intranet, internal company newsletters, and other channels. Interested students can send their resumes and inquiries to Leighton Cooper.
TQ Live!
Tonight at the Warhol, it's TQ Live! a queer evening of dazzling performance, dance, poetry, comedy, resplendent fantasies, music, and more. This fifth annual performance series features artists and performers from the many LGBTQIA communities in the Pittsburgh region and is produced by Scott Andrew, Joseph Hall, and Suzie Silver. For more information, visit warhol.org.
MakerDate 2018
Assemble's MakerDate 2018 is tonight! MakerDate is a one-of-a-kind event, pairing skilled creators with people who want to learn something new. Attendees are able to bid on "dates" with craft makers, designers, technologists and innovators, who will work with the winning bidders to make a piece of art, a personalized piece of technology, or practice a new skill. To learn more and to buy tickets, visit assemblepgh.org.
HackCMU 2018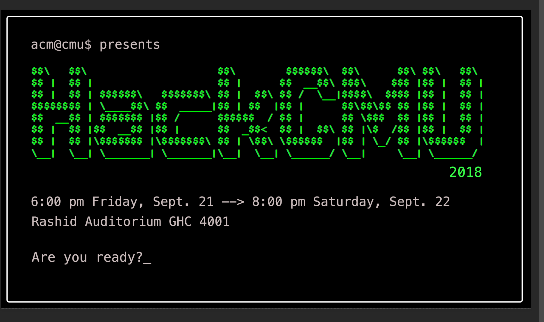 Hosted by ACM@CMU, HackCMU is Carnegie Mellon University's official beginner hackathon. This year's event will run from 6:00 p.m. on Friday, September 21st to 8:00 p.m. on Saturday, September 22nd in Rashid Auditorium (GHC 4001). We've got the food, prizes, hack space, and mentors for the perfect creative environment. Bring your peers together for 24+ hours to transform your crazy idea into something amazing that you can show off to your friends, judges, and our corporate sponsors. This is the perfect introduction to the world of hackathons. If you're a veteran hacker, come out to mentor some underclassmen! Share your knowledge while you eat free food and add company swag to your collection. Register as an individual, as a team, or as a mentor. Also, check us out at our facebook event! You do not need to have a team to register, we will be hosting a mixer before the hack to match up individual hackers!
Theremin Master Eric Ross and the ERA Ensemble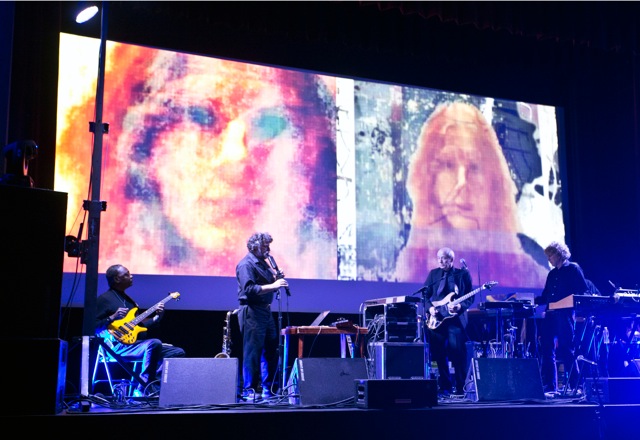 School of Computer Science/IDeATe faculty Roger Dannenberg and School of Music faculty Ben Opie will join visiting performer Eric Ross for a special performance on Friday, September 28th at 7:30 p.m. in Kresge Theatre (CFA). Ross performs on guitar, piano, synthesizer, and is a Master of the Theremin, one of the first electronic instruments. His compositions include elements of jazz, classic, serial, electronic, and avant garde. Projected during the performance are the videos of Mary Ross, and are organized, arranged, and edited to his music. In an hour-long performance, the Rosses will present their most recent work, the Boulevard d'Reconstructie (Op. 54).
This event is free and does not require tickets. For more information, visit facebook.com/CMUIDeATe.