February 19, 2019
FrIDeATe with Jeff Kunins, VP Alexa Entertainment + PGH WinterHack + Animation Opportunities with EdLab and NREC
FrIDeATe with Jeff Kunins, VP of Alexa Entertainment, Amazon
Our next FrIDeATe will be Friday, March 1st at 4:30 p.m. in the IDeATe Fabrication Lab (HL A5) and we will have a special guest! Jeff Kunins, VP of Alexa Entertainment at Amazon, will be joining us via Skype to chat with students about the transition from being an interdisciplinary student to an interdisciplinary professional. If you have specific questions that you want to make sure are discussed, please submit them here.
Event info is also available at facebook.com/CMUIDeATe.
About our guest: Jeff Kunins is Vice President of Alexa Entertainment at Amazon, leading the music, video and spoken word categories globally for Alexa across a rapidly growing array of Amazon and third party content and device partners. He joined Amazon in 2014 as Vice President of Kindle, continuing to invent on behalf of readers and authors around the world and helping them read more and get more out of reading every day on all their devices. For the past 25 years, Jeff has helped invent and deliver products and services used by hundreds of millions of customers, including roles as GM of Product and Design at Skype, GM of Messenger and Social for Windows, and VP of Product for cloud speech services pioneer Tellme Networks (acquired by Microsoft in 2007). Jeff is a proud alumni of Carnegie Mellon University, where he studied Information & Decision Systems and Music Composition.
PGH WinterHack This Weekend!
HackPGH will be hosting a hacker and maker event, the PGH WinterHack, on February 23rd. The event will take place at the space at 1936 Fifth Avenue in the Uptown district of Pittsburgh. It will be a great opportunity to meet other hackers and makers, promote your projects and HackPGH, and celebrate the late winter season! The event will feature a musical Tesla coil, woodworking and CNC, laser cutting, 3D printing, crafts, and more! We would also love help with setting up, tearing town, and safety spotting. Please email events@hackpittsburgh.org if you would like to assist with these tasks.
Motion Graphics and Multimedia Internship
EdLab is a research, design, and development unit at Teachers College, Columbia University. They are currently searching for a Motion Graphics and Multimedia intern to work with a team of designers and producers to enhance educational opportunities. For more information and to apply, visit edlab.tc.columbia.edu.
3D Animation Specialist
The National Robotics Engineering Center (NREC), part of CMU's Robotics Institute is seeking a talented and creative 3D animation specialist to develop detailed concept visualizations with the technical team that convey novel robotic solutions to customers. The ideal candidate would have 2+ years' experience in 3D animation, modelling, or equivalent field, be proficient with 3D Studio max and V-Ray rending tools, be proficient with Adobe suite (Photoshop, Premier, etc), have experience creating and texture mapping custom models, have experience rigging models for animation, have previous experience in concept generation and/or modelling, have a general understanding of mechanisms and vehicle motion and demonstrable ability to visualize both. For more information, contact jobs@nrec.ri.cmu.edu.
Libraries Speaker Series: Craig Baldwin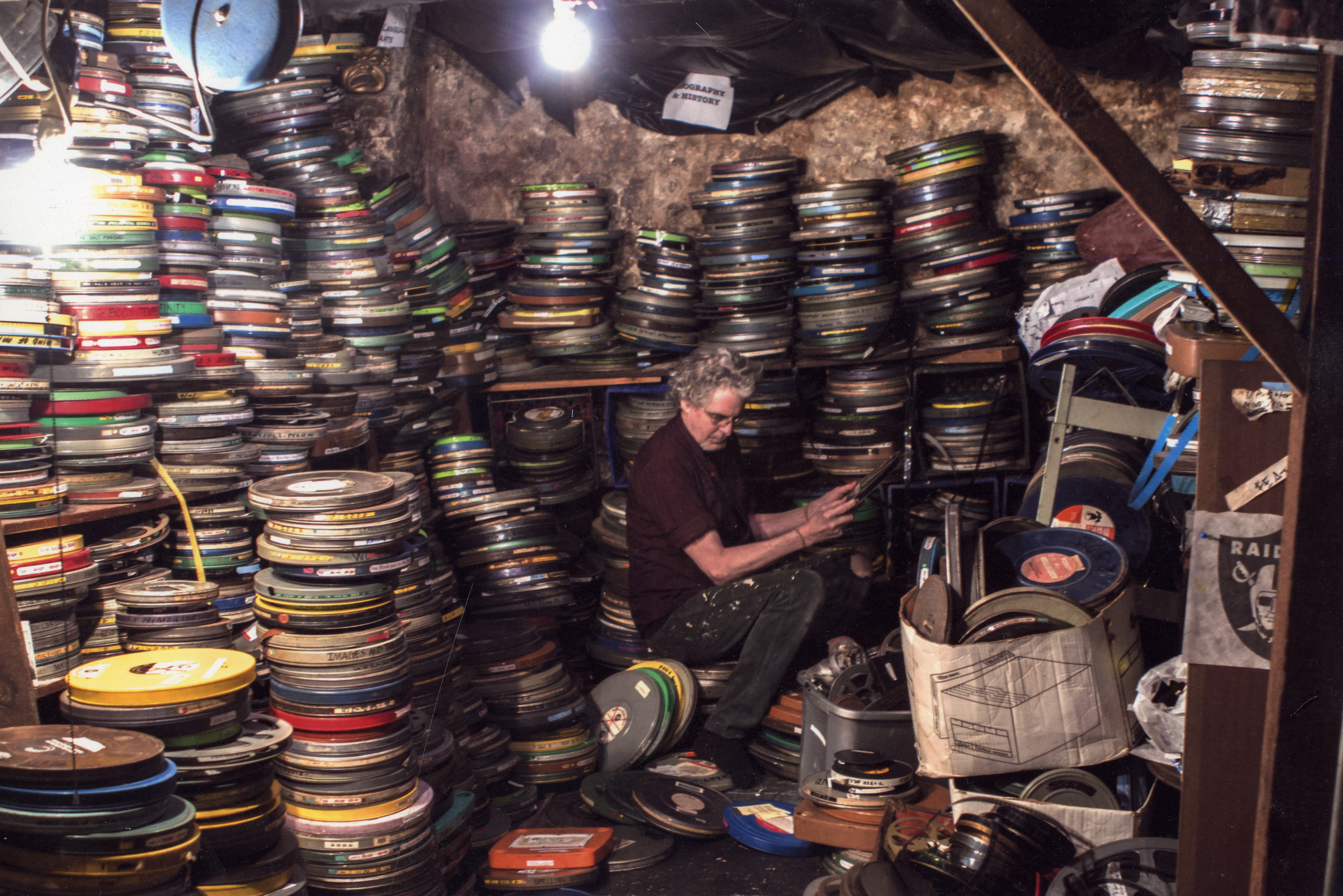 Filmmaker, artist, and curator Craig Baldwin will visit Hunt Library on Thursday, February 28th, 7:00 - 9:00 p.m., in IDeATe Studio A. Baldwin's creative interests involve the repurposing and remixing of found imagery. In his films, he reassembles footage from educational, industrial and other cinema sources to create genre defying alternative histories with manic visual rhythms. In his Orphan Morphin' presentation, he "surfs the wave of obsolescence" using spoken word, graphics and motion picture clips to advocate for the radical re-working of marginalized film material in the forms of collage, compilation-doc and speculative fiction. For more information and to register, please visit cmu.libcal.com.
SURG/SURF Fellowships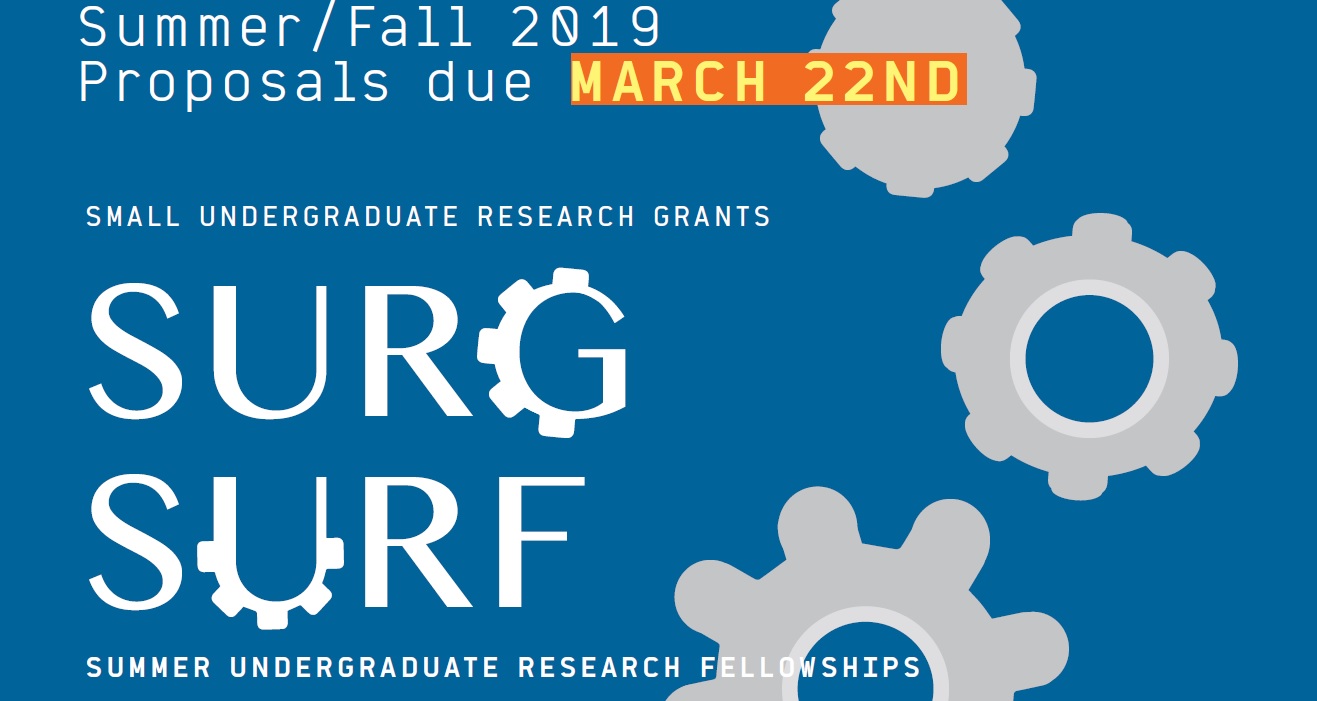 You have rad ideas, you just need some funds to make it happen. You should apply for SURG or SURF!
Summer Undergraduate Research Fellowships (SURF) are open to ALL undergraduates interested in any form of research. Awards are $3500 for eight to ten weeks of full-time summer research on campus in any field of study. Small Undergraduate Research Grants (SURG) are open to ALL undergraduates in any discipline, freshmen-seniors. Grants are available of up to $500 for single entries and up to $1,000 for group entries to cover such things as the costs of supplies and materials, time on laboratory equipment, or travel to another city for data.
If you're interested in learning more, visit cmu.edu/uro or attend the upcoming SURG/SURF Application Workshops, February 24th, 5:00 - 6:00 p.m. in GHC 4211.
Anderson Ranch Arts Center - Summer Workshop Scholarships and Internships
Anderson Ranch is dedicated to offering opportunities to promising artists and increasing access to our programs for a diverse group of participants. They have scholarships available for their summer workshops and internship opportunities in areas like ceramics, digital fabrication, and development. For more information, visit andersonranch.org.
Call for submissions: 2019 New Media Caucus
In September 2019, the University of Michigan Penny W. Stamps School of Art & Design will host the New Media Caucus 2019 symposium and exhibition, Border Control. The New Media Caucus seeks to bring together artists and scholars to critically engage relevant topics. They are seeking submissions, due February 28th, for artwork and/or symposium presentations. To submit your proposal, visit bordercontrol.newmediacaucus.org.
Tough Art Residency Program
The Children's Museum of Pittsburgh announces a request for proposals for its annual Tough Art Residency Program. The residency invites artists to work in the museum to develop and create artworks that will be exhibited fall/winter 2019. Applications are due March 31, 2019. Questions can be directed to submissions@pittsburghkids.org.
Allen Chi Gaming Scholarship
The 2019 Allen Chi Gaming Scholarship will award 25 scholarships in amounts ranging from $1000 to $5000 to students studying toward a career in gaming. Information and the online application is available at allenchi.org. Deadline to apply is April 30th, 2019.