March 21, 2019
Los Angeles Times Internship + SCS Distinguished Lectures + Exploded Ensemble Concert
Today and Monday! SCS Distinguished Lectures: Alvy Ray Smith and Alison Gopnik
Today, March 22nd, at 4:30 p.m. in Rashid Auditorium (GHC 4401), Alvy Ray Smith will deliver an SCS Distinguished Lecture, Digital Light: A Biography of the Pixel. Smith co-founded the Computer Division of Lucasfilm and Pixar.
On Monday, March 25th, at 4:30 p.m. in Rashid Auditorium, Alison Gopnik will deliver an SCS Distinguished Lecture: What 4 year olds can do and AI can't (yet). Gopnik is a professor at University of California at Berkeley and one of the founders of the field of "theory of mind." Her published works include the books The Scientist in the Crib and The Gardener and the Carpenter.
Exploded Ensemble Concert in the Media Lab on Saturday!
Exploded Ensemble, the School of Music/IDeATe's resident band of sonic wilds, will perform in the IDeATe Media Lab (Hunt Library A10A in the basement) this Saturday, March 23rd at 4 p.m. From the Facebook event: "Electro-acoustic reimaginings of songs from the areas of proto-punk, punk, post-punk, quasi-punk, not-punk-at-all and other sub-punk territories. Featuring semi-recognizable jams from Bikini Kill, Liquid Liquid, Swans, Shitkid, Sonic Youth, LCD Soundsystem and more. All music will be severely weirdly distorted in ways that hardly make sense or your money back. Also it's free."
Internship: Los Angeles Times
Big thanks to School of Art/IDeATe alum Swetha Kannan for alerting us to this great internship opportunity at the Los Angeles Times! They are looking for Creative Technologists to develop proof-of-concept prototypes for their future products. Find more information and apply at latimes.com.
Johannes DeYoung Exhibition at the National Taiwan Museum of Fine Arts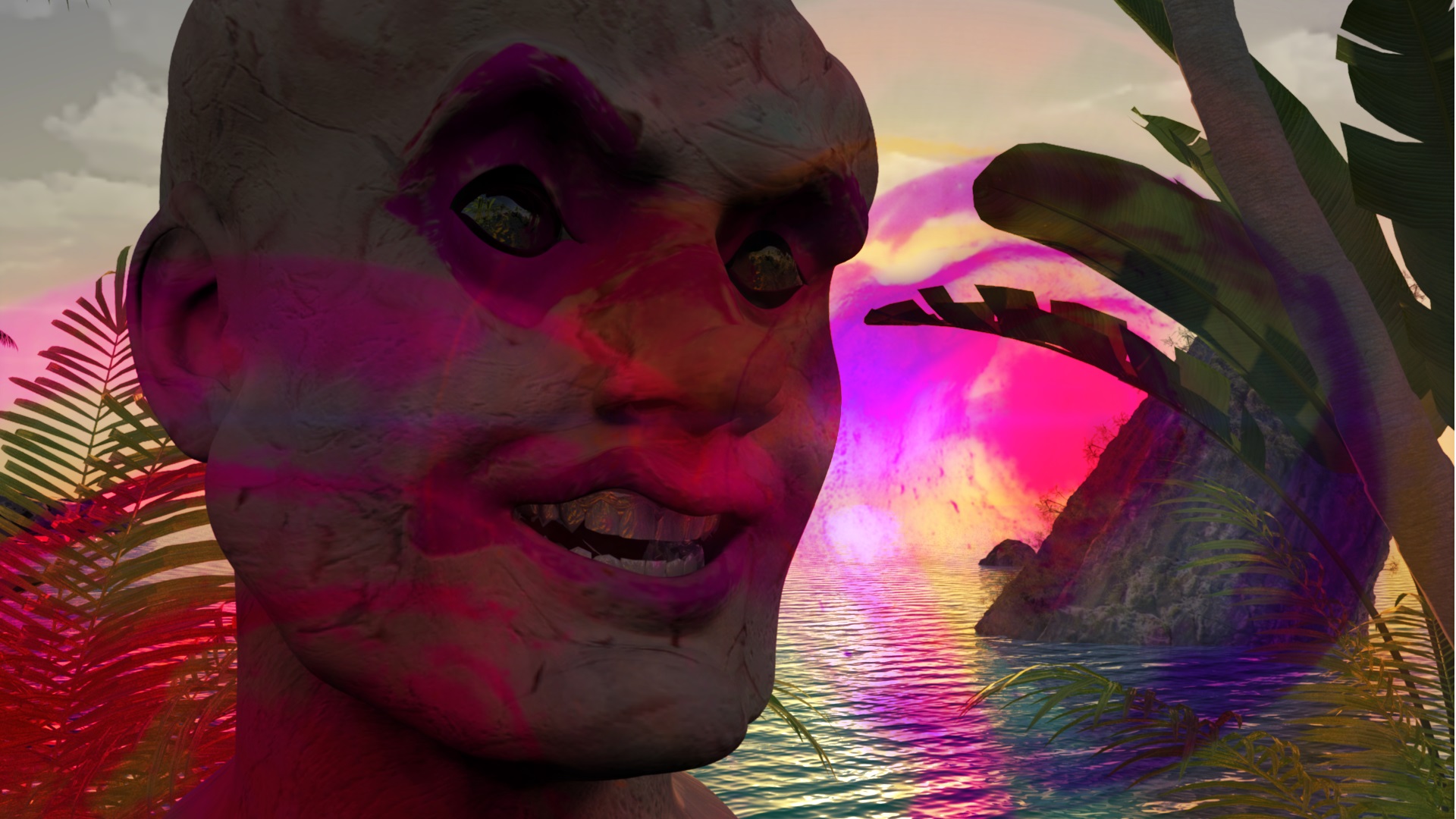 School of Art/IDeATe faculty member Johannes DeYoung is currently participating in an exhibition at the National Taiwan Museum of Fine Arts. The exhibit, Immortal on Screen, explores anxieties of transformation and self-preservation in an epoch of rapid cultural and technological change. As increased virtualization of society erodes civic trust about what constitutes reality, artists in this exhibition question contemporary conditions of voyeuristic existence, scenarios of display, disappearance and virtual immortality, with artworks that look into debates and lamentations with self-presentation in cyber space. Pictured above is a still from DeYoung's contribution. More information is available at ntmofa.gov.tw.
Make It with Alisha Wormsley at Assemble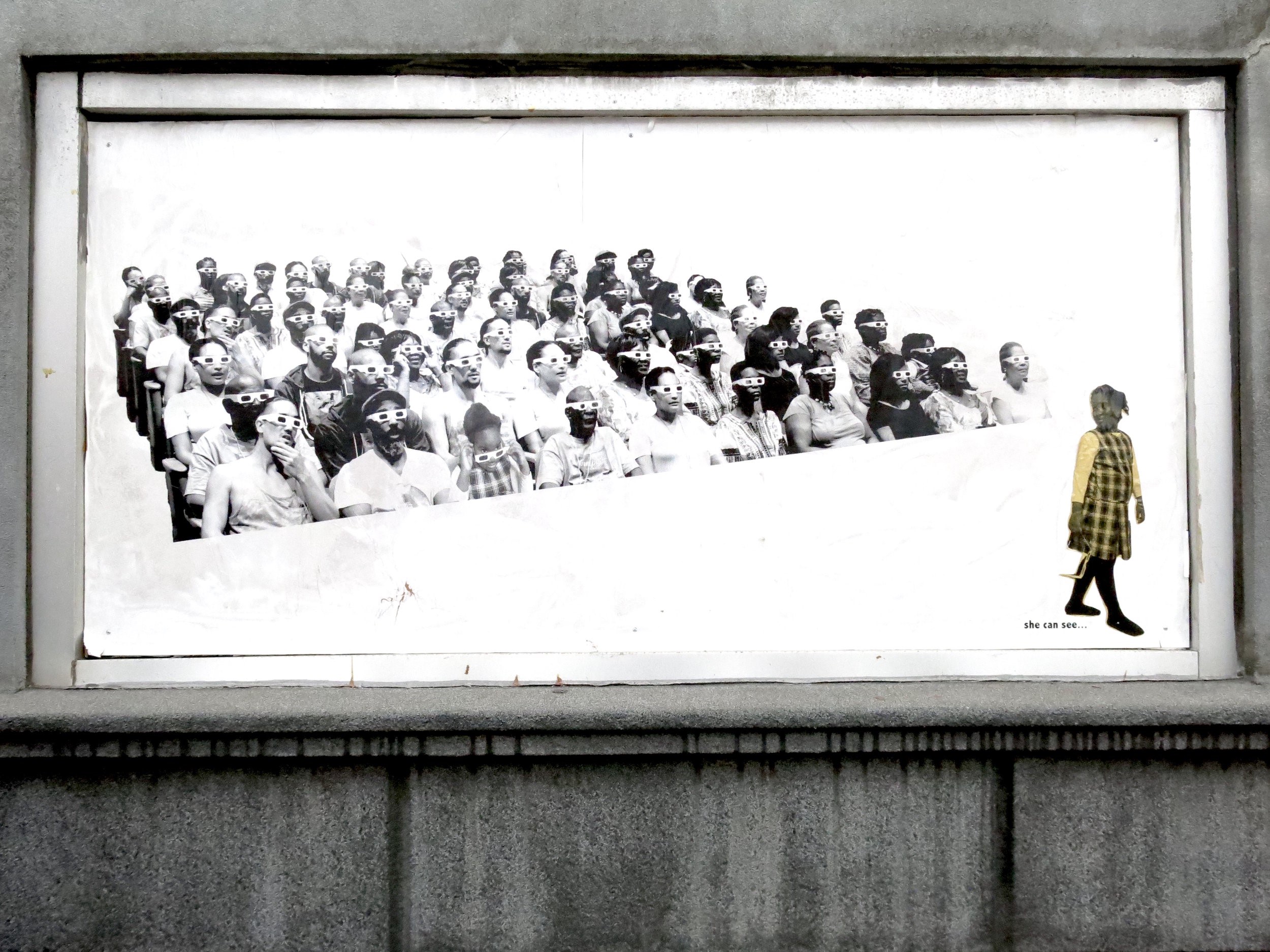 On Friday, March 29th at 7:00 p.m., Assemble will host Make It with Alisha Wormsley. At this intimate evening fundraiser, attendees will learn about the artist's process, artmaking, and more to create World Building collages and animate them into smartphone films. More information and tickets are available here.
Image credit: Alisha Wormsley
Post-Graduate Scholarship Info Sessions
The Fellowships and Scholarships Office is hosting info session on March 25th, 26th, and 27th for prestigious post-graduate scholarships such as Fulbright, Schwarzman, Gates Cambridge, and more! The sessions are targeted to current juniors, graduating seniors, alumni, and graduate students. More information is available at cmu.edu/fso.
Business Hackathon for Undergraduate Students
No coding experience is required! The Undergraduate Business Administration Program is hosting a business hackathon with Joget, Inc. on March 29-30. Student teams will compete to design and build a business application with Joget's "No-code/Low-code" open-source workflow platform. This platform is an easy-to-use drag-and-drop way of coding that requires no computer programming experience. All undergraduate students are welcome to compete in this event. Team prizes: $1000 for first-place team, $500 for second place, and $250 for third place. The application deadline is Monday, March 25. For more details and to apply, visit tepper.cmu.edu.
Tough Art Residency Program
The Children's Museum of Pittsburgh announces a request for proposals for its annual Tough Art Residency Program. (Hint! IDeATe instructor R. Zacharias is a graduate of the program and would be happy to answer any questions that you have about it!) The residency invites artists to work in the museum to develop and create artworks that will be exhibited fall/winter 2019. Applications are due March 31, 2019. Questions can be directed to submissions@pittsburghkids.org.
Allen Chi Gaming Scholarship
The 2019 Allen Chi Gaming Scholarship will award 25 scholarships in amounts ranging from $1000 to $5000 to students studying toward a career in gaming. Information and the online application is available at allenchi.org. Deadline to apply is April 30th, 2019.