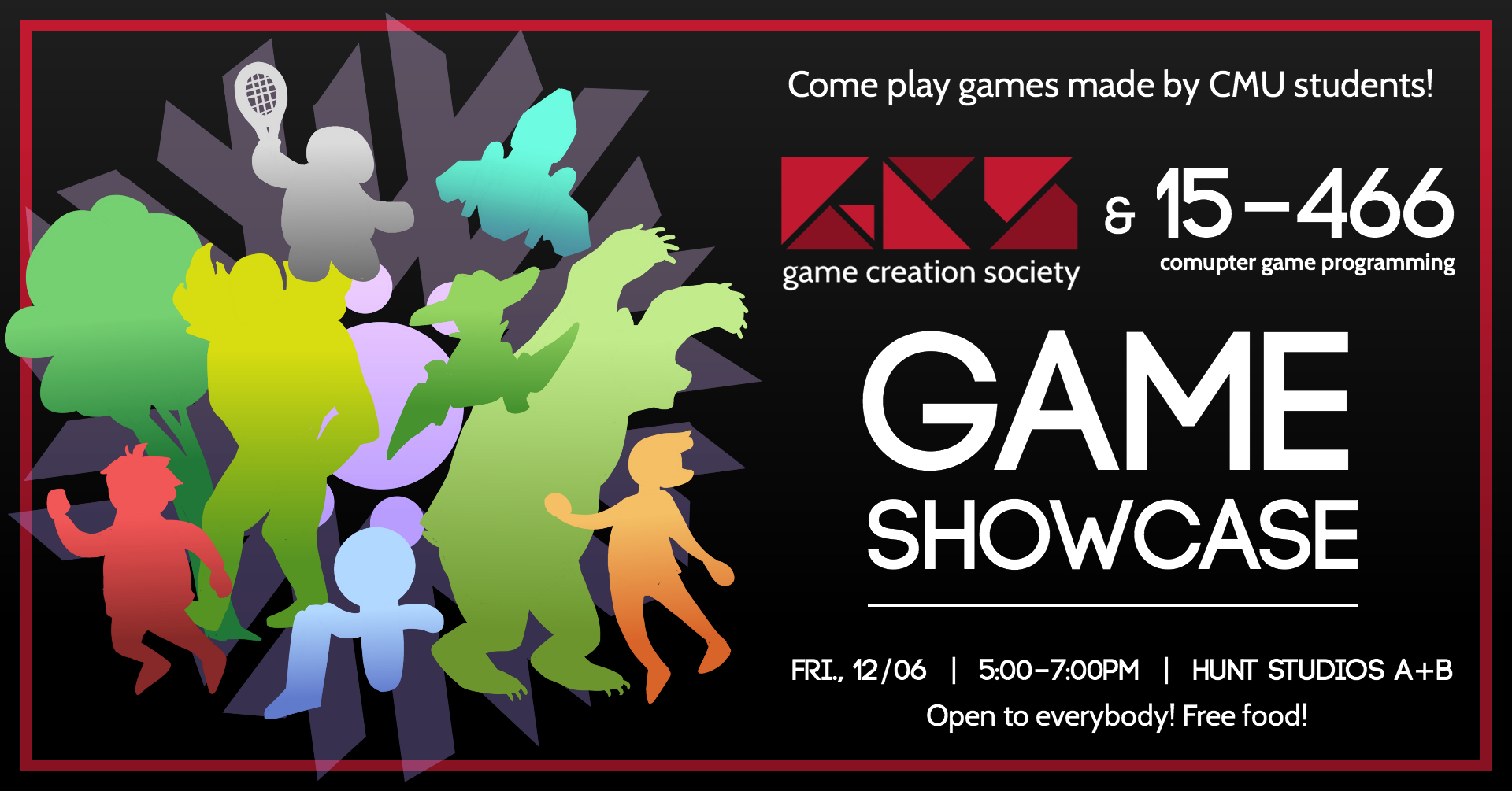 November 27, 2019
FrIDeATe + Student Game Showcase
FrIDeATe + Student Game Showcase
Somehow, the end of the semester is upon us? Seems fake. Nonetheless, all of the fun events will be popping up. Be sure to join us next Friday, December 6th at 4:30 p.m. in the IDeATe Fabrication Lab for FrIDeATe. Will there be an appropriate number of burritos? Unsure. Will there be some special IDeATe swag? Yes. Once you've consumed an alarming amount of chips and dip at FrIDeATe, head upstairs to IDeATe Studios A & B. From 5:00-7:00 p.m., students in the Game Creation Society and 15-466 Computer Game Programming will be showcasing the games that they have created.
Spring 2020 IDeATe Courses
Because they were added to the schedule a little late, make sure you check out two new courses that IDeATe will be offering this spring: 99-362 IDeATe: Intelligent Learning Spaces and 99-363 (mini course) IDeATe: Spatial Storytelling and GIS.
MIT Reality Hack
MIT Reality Hack is a 5-day event held every January that comprises of thought leaders, brand mentors and creators, participants, students, and technology lovers to come together and attend tech workshops, talks, discussions, fireside chats, collaborations, hacking, and more. Participants of various backgrounds and all skill levels attend from all over the world. The deadline to apply is December 13th!
Immersive Projects Wanted for Tribeca Film Festival
Submit your VR/AR projects for the 19th Annual Tribeca Film Festival immersive category! Submissions will be considered for the Tribeca Stroyscapes competition section, the Virtual Arcade, and Cinema360. Project creators will also be considered for the New Online Works Creators Market, a first-of-its-kind, daylong, private industry market that brings together leading online and immersive storytellers to pitch new projects to a wide range of industry, including distributors, agencies, brands, and more. The final deadline for submissions is December 2nd! Visit the rules and regulations for more details about submissions requirements.
IDeATe Equipment Training
IDeATe equipment-specific training is still available on Wednesdays at 4:30 in the IDeATe Fabrication Lab (HL A5). This 15-minute training grants laser cutting access to students who have completed all other requirements (relevant course or training, fire extinguisher training, online course in laser cutter safety). Get trained. Achieve lasers!
AlphaLab Gear 2020
AlphaLab Gear is a nationally-ranked hardware accelerator in Pittsburgh, PA. They guide early-stage physical product companies through a 30-week program that takes companies from an initial idea or prototype, through engaging early customers, to fulfilling demand by manufacturing at scale. Find out more and apply by 11:59pm on January 26, 2020 at alphalabgear.org.