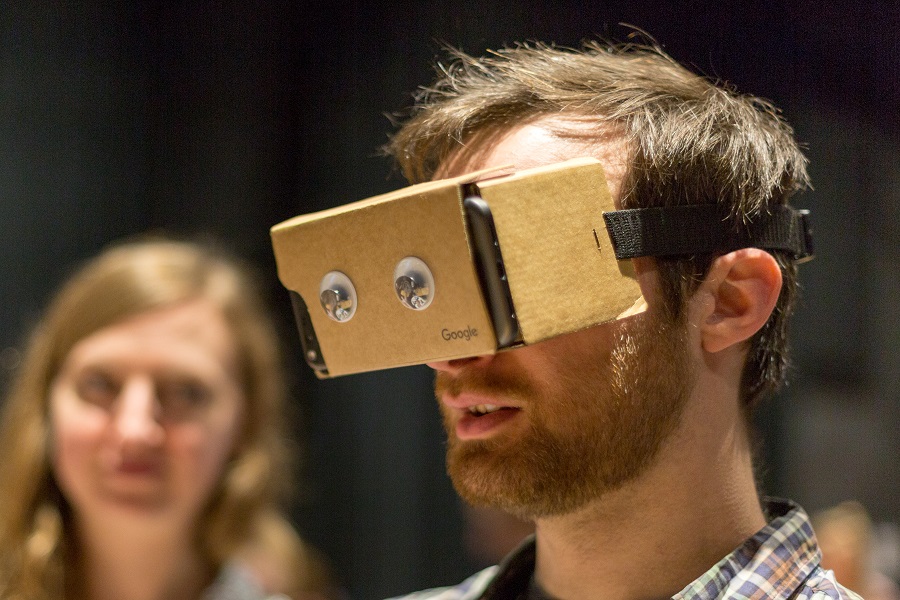 May 01, 2020
GCS Release Showcase + Share Your Course Projects
Happy Last Day of Classes!
Well, this brings brand new meaning to the word "bittersweet," doesn't it? We should be eating burritos and harrassing you to get your projects out of Phys Comp. But things didn't work out that way.
We miss you so much but we are just so proud of how you have stood strong in the face of this crisis and supported each other. Congratulations on all that you have achieved and overcome this year. We will see you again.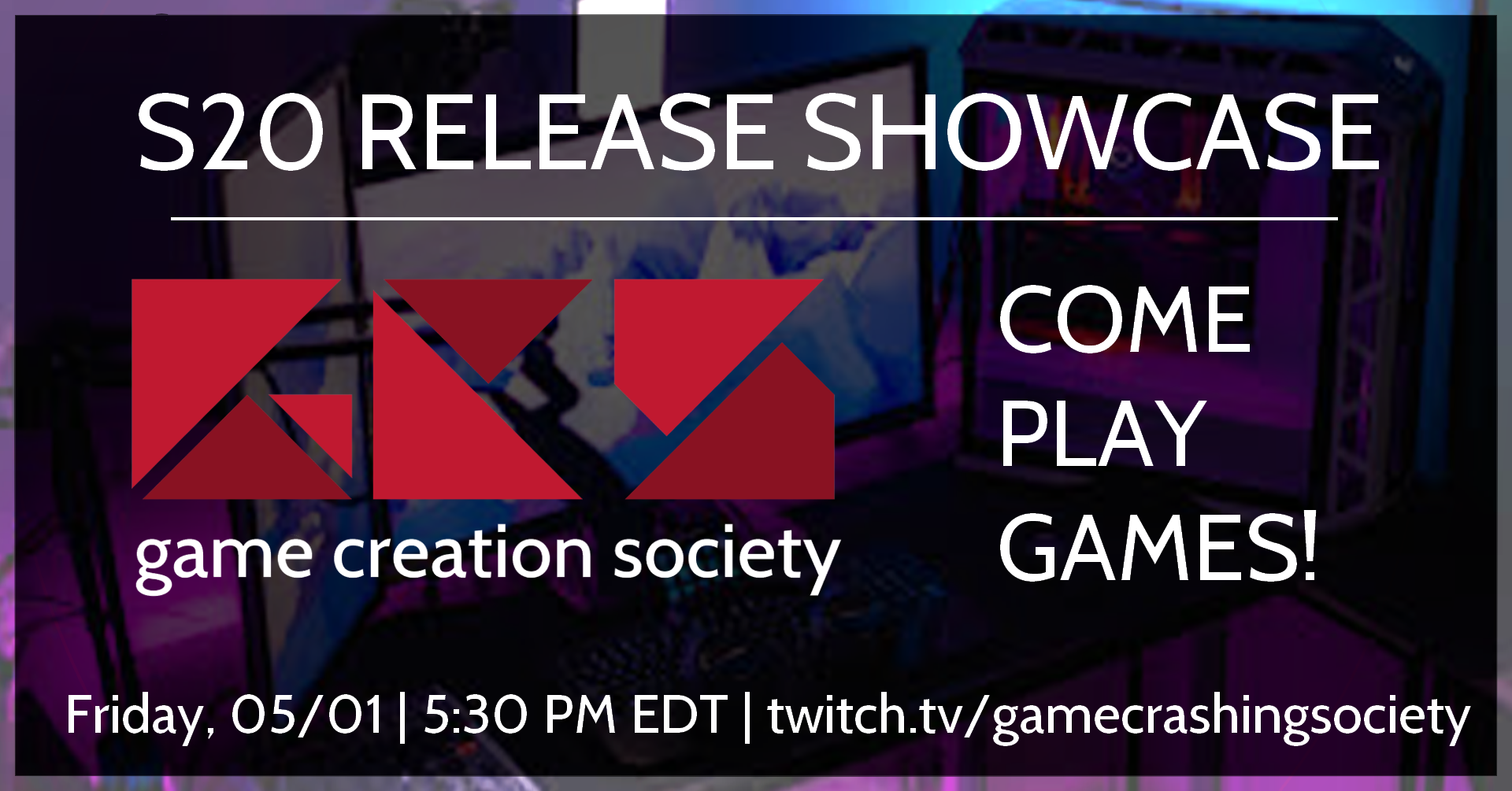 GCS Release Showcase
Come one, come all this Friday, May 1 at 5:30 PM EDT to check out the video games that Game Creation Society (and associated StuCo) members have been working on all of the Spring 2020 semester! This event is open to everyone. Join the GCS Discord to play along and voice your feedback at http://bit.ly/GCSDiscord. If you just wanna view the awesomeness, you can join the Twitch stream to view the games at https://www.twitch.tv/gamecrashingsociety. Hope to see you there!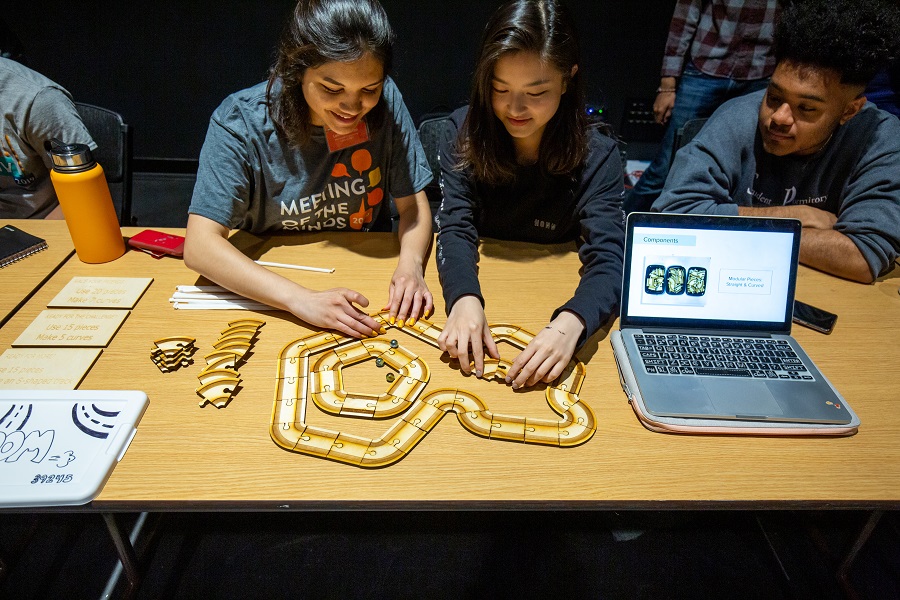 Feature Your Spring Projects on ideate.cmu.edu
We weren't able to have our usual showcase space at the Meeting of the Minds symposium, but we would still love to get a glimpse of the work that you did this semester. So, we'll be showcasing images and information about projects on ideate.cmu.edu. If you would like to participate, give us the details on this form.
Feel like your spring project didn't turn out quite how it should because of *guestures* all this? We'd also be happy to feature work that you've done previously. Just let us know.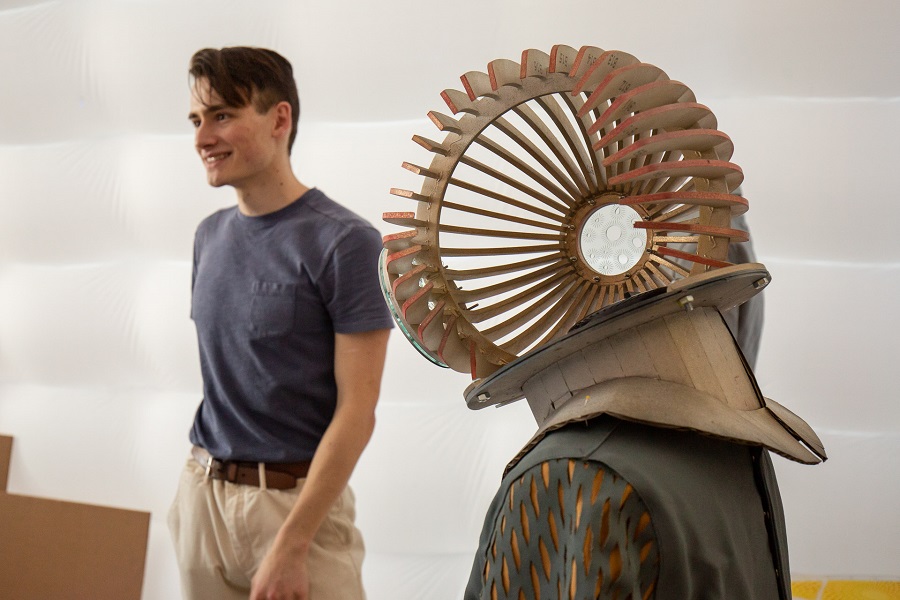 "Our teacher has been working tirelessly..."
For her second article on documentation practices, Professional Writing senior and IDeATe reporter Kate Reilly spoke with some of her fellow students to learn about their experiences pivoting to remote learning during the coronavirus pandemic. They describe everything from time zone frustrations for project work to heroic efforts from faculty. Read more at ideate.cmu.edu.
IDeATe Teaching Assistants
IDeATe courses often benefit from the presence of a teaching assistant and if you're interested in helping your fellow students, we'd like for you to let us know! Information and applications for TAships is available on resources.ideate.cmu.edu.
IDeATe Student Directory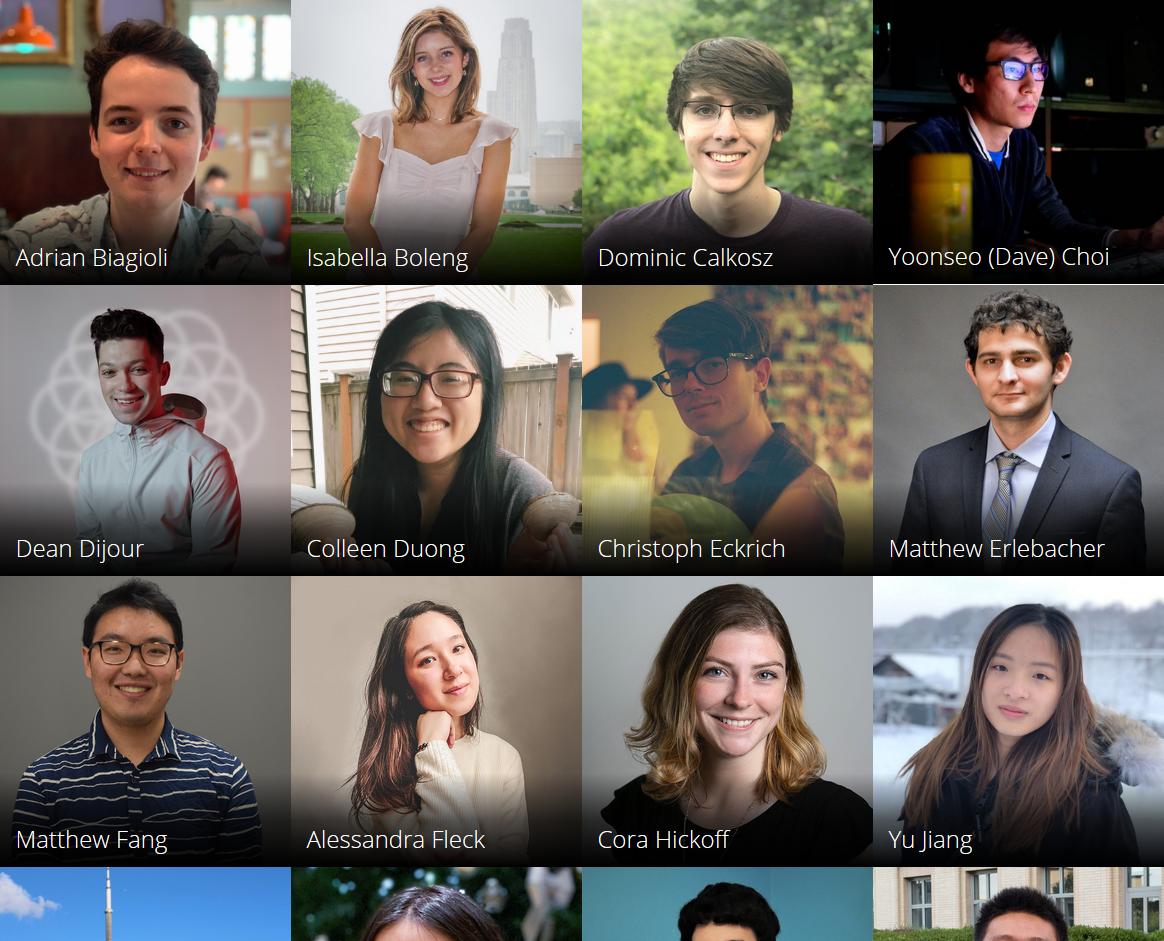 Last year, the IDeATe Design for Learning students proposed a great idea: a student directory on ideate.cmu.edu. IDeATe students are from all over the university, take many different types of classes, and all pretty proud of the fact that they're doing such interesting work at Carnegie Mellon. It would be great to be able to recognize each other and show others that this is part of their student experience. We're happy to announce that the directory is now live and has profiles and contact information for the students who have opted to contribute to it. Take a look and let us know at help@ideate.cmu.edu if you'd like to be included.
COVID-19 Measures
Read the latest on IDeATe Operations during COVID-19 safety measures on resources.ideate.cmu.edu.