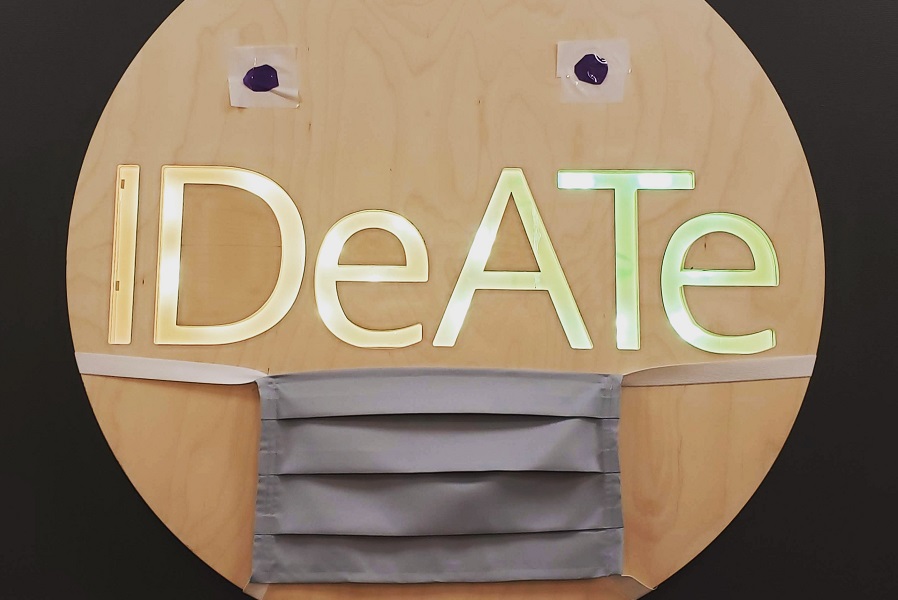 February 04, 2021
Spring IDeATe Courses Still Available
IDeATe Courses Still Available!
The first week of classes is almost behind us! But maybe you still have some loose ends with your schedule. There are some IDeATe classes that still have seats available! If you have questions about any of those listed below, email help@ideate.cmu.edu.
Full Semester and Mini Courses:
16-480/53-399 IDeATe Creative Robotics // 49-300 Integrated Product Conceptualization // 62-478 A3/A4 IDeATe: digiTOOL // 76-374 Mediated Narrative // 99-361 D IDeATe Portal: Learning About Learning // 99-362 IDeATe: Intelligent Learning Spaces // 99-363 A3 IDeATe: Spatial Storytelling
Micro Courses (and their meeting dates):
99-353 A3/B3 IDeATe CAD and Laser Cutting - A3 Meeting Dates: Feb 27, Mar 6, Mar 13/B3 Meeting Dates: Feb 7, Feb 14, Feb 21 // 99-355 A3/B3 IDeATe Introduction to Arduino - A3 Meeting Dates: Feb 12, Feb 19, Feb 26/B3 Meeting Dates: Feb 28, Mar 7, Mar 14 // 99-357 A3/B3 IDeATe Pragmatic Photography - A3 Meeting Dates: Feb 14, Feb 21/B3 Meeting Dates: Feb 27, Mar 6 // 99-359 B3 IDeATe 3D Modeling and 3D Printing - B3 Meeting Dates: Feb 6, Feb 13, Feb 20

Also: space is available in the School of Architecture course 48-336 Architecture and Resistance. Questions about that course can go to sanklesa@andrew.cmu.edu.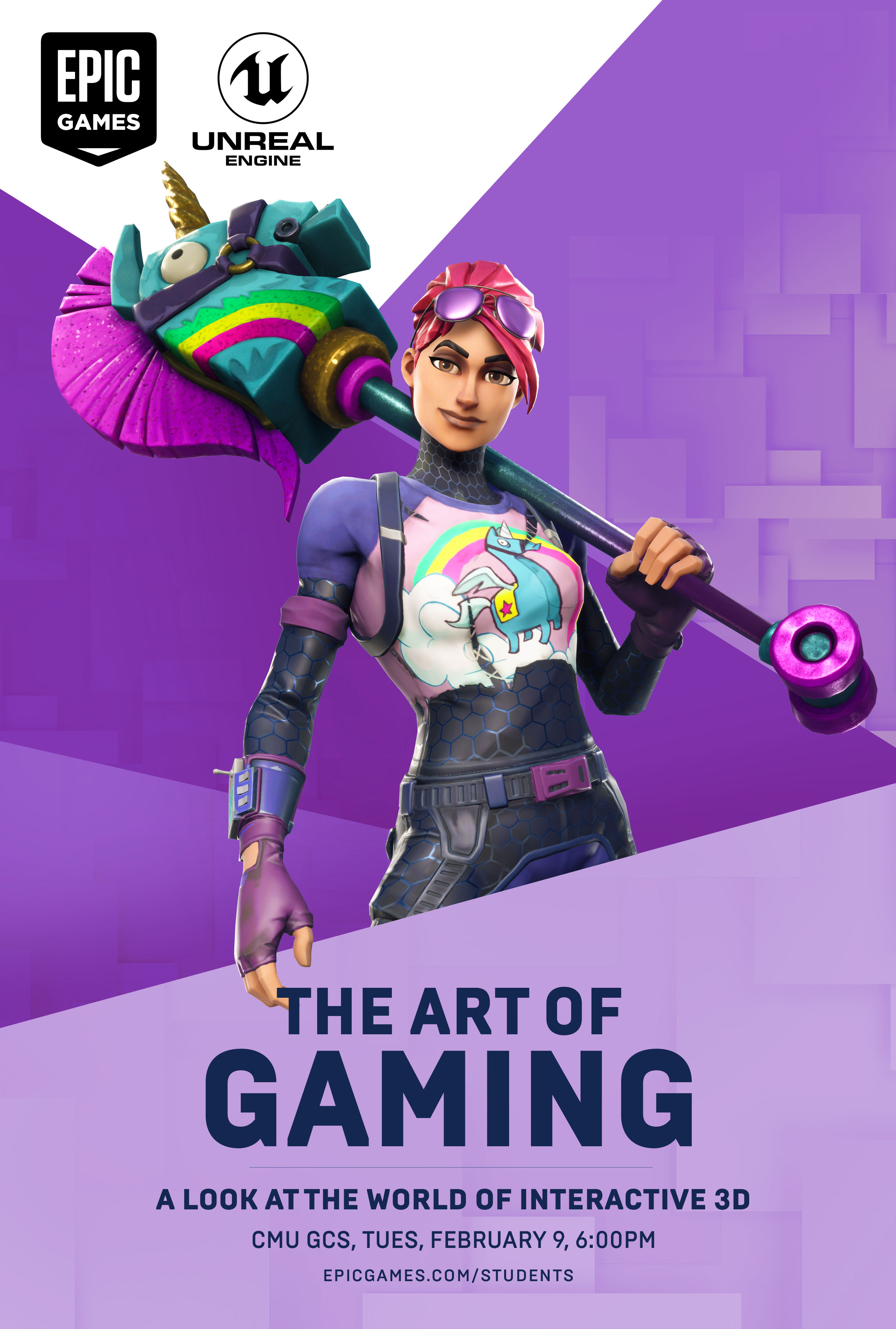 Info Sessions with Epic Games and Game Creation Society
Epic Games will be hosting an information session with the Game Creation Society on February 9 at 6 pm EST. Pete Hayes, the Art Lead of Fortnite, will be presenting. In addition, the university team of Epic Games will also talk about their internship opportunities in programming, art roles, and more. RSVP and the Zoom link will be sent to you on the day of the event.
Later, on February 12 at 6 pm EST, the Game Creation Society will be holding an info session for anyone interested in becoming a member. The meeting is entirely non-committal and just for getting information and gauging interest in the club. Join GCS' discord or mailing list to learn more.
Survey for IDeATe Students from an IDeATe Alum!
Sarika Bajaj is an IDeATe alum and has a start-up called Refiberd. They are working on research to quantify U.S. textile waste and textile disposal/donation habits and they want your input! Take about 10-15 minutes to help them by completing their survey. (Note: it is best to take the survey at your place of residence.)
VR Developers and 3D Artists/Modelers Wanted for Student Start-Up
No company in the golf industry is currently taking advantage of virtual reality technology. This is why we want to create an unmatched virtual reality experience for golfers to "walk" and "practice" on championship golf courses that will result in their greater success and improvement. This is an opportunity to disrupt the current way golfers study the course, which is crucial especially in competitive play. We have gotten great traction after speaking with a few companies in the industry, and now I am looking for a team consisting of VR developers and 3D artists to help me create an initial proof of concept. Whether it be freelance work or you are interested in being part of a startup, please reach out to me at nsusanto@andrew.cmu.edu. No golfing experience or knowledge is required!
Hedy Lamarr Student Award
DEG: The Digital Entertainment Group is pleased to announce the fifth year of an annual student award of $10,000, the "Hedy Lamarr Achievement Award for Emerging Leaders in Entertainment Technology," which recognizes female college students in their Junior Year who have shown exceptional promise in the fields of entertainment and technology. Apply by February 19 for the opportunity to further your interest and excellence in your chosen area of study. Questions can go to Bekah Sturm.
Animation First Film Festival
FIAF (French Institute Alliance Francaise) will be holding the fourth edition of Animation First, a unique Festival dedicated to French Animation, from February 5 to February 15. For the first time, Animation First will be entirely online and accessible to everyone in the US. The entire 11-day program is accessible for only $20 and the talks are free to attend. The Festival will present more than55 US premieres of feature and short movies, online talks and workshops with acclaimed professionals and artists, as well as a US and French student short film competition. View the trailer, access the full program, and buy your pass at fiaf.org.