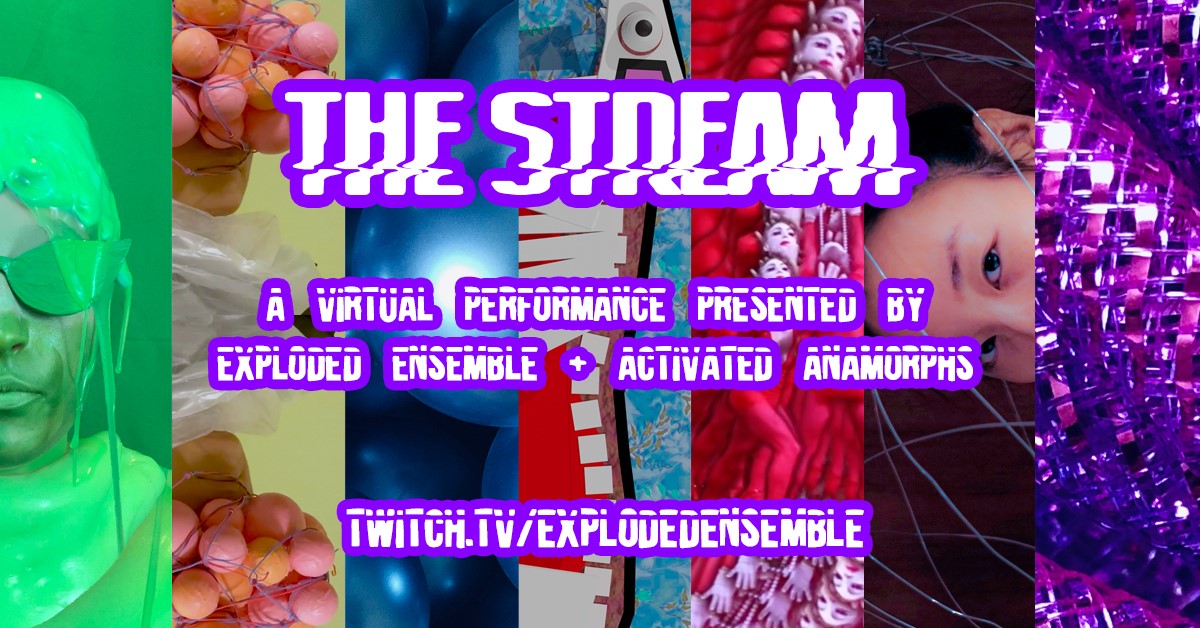 March 12, 2021
The Stream + The Music of Entrepreneurship + Open Hack Hours
The Stream
Next Wednesday, March 17 at 8 pm EST, join the Exploded Ensemble and Activated Anamorphs classes for The Stream: a virtual event featuring live experimental music and wearable sculpture-based video performance by CMU students. The event will be followed by a brief talk with the artists and musicians.
The Stream features works by the Exploded Ensemble in response to the digital degradation of signal that occurs when streaming audio and video via online platforms. It includes visual experimentations by the Activated Anamorphs inspired by the work of guest artist Machine Dazzle, who prompted reactions to his project 'NANO: Conversations In The Bloodstream."
The performance will be viewable on the Exploded Ensemble Twitch. Additional information is available on the Facebook event.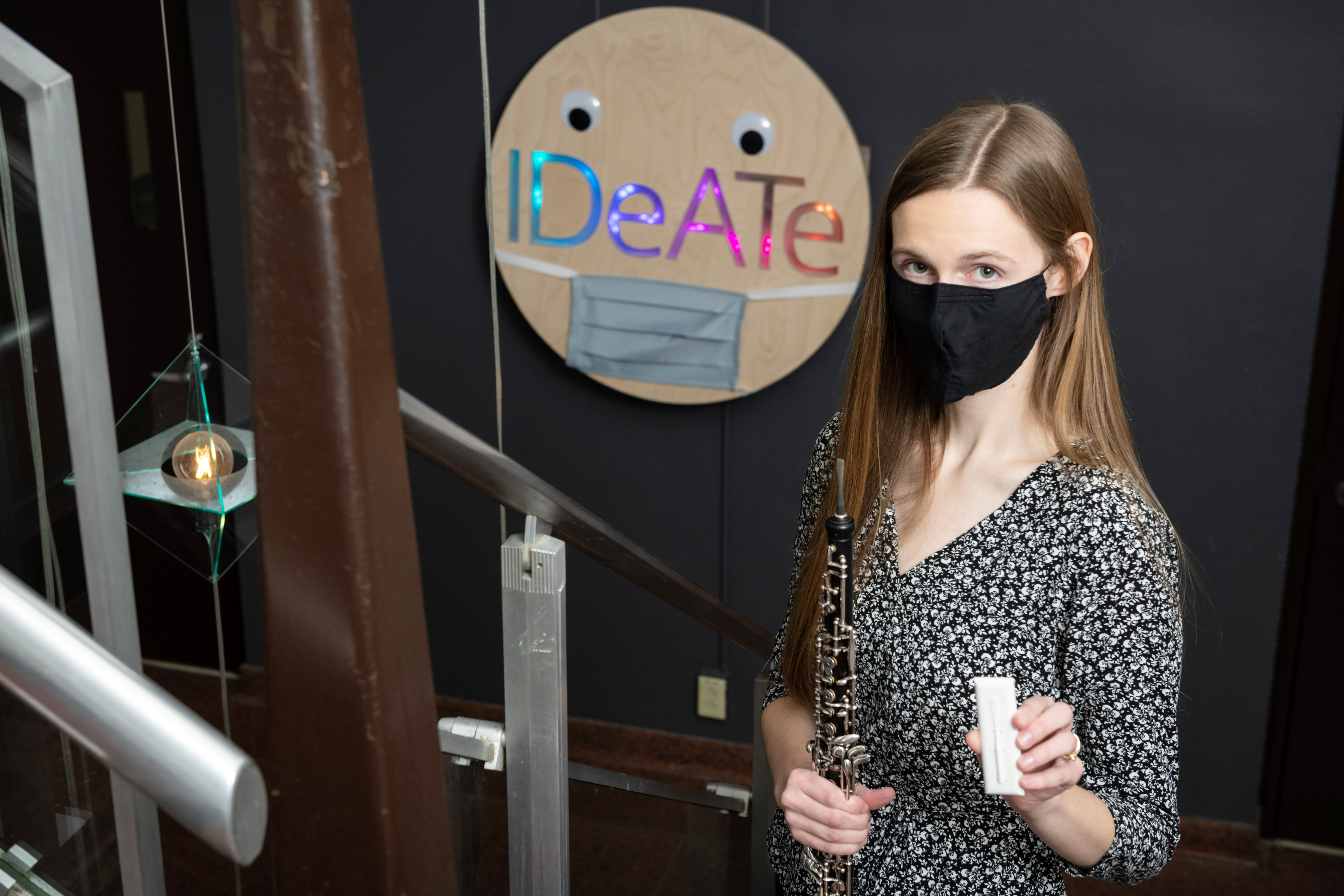 CMU Resources Instrumental to Musician/Entrepreneur
School of Music graduate student Camille Strahl has a simple but brilliant idea to make the practice of oboe more accessible: synthetic reeds that are quicker and less expensive to make. Strahl created the prototype mold for her synthetic reeds in the IDeATe Fabrication Lab and is working with the Swartz Center for Entrepreneurship and Project Olympus to get her start-up, Synthody, off the ground. You can read more about Strahl's work at cmu.edu/news.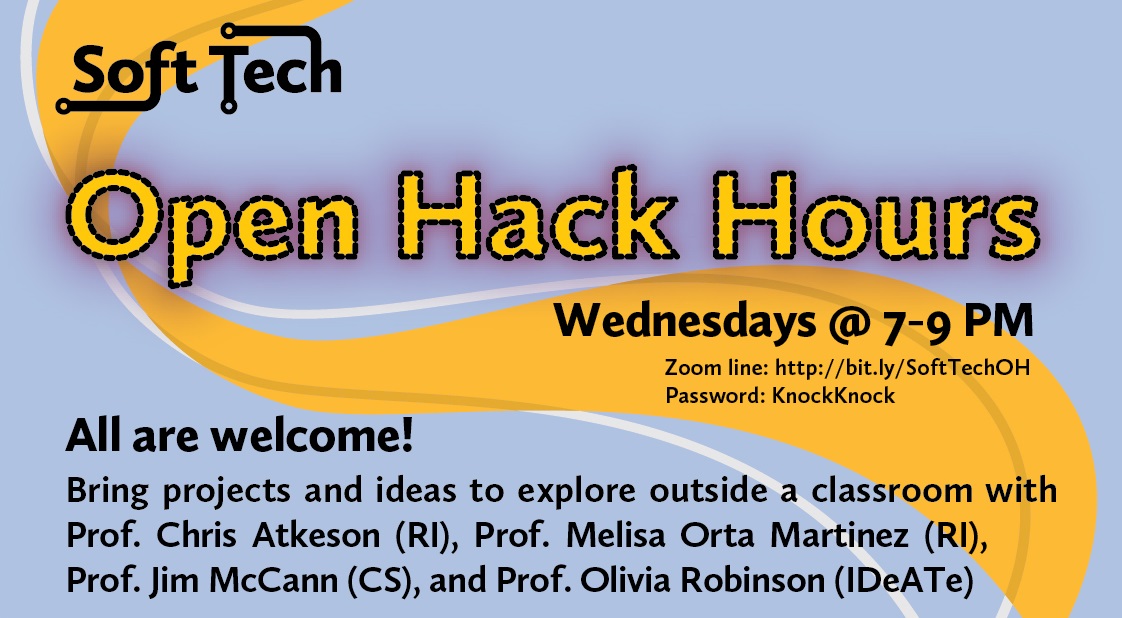 Open Hack Hours Return
Soft technologists, textile hackers, and inflatable sculptors! Open Hack Hours have returned for the spring semester. Do you have ideas or projects you want to do, but don't know how? Would you like to casually spend time with professors talking about ideas? Are you curious about robotics and/or textiles and/or soft robotics? Do you want to experiment with interesting materials and see what you might invent? Come to our Open Hack Hours! Everyone is welcome to join Prof. Chris Atkenson (RI), Prof. Melisa Orta-Martinez (RI), Prof. Jim McCann (CS), and Prof. Olivia Robinson (IDeATe) for Open Hack Hours on Wednesday evenings 7-9pm on Zoom. (Zoomline: http://bit.ly/SoftTechOH Password: KnockKnock)

Just Added for Mini 4: 15-661/62-661 Interaction and Expression Using the Pausch Bridge Lighting
IDeATe students: this course will count toward the Media Design and Intelligent Environments areas.
For this mini-course, we'll explore the nature of light as art by creating new kinetic light displays for the Randy Pausch Memorial Bridge. We'll cover a few fundamentals of lighting design and interactive compositional tools. Students will work in cross-disciplinary teams to develop projects to show on the actual bridge. Groups can work with the commercial Pharos lighting system or use their own tools or code to compose compatible content. The final projects will be exhibited on the bridge and considered for the repertoire. Instructors Cindy Limauro and Garth Zeglin have compiled examples of previous Pausch bridge projects for you to zone out to.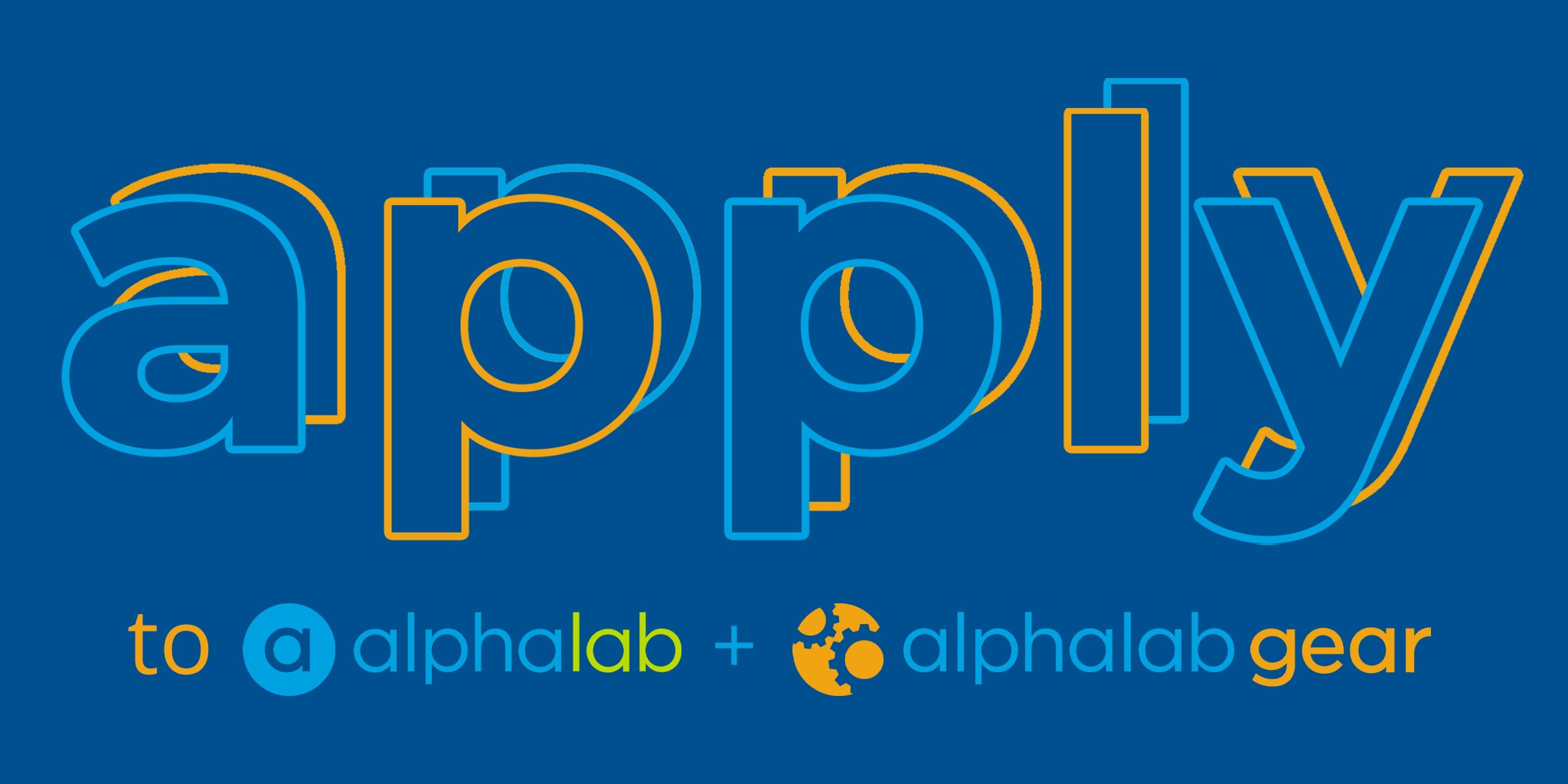 AlphaLab & AlphaLab Gear Applications Are Open and More Flexible Than Ever Before
We at AlphaLab and AlphaLab Gear believe that we should always give companies what they need, when they need it. So we're making some enhancements to AlphaLab and AlphaLab Gear to make them more flexible and more accessible while continuing to provide the value these programs are known for: investment, deep one-on-one engagement, connections to our network of investors, mentors, partners, and customers, and tailored resources on topics such as sales, customer acquisition, business operations, and fundraising.
More info about the program here.
Applications are always open but before you apply...
Meet with us for office hours and/or a virtual info session.
Call for Applications: NSF REU Site on Immersive Media Computing
Georgia State University invites undergraduate students to join emerging and interdisciplinary research related to virtual reality/augmented reality, computer vision, video streaming, GPU rendering, parallel computing, and game development. There is full financial support for the selected participants. Visit GSU's REU site for more information and to apply. Early application date is March 15 and notifications will be sent out after April 1 on a rolling basis.
Teaching Fellowship Program at Protohaven
Protohaven's Teaching Fellowship is a one-year program that is designed for excellent, skillful teachers who are enthusiastic about expanding and sharing their talents in a collaborative, multidisciplinary shop environment. As a team, Teaching Fellows collaboratively develop core Protohaven classes—classes that dive into everything from immersive projects that teach students how to operate equipment with confidence to advanced maintenance and troubleshooting intensives that earn members clearance to join our maintenance crew. Right now, we're looking to build classes that focus on high-demand tools. That means creating foundational curricula for areas like our graphics and laser studio, blacksmithing forge, consumer sewing machines, metal shop, welding area, and wood shop. With a strong foundation underway, we'll begin looking to introduce classes that span the full spectrum of tools that Protohaven has to offer.
Learn more and apply at protohaven.org.
Cognizant Pathways in Technology Scholarship Opportunity
Cognizant Technology Solutions has opened up the 2021 Pathways in Technology Scholarship application. Cognizant's Pathways in Technology Scholarship aims to build an inclusive pipeline of tech talent by supporting students from underrepresented communities as they pursue a degree in computer science. To download the scholarship application visit cognizantusfoundation.org.