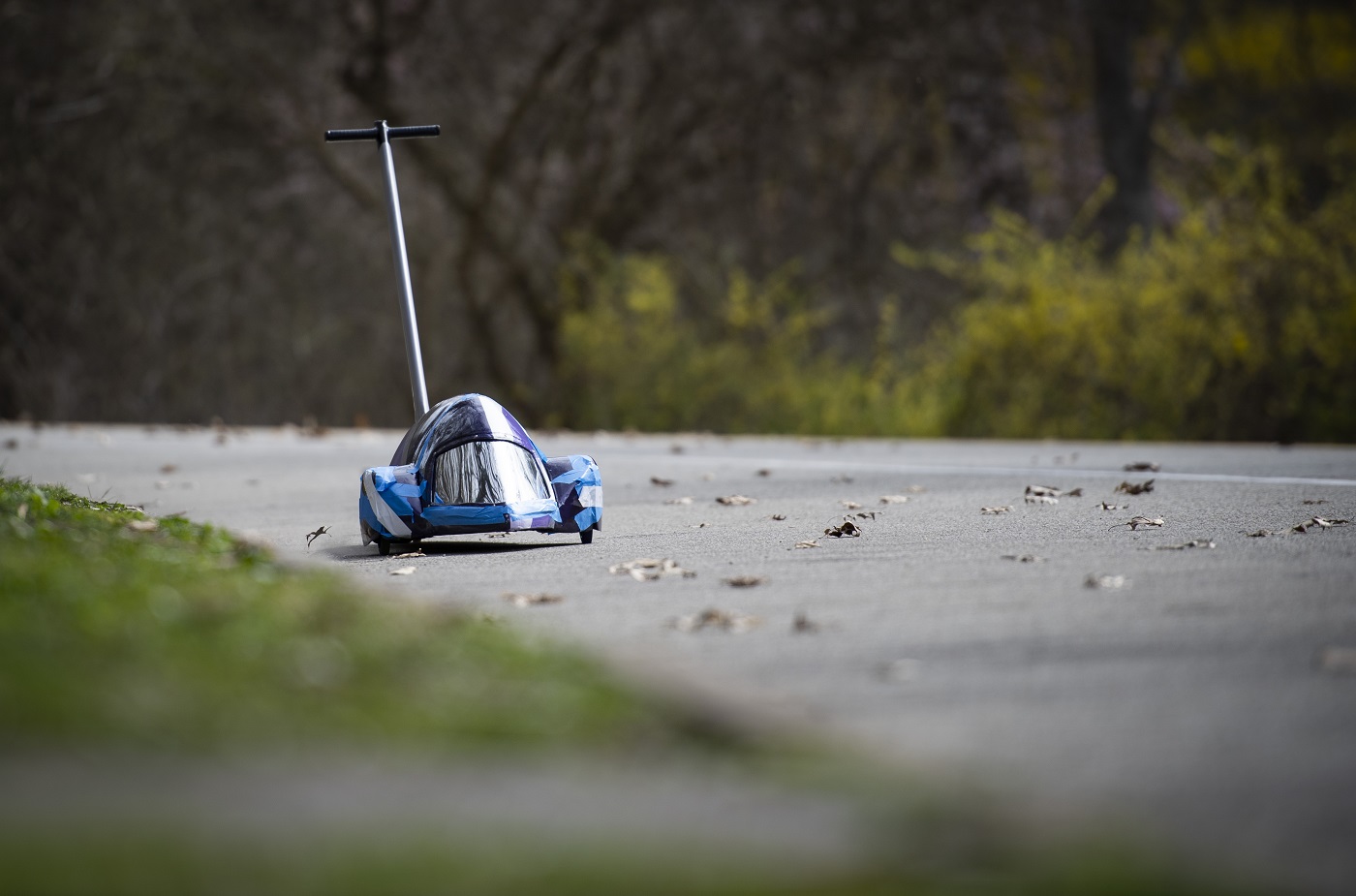 April 07, 2022
Play the GCS Buggy Game at Carnival
GCS Buggy Game at Carnival
When is it a good thing when a game that you've designed is buggy? When the game that you've designed is Buggy! Buggy All-Stars 2: Bigger, Badder, Buggier was created in last year's Advanced Game Studio course with Tom Corbett. The students in this interdisciplinary game studio worked collectively to create a single project across the semester, each serving in in a role consistent with those found in professional game companies. The Game Creation Society offered to house the game in their arcade cabinet for Carnival and it will be available to play in the Alumni Tent and near the Buggy 100 Exhibit in Hunt Library. Try your steering skills on several different courses, picking up much needed coffee boosters along the way.
Designer-AI Study
The CoALA Lab is recruiting participants for a research study on how designers learn to collaborate and co-create with AI systems on complex design tasks. If you have 3D design experience, including experience with industrial design, mechanical engineering, or architectural software such as nTopology, Autodesk Fusion 360, or Rhino, your help is wanted! Fill out the screening survey and the researchers will follow up about scheduling. Questions can go to Frederic Gmeiner and Linda Xue.
ICYMI: Rockstar Games Summer 2022 Internships
Rockstar Games is excited to announce their Summer 2022 internship positions. <- This link is CMU-specific. Some additional details...
Positions are available for design, animation, code, analytics, performance capture, online services, publishing, creative services, and security. Most positions are fully remote and are paid, fixed-term contract positions running for 10 weeks, June 6-August 12. These positions are ideal for undergraduate or graduate students approaching or in their final year, as well as recent graduates.