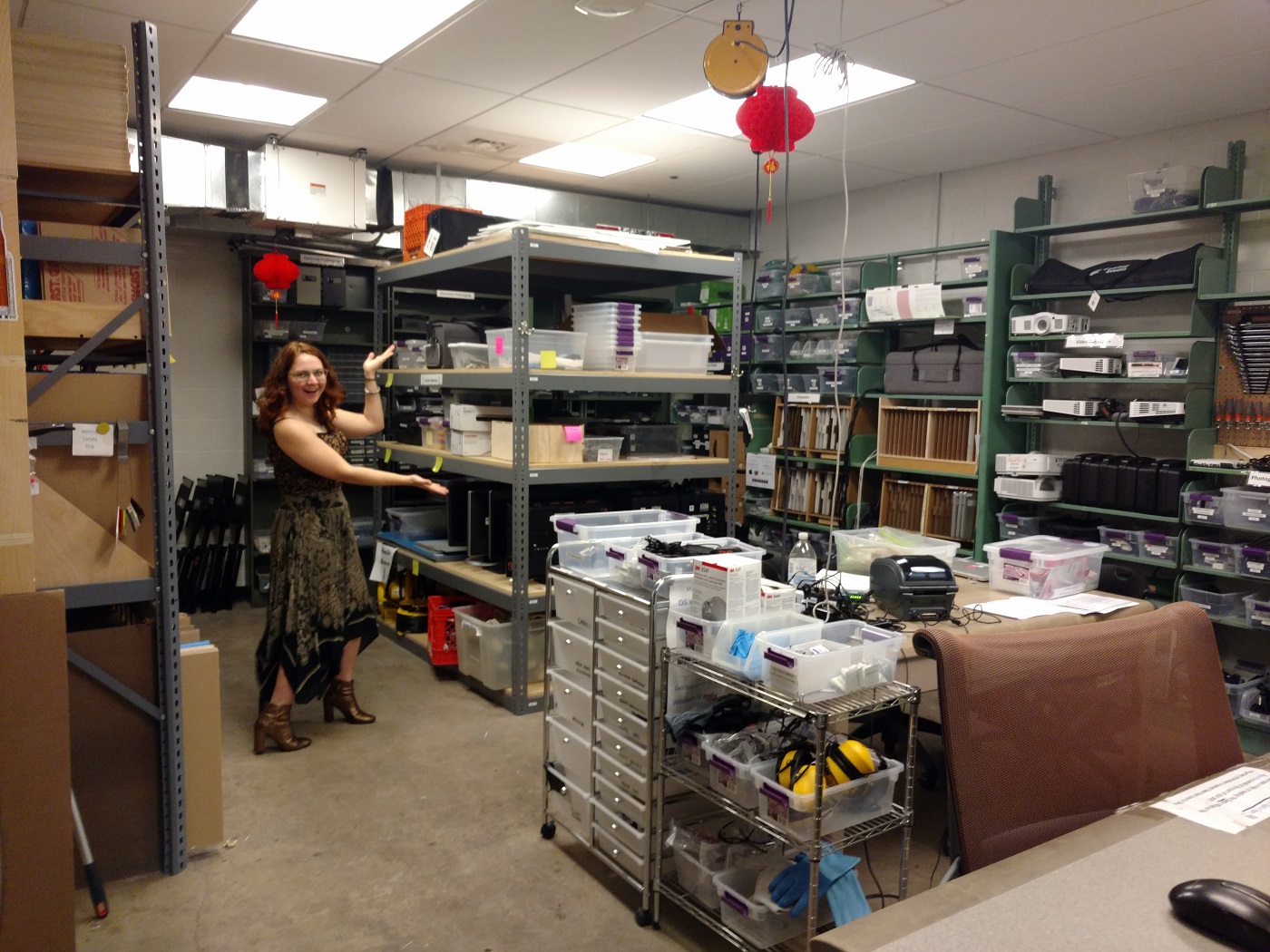 August 26, 2022
University Multimedia Collection + New IDeATe Staff!
IDeATe x University Multimedia Equipment Collection
IDeATe is excited to announce its new management of the University Multimedia Equipment Collection (UMEC) in partnership with Computing Services. Formerly Multimedia Lending, this collection of audio/video, photographic, and sound recording devices was previously managed by University Libraries.
The IDeATe Lending Office will now host both UMEC and the IDeATe Lending collection. UMEC consists of resources designed to support the greater campus community and may be borrowed by all CMU students, faculty, and staff. The IDeATe Lending Collection is our aggregated course reserve of media and technical equipment available to enrolled IDeATe students only. Although the two collections are collocated, they are operated independently.
The IDeATe Lending Office is located in the basement of Hunt Library directly across from the elevator, in room A29. For full details on either collection's inventory, borrowing policies, and eligibility, please follow the respective links above.
New IDeATe Staff Members!
When you arrive for your IDeATe classes next week, you'll see a few new faces around the Hunt Library basement.
Ryan M. McKelvey joined IDeATe as its new Academic Coordinator in April 2022. Ryan holds an MA in Performance & Visual Practices from the University of Brighton and a BA in English Writing from the University of Pittsburgh. Artistically, Ryan's practice is collaborative and participatory; over the years this tendency towards interactional modes has arisen in his academic and professional responsibilities. As such, Ryan is thrilled to provide academic, administrative, and operational support to the students & faculty of the IDeATe network at CMU. "People, plants, play, & poetry keep me going."
Lindsey Shaw joined the IDeATe staff in May 2022 as its Facility Assistant. She is a graduate of Bard College where she earned her Bachelor of Arts in Film & Electronic Arts. Lindsey helps to oversee the daily operations of equipment lending and is happy to provide support to the students and faculty of the IDeATe program at CMU.
ICYMI: IDeATe Launches New Minor in Immersive Technologies in Arts & Culture
IDeATe is thrilled to announce our partnership with the Department of Modern Languages to offer a new minor in Immersive Technologies in Arts & Culture.
As immersive experiences and augmented realities increasingly feature in work and leisure, young innovators are needed who can blend technological skills with creative imagination and critical humanistic practice. Students in the Immersive Technologies in Arts & Culture minor will be hybrid technologists, media-makers, and storytellers who can create mediated experiences at the intersection of technology, design, and the humanities. They will be equipped with the social consciousness, global awareness, and cross-cultural skills needed to forge positive new paths for immersive media going into the future. 
Read more about this exciting new minor at ideate.cmu.edu.