November 29, 2022
It's Giving CMU Day + FrIDeATe
FrIDeATe is Coming...
FrIDeATe is this Friday, December 2, 4:45pm in the IDeATe Collaborative Space (HL A5). We have secured more burritos. Now it is up to you to consume them! T-shirts have been delayed in production so we won't be able to distribute them in time for you to wear to your various holiday parties, but let's get together to celebrate the end of Fall 2022!
It's Giving CMU Day!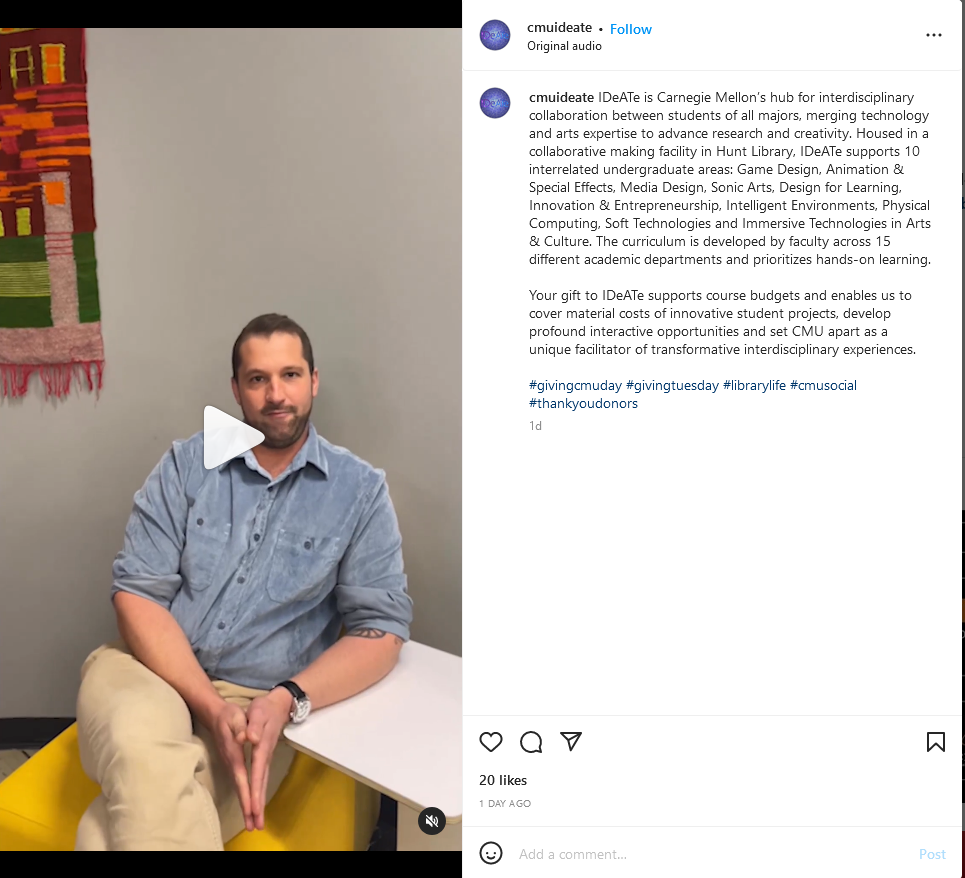 Gifts made today to the IDeATe fund will go directly to materials and equipment that support the innovative student projects that routinely come out of spaces like the Physical Computing Lab and the Soft Technologies Studio.

Follow us on social media for the latest updates, and stay tuned for upcoming announcements about opportunities to make your gift to IDeATe go further.
Sound Meditation - Gong Bath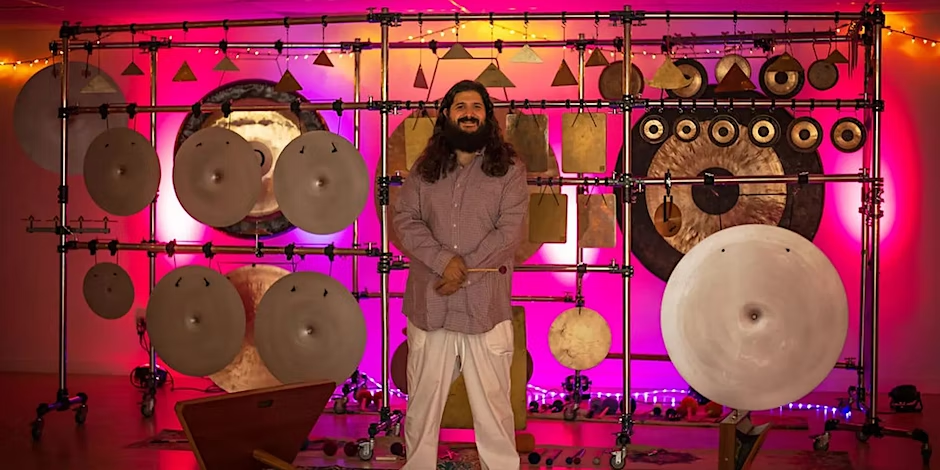 Thursday, December 1, 7-9pm in the IDeATe Media Lab, Freida Abtan will host Mike Tamburo for a short lecture on the physics of gongs followed by a one-hour sound meditation.
Over the past 20+ years, Mike Tamburo has become well known as a mult-instrumentalist, music educator, interdisciplinary sound artist, video artist, sound therapist, writer, meditation teacher, and avid traveler, sharing ecstatic and transcendental music as well as folk, drone, ambient, and sometimes unclassifiable sounds.
Space is very limited! Please RSVP to attend.
HCII Seminar with Nica Ross: Invitations and Intentions: A Creative Practice Informed by Queer Autonomy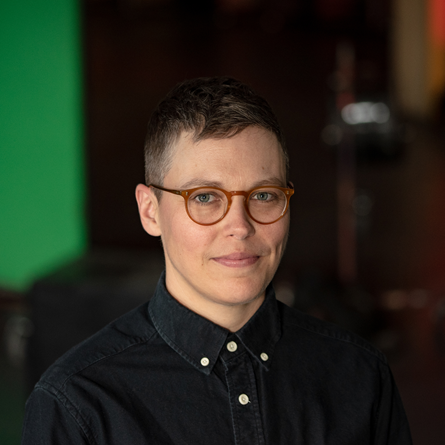 This Friday, December 2, join the Human-Computer Interaction Institute, join STUDIO Director Nica Ross for a seminar. Through the format of an artist talk, Nica Ross will share select projects from their body of work through the lens of Queer cultural production. In addition, they will discuss how their socially engaged practice applies to their leadership of the Frank-Ratchye STUDIO for Creative Inquiry.
The seminar will be at 1:30pm in NSH 1305 or on Zoom.