October 11, 2022
ETC Playtesting + T-Shirt Voting + Lauren Sarah Hayes
Lauren Sarah Hayes Lecture and Workshop
Tomorrow, October 12, 2pm in the IDeATe Media Lab (HL A10A), in advance of her performance, Lauren Sarah Hayes will present an artist talk and workshop that presents an overview to her approach to electronic music performance, instrument design, and machine learning research.
IDeATe T-Shirt Voting Now Open!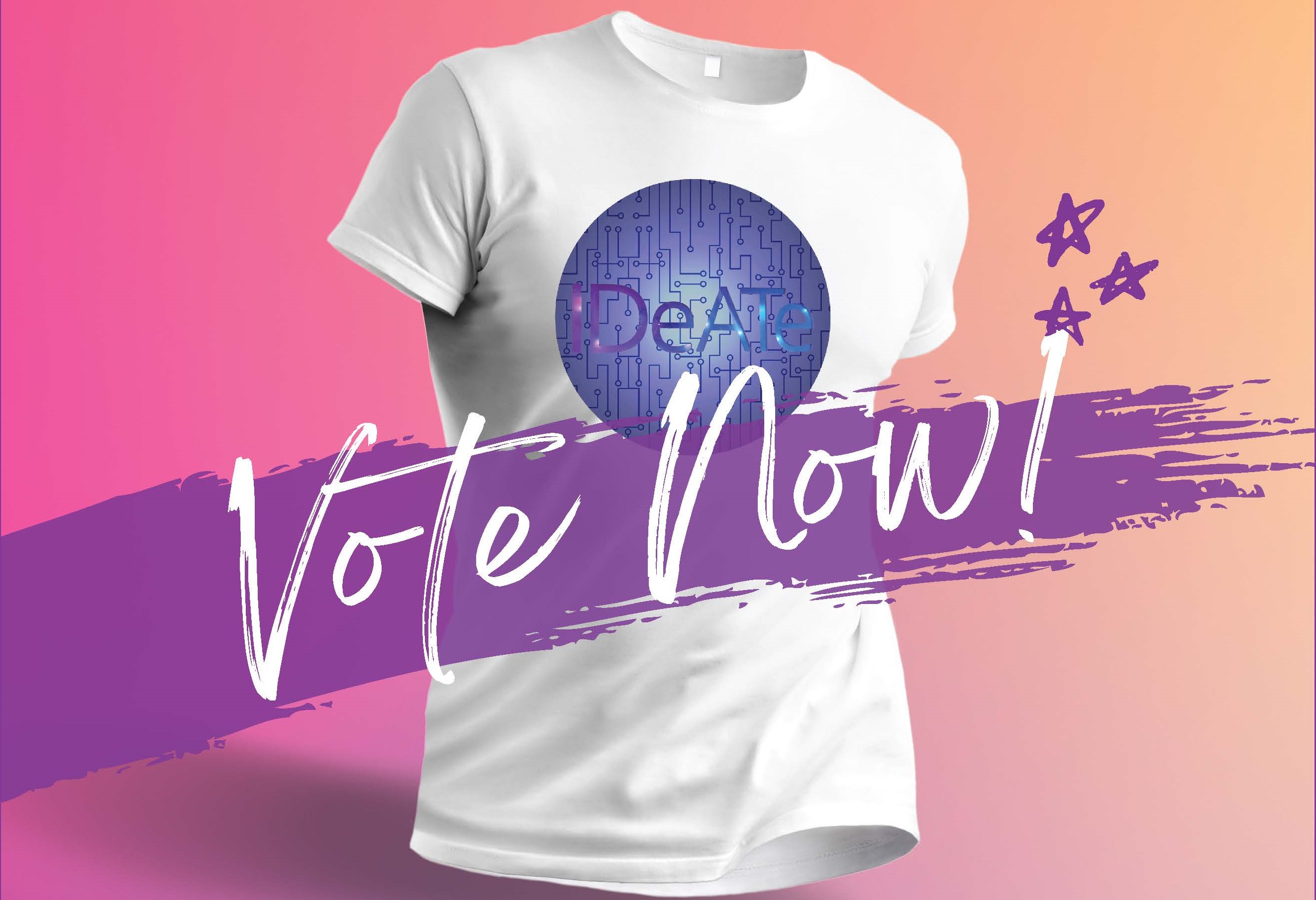 The designs are in and it's time for you to vote for this year's IDeATe t-shirt! You have until November 3 to weigh in on the hot fashions that will soon be worn around campus.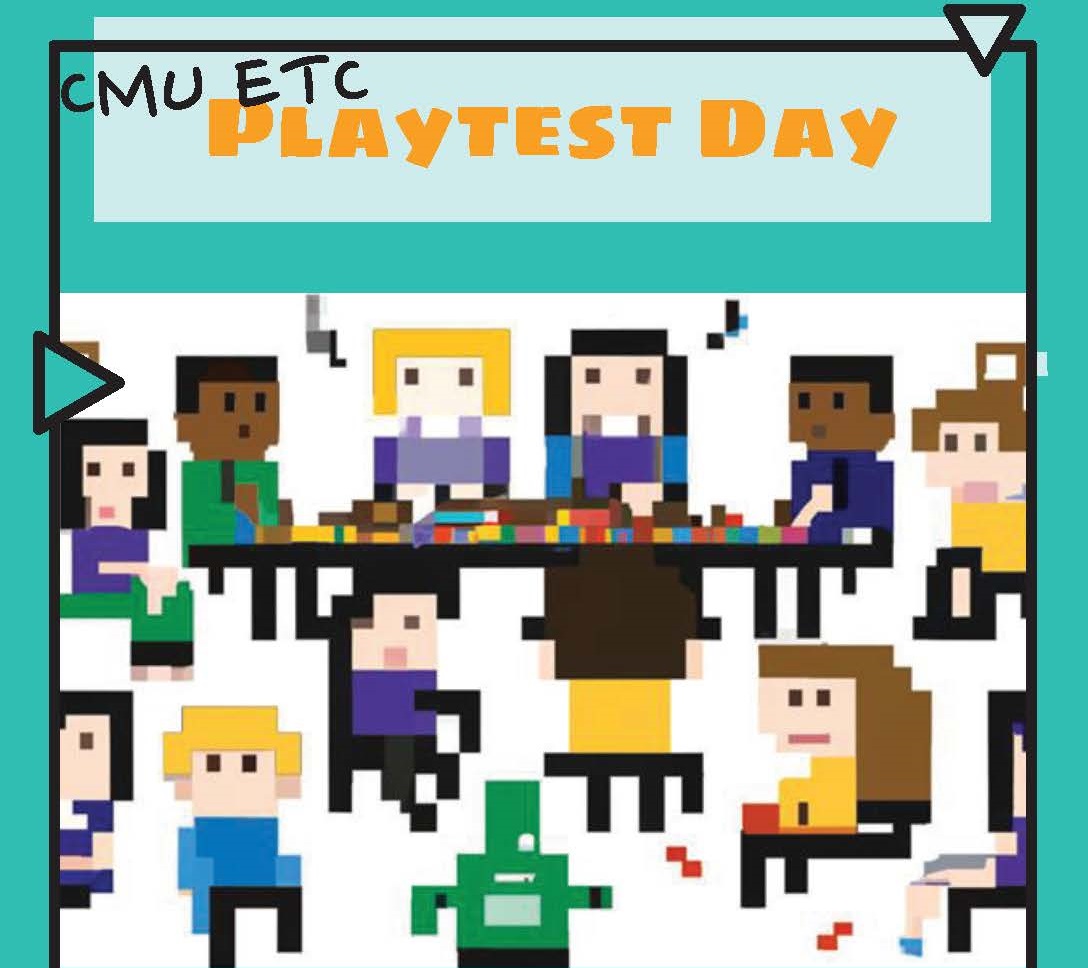 ETC Playtest Day
Are you interested in testing projects within the Entertainment Technology Center department? Are you curious about the ETC's space at 700 Technology Drive and want to playtest there? Do you want to help students by playtesting their projects? If so, contact Mike Christel, ETC professor, by Thursday, October 13 (before Fall Break) as he is putting together a schedule of projects for guests to test. You likely will test from 3 to 6 projects during your time in the building.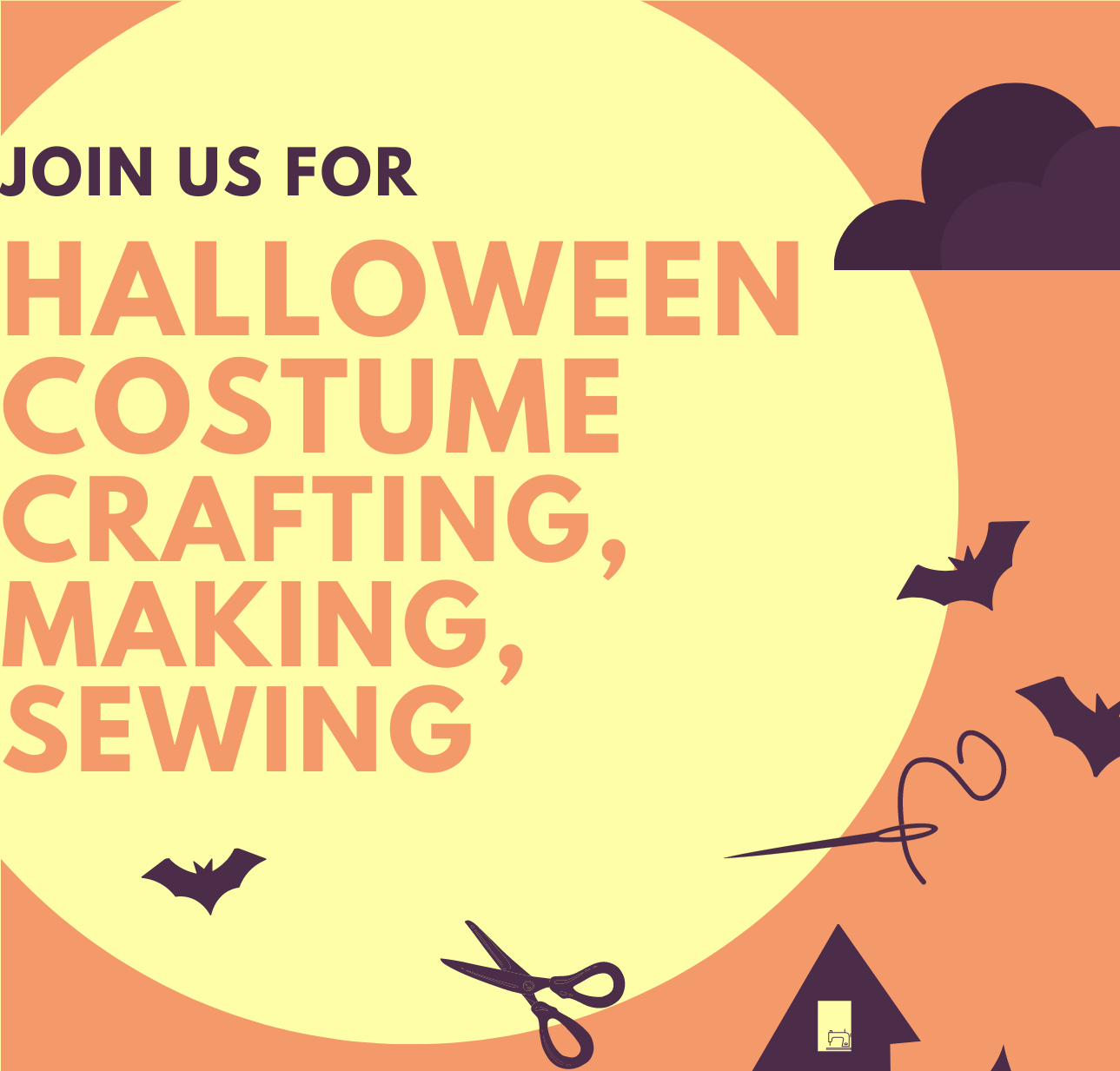 Halloween Workshop
Need some help with your Halloween costume? Join the Soft Technologies and Textiles Labs for a Halloween crafting, making, sewing workshop October 13, 4:30-6:30 in the IDeATe Fabrication/Collaboration Lab (HL A5). Snacks, supplies, and advice will be free to all attendees!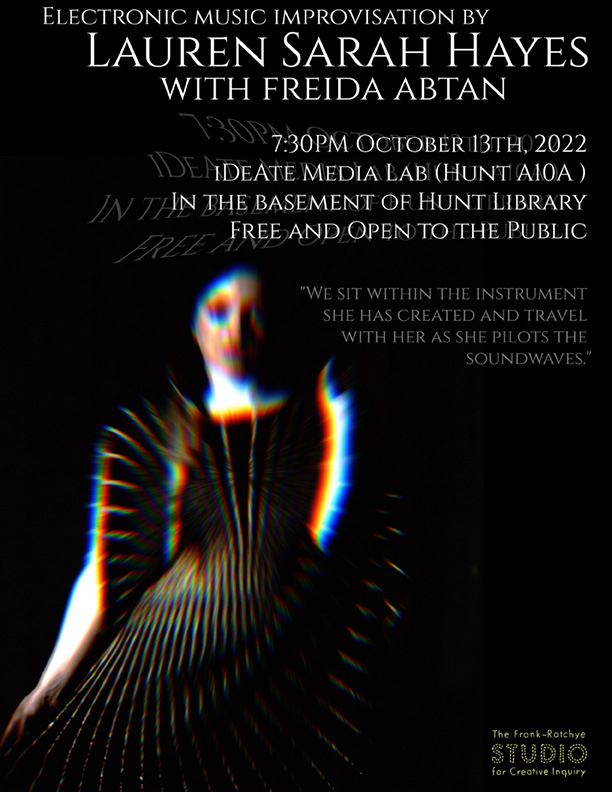 ICYMI: Lauren Sarah Hayes with Freida Abtan
Thursday, October 13 at 7:30pm, come to the IDeATe Media Lab (HL A10A) for an evening of electronic music improvisation by Lauren Sarah Hayes with CMU's own Freida Abtan.
Lauren Sarah Hayes is a Scottish improviser and sound artist. Her music is a mix of experimental pop/live electronics/techno/noise/free improvisation and has been described as 'voracious' and 'exhilarating'. She is a sculptress of sound, manipulating, remixing, and bending voice, drum machines, analogue synths and self-built software live and physically. She is excited by what can happen in the vulnerable relationships between sound, space, and audience.
Deemed an "audiovisual sorceress", Freida Abtan is a Canadian multi-disciplinary artist and musician inspired by sensory immersion. Her music ranges from acousmatic composition to more industrial and pop-influenced experimental anthems. Both as a solo artist, and as a floating member of the renowned experimental music group Nurse with Wound, she has toured her music and visuals internationally.
This event is free and open to the public.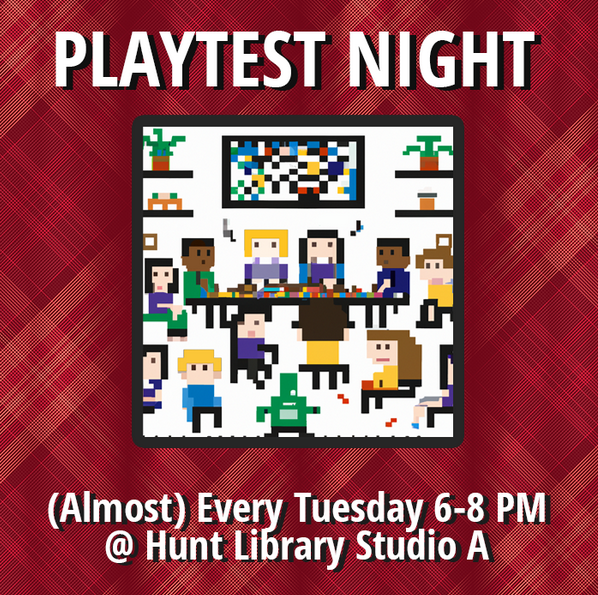 ICYMI: Playtest Night
What is a "Playtest Night?" It's a place where you can test your projects and/or help others test their projects, part of the CMU Playtesting, a collaboration between Entertainment Technology Center, IDeATe, and Human-Computer Interaction. Playtest Night is held (almost) every Tuesday, 6-8 pm in IDeATe Studio A (Hunt Library, first floor). If you're interested in participating as a playtester or if you would like to have your project playtested, contact Weilin Yuan at etc-playtest-coordinator@andrew.cmu.edu. Upcoming Fall 2022 Playtest Nights: October 25, November 1, November 8, November 15, December 6.