March 16, 2023
FrIDeATe + Rockstar Games Position + Playtesting
FrIDeATe!

FrIDeATe is this Friday, March 17, 4:50pm in the IDeATe Collaborative Space (HL, basement level). We still have t-shirts so if you haven't had a chance to grab one, stop through!
Upcoming Micro Course: Technology, Humanity, and Social Justice
March 17-19, 99-383 Technology, Humanity, and Social Justice: Education
This micro course will focus on the impact technology has on the future of schooling and work. This will include a discussion as to how technology can improve the efficiency and safety of the workforce through automation while also creating further divides between those who have educational access and those who do not. The effects of technology on education and the common language of the world, including how it impacts native languages and cultures, will also be discussed. Questions can go to Korryn Mozisek.
XHacks
The User Experience Association (UXA) invites you to its annual design hackathon, XHacks! This year's theme is Design with AI and it'll take place Friday, March 24 to Sunday, March 26.
Whether you're an experienced hacker or new to the scene, we welcome you to explore the role of design in the AI era and discover how to incorporate AI into design practices. This exciting weekend is filled with cool workshops, speakers, prizes, and more!
Registration is now open and spots are limited, so be sure to sign up on our website. Let us know if you have any questions at cmu-uxa@cmu.edu. We can't wait to see you there!
ETC Playtesting Day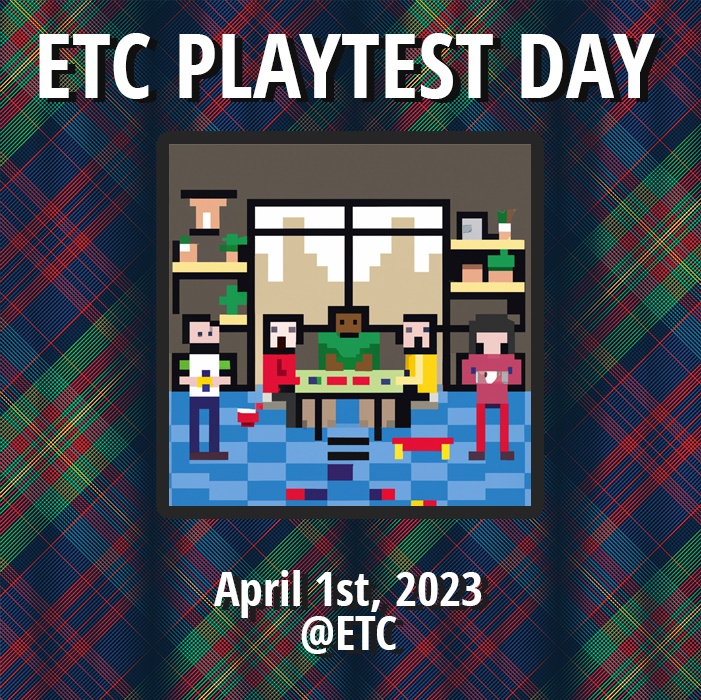 The ETC will be hosting volunteers at their facility at 700 Technology Drive, Pittsburgh, PA 15219 to playtest a multitude of games and experiences between the hours of 9:00am - 11:30am EDT & 12:30pm - 3:00pm EDT. The targeted age range is from 12 to 112, so there will be something for just about everyone to play, have fun, and provide value feedback to the project teams.

This is an RVSP only event, please fill out their sign-up sheet by Monday March 20 to be contacted directly by the ETC with more information and to confirm scheduling your time (please note they cannot accept playtesters that have not been registered prior to the event).
Production Coordinator Position at Rockstar Games
A new production position is open at Rockstar Games for upcoming or recent graduates. This listing is for Andover, MA but they are open to hosting the new hire on-site at any of their three US studio locations in San Diego, New York City, or Boston. They welcome applications from upcoming or recent alumni with a background in production and strong time management skills with the ability to focus and prioritize in a fast-paced work environment.