November 09, 2023
FrIDeATe + Opportunities with Deeplocal and Rockstar
FrIDeATe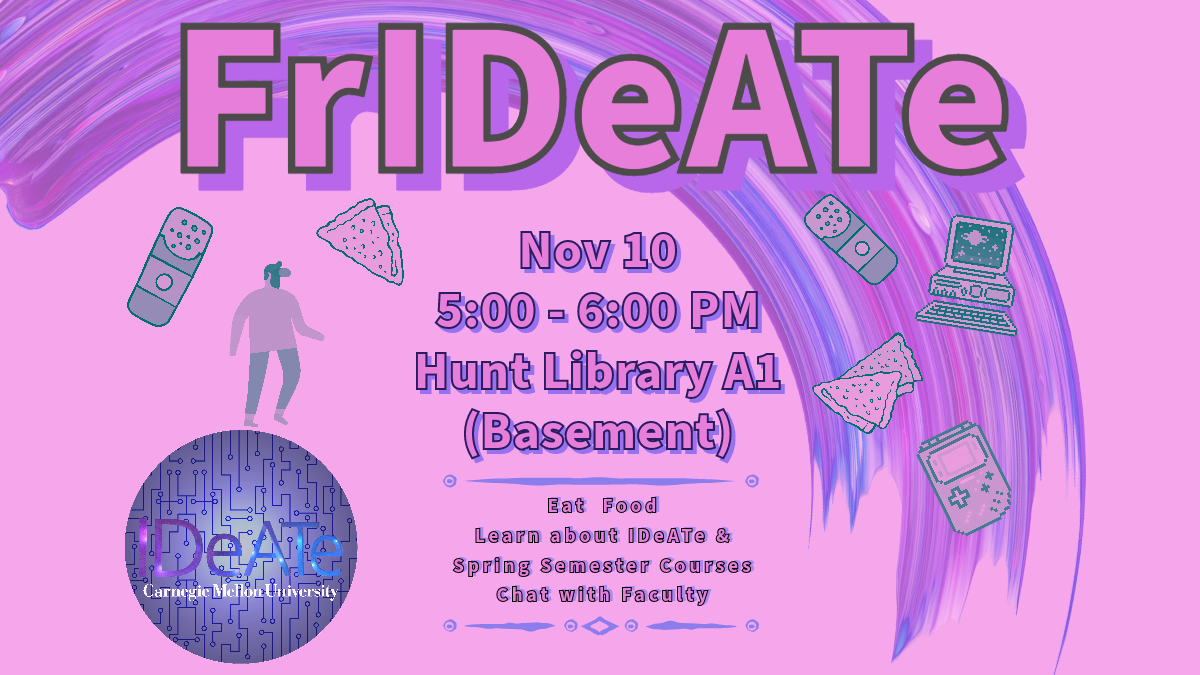 Tomorrow is FrIDeATe! We'll be spending a little bit of our time together talking about Spring courses. Also: our annual IDeATe T-Shirt Design Contest is underway! All students are welcome to submit a design for consideration via email to help@ideate.cmu.edu.
Women in Animation Speaker Series: Sujin Kim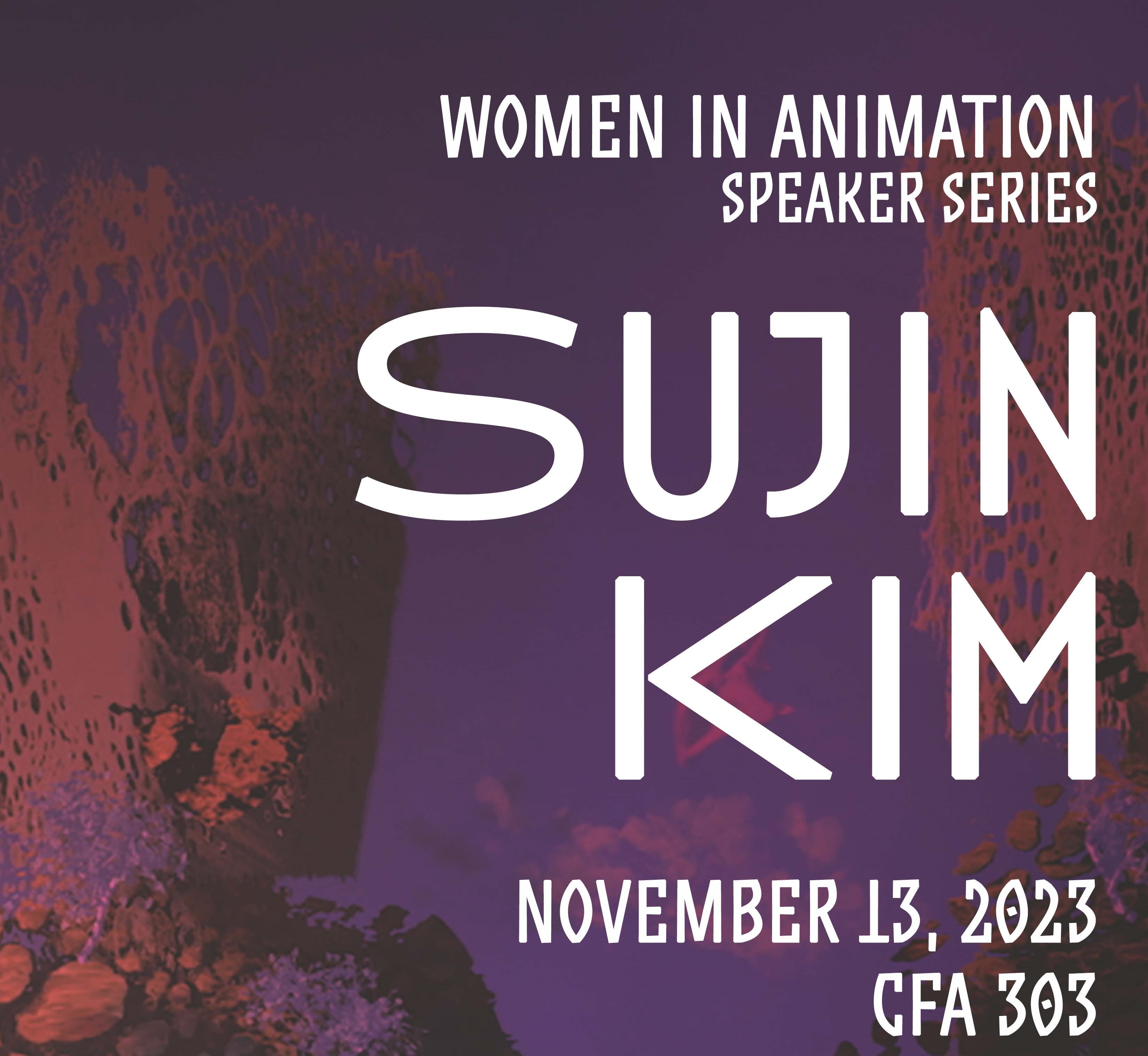 Join us for the next installment of the Women in Animation Speaker Series on Monday, November 13th at 5pm. Sujin Kim will delve into her journey in experimental animation, a voyage that has seen her boldly pushing the boundaries of the animation medium in her creative efforts to explore unique aesthetics in moving images. Her exploration has encompassed various techniques, ranging from hand-drawn and digital animation to the immersive world of 3D animation, extending event to a mixed-media approach incorporating style transfer algorithms. She will also share her conviction in the profound potential of animation as a medium to influence and reshape societal perceptions and amplify the voices of marginalized individuals.
Computational Design Talk: teamLab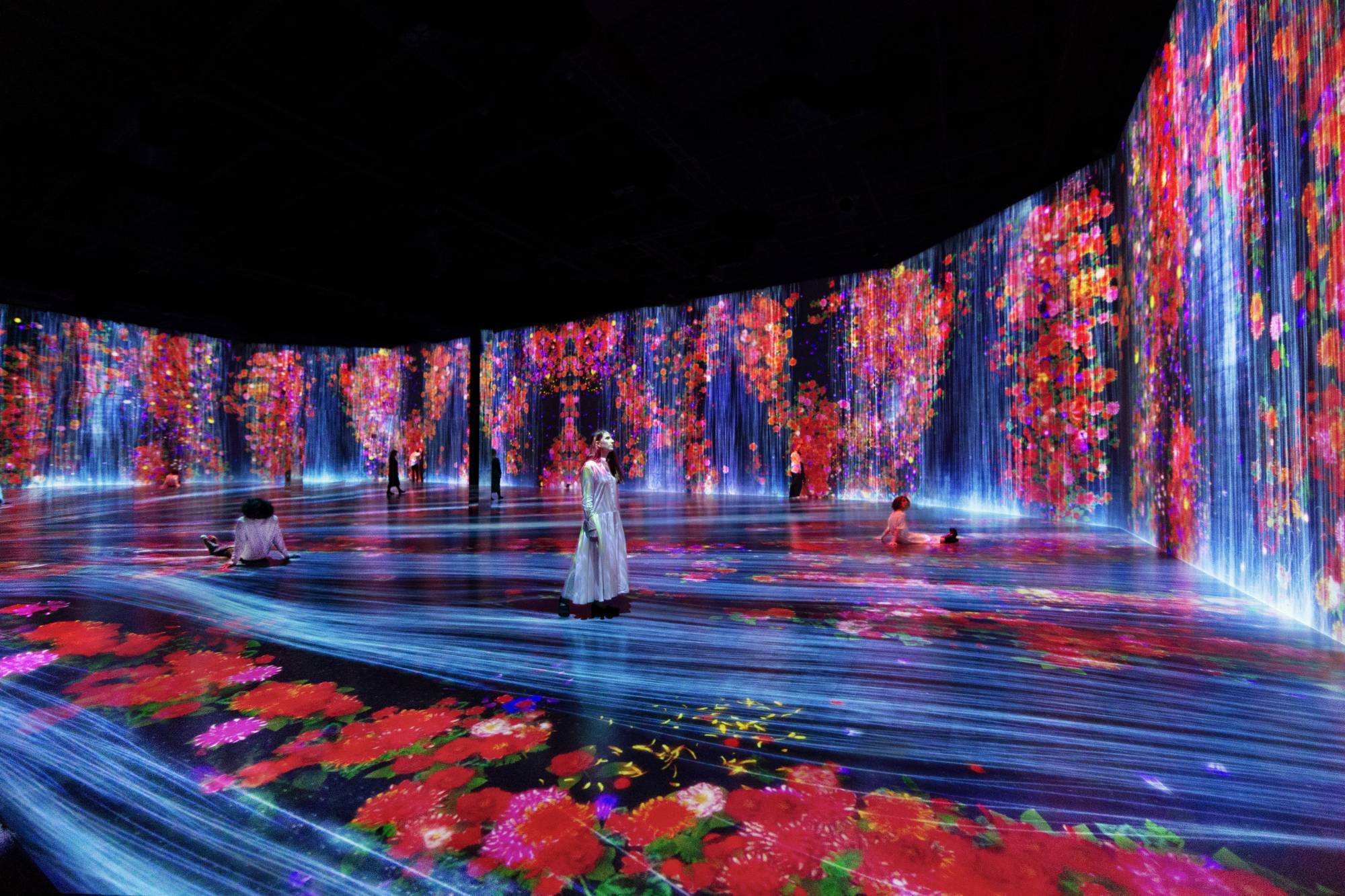 You are warmly invited to a Computational Design talk by teamLab on November 14 at 4:30pm in IDeATe Studio A (Hunt Library, first floor). Please register if you plan to attend. teamLab (f. 2001) is an international art collective. Their collaborative practice seeks to navigate the confluence of art, science, technology, and the natural world. Through art, the interdisciplinary group of specialists, including artists, programmers, engineers, CG animators, mathematicians, and architects, aims to explore the relationship between the self and the world, and new forms of perception. Daisuke Sakai, a co-founder of teamLab, speaks about the theme of 'Relationships Among People,' one of teamLab's concepts which aims to explore a new relationship among people, and to make the presence of others a positive experience through digital at. Sakai will introduce such concepts and technical information along with teamLab's works. We will have the CMU students who participated in this year's summer internship join us to share their experiences and insights about their time at teamLab.
Deeplocal Summer 2024 Internship Opportunities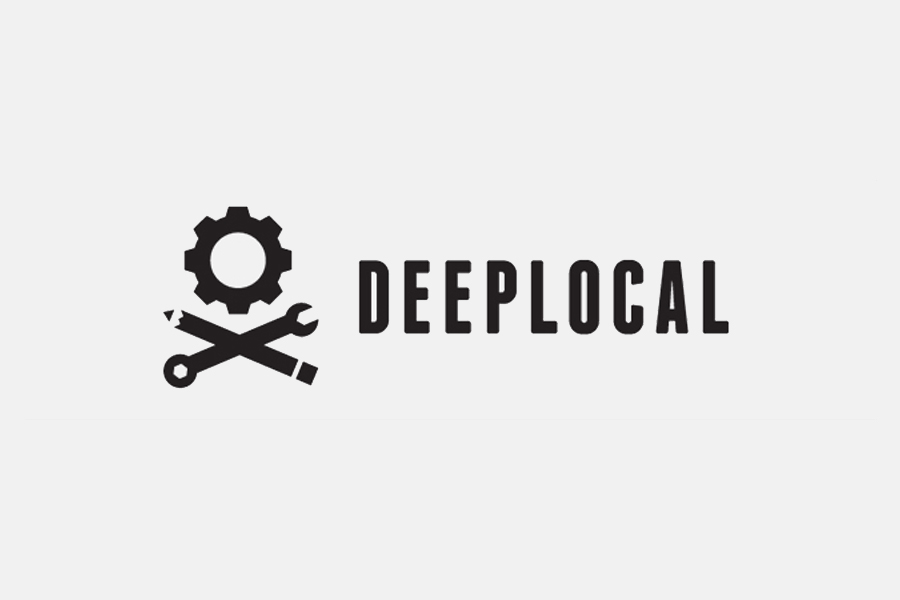 Join Deeplocal, Pittsburgh's internationally-recognized innovation studio, for a dynamic summer internship. You'll work alongside staff on active projects for clients like Google, Meta, Netflix, and Nike. We are looking for creative thinkers, collaborators, and problem solvers who are excited by new challenges and never-done-before work.
For more information and to apply, visit deeploclal.applytojob.com. Questions? Email Diana Avart, Employee Experience & Partnerships Specialist, at davart@deeplocal.com.
Environment Artist @ Rockstar Games
Rockstar Games is hiring an Associate Environment Artist for recent and soon-to-be graduates. The ideal candidate has experience implementing and creating 3D digital assets for games and working in multidisciplinary teams. Students can apply via this CMU-specific link.