October 13, 2023
It's FrIDeATe! + Study Abroad for Digital Creatives
It's FrIDeATe!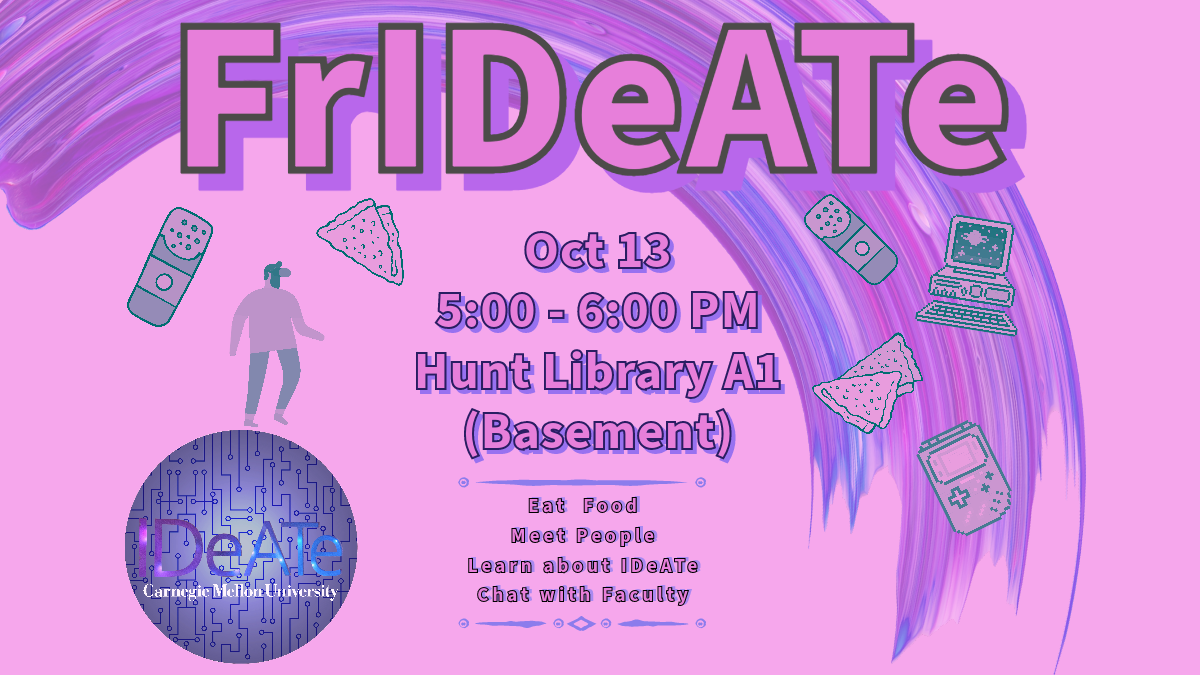 Join us today, October 13, at 5pm in Hunt Library A1 for some FrIDeATe action. We'll be kicking off the annual IDeATe T-Shirt Design Contest, so your challenge will be trying to hear the announcements over the crunching of tortilla chips.
Play, Make, Learn: Exploring French Culture through Digital Immersive Media Creation

You are invited to enroll in a unique new summer 2024 study abroad experience in one of France's most exciting and creative cities - Nantes. This 6-week summer course in design and immersive digital creation offers the opportunity to collaborate with local artists and create site-specific work that will be exhibited and open to the public. This program is tailor-made for undergraduates seeking cultural immersion and hands-on learning experiences. During your time in Nantes, you'll have the opportunity to engage in French language classes and digital design workshops, meet with local creatives, work alongside students in design and architecture, and enjoy the city's sights, sounds, and artistic culture. Register an interest and/or sign up for updates.