October 24, 2023
Spring IDeATe Courses + IDeATe T-Shirt Design Contest
IDeATe T-Shirt Design Contest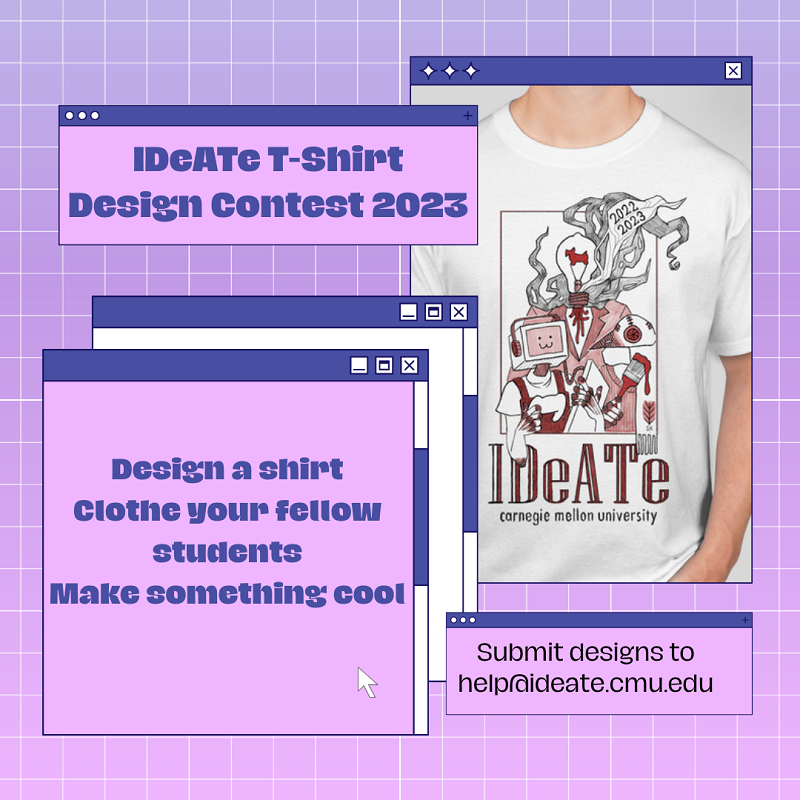 Our annual IDeATe T-Shirt Design Contest is underway! All students are welcome to submit a design for consideration and can submit them via email to help@ideate.cmu.edu until November 9. We will view the submissions at the November 10 FrIDeATe and kick off voting.
Spring 2024 IDeATe Courses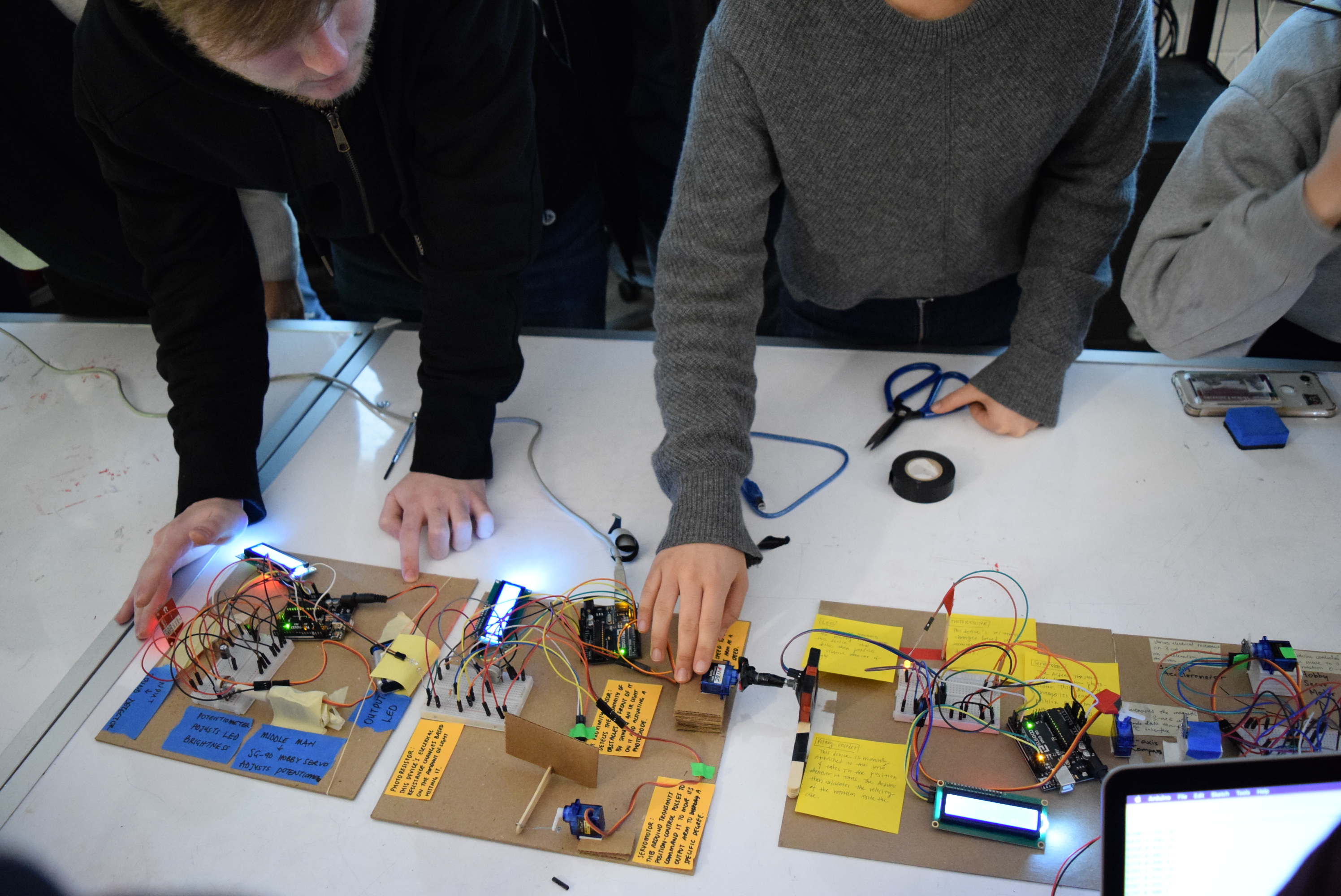 Time to start planning for Spring 2024! The Schedule of Classes is now live, which means that you can start building your schedule and figuring out which IDeATe courses to take. A handy list of our offerings, separated by minor area, is available for you at ideate.cmu.edu > IDeATe Courses > This Semester's IDeATe Courses. If you'd like to set up an advising appointment with Kelly Delaney, you can schedule a time.
Digital Realities Mid-Term Showcase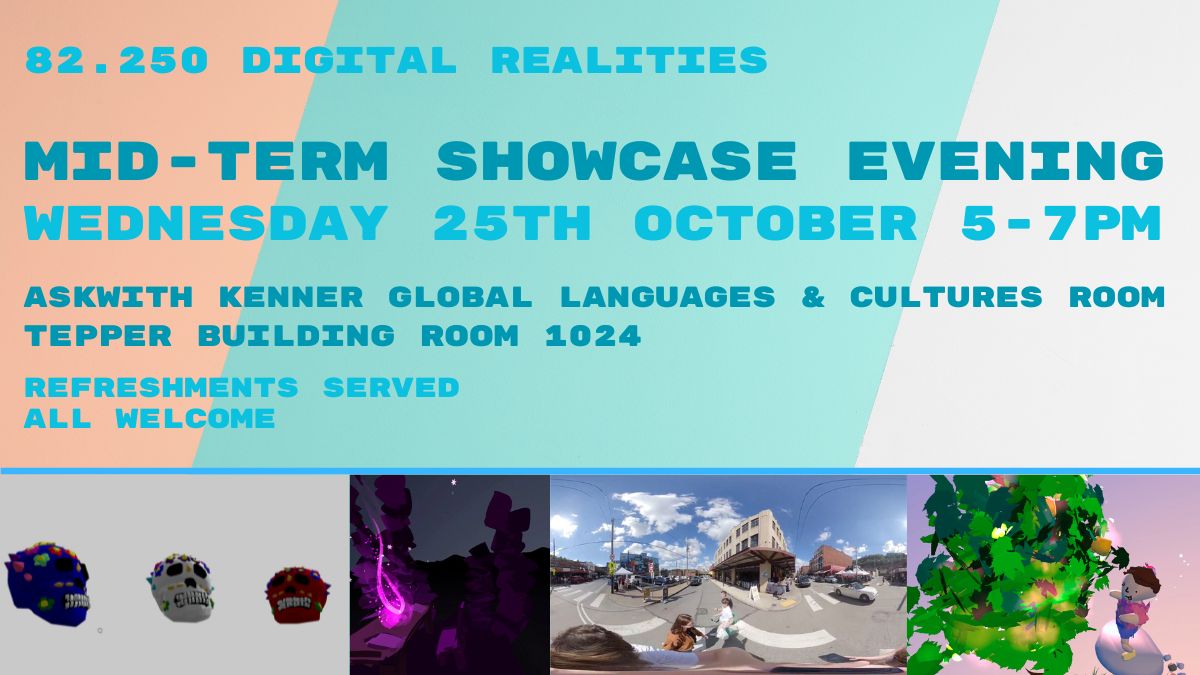 Join IDeATe students from the portal course 82-250 Digital Realities for their mid-term showcase event, Wednesday, October 25, 5-7pm in the Askwith Kenner Global Languages & Cultures Room (Tepper 1024). All are welcome to view and experience work from their first two assignments.
Portfolio Development Fair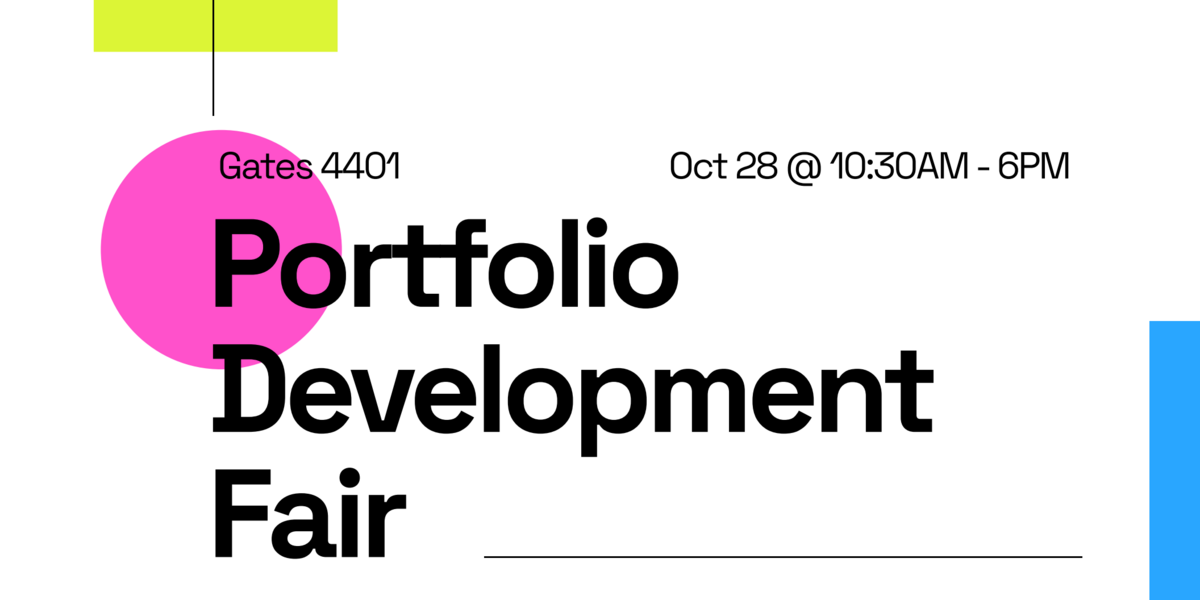 ScottyLabs is hosting a Portfolio Development Fair on October 28, 11am-6pm and we would love for you to attend! Portfolio Development Fair is an annual series of student-led workshops and talks that introduce you to web development centered around producing your own personal website. It is a great place to pick up new skills that you'll be able to use in your projects, hackathons, and classes! Talks and workshops include website content, website design, HTML, CSS, JavaScript, deployment. Lunch and snacks will be provided.
Animation Show of Shows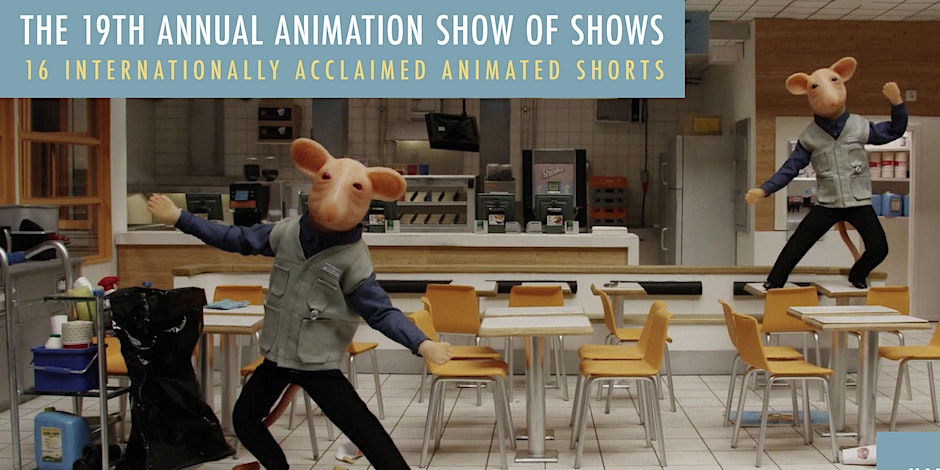 Join us for the 19th Annual Animation Show of Shows this Thursday, October 26 at 6pm in the Frick Fine Arts Building (Pitt campus). The Animation Show of Shows presents 16 exceptional and inspriting animated shorts from around the world. At a time of increasing social instability and global anxiety about a range of issues, the works in this year's show have a special resonance, presenting compelling ideats about our palce in society and how we fit in the world. Tickets are free!