September 01, 2023
Welcome! + TA Needed + Big Queer Welcome
Welcome!
Welcome to the Fall 2023 semester! We are so happy to see you on campus and around IDeATe.
Teaching Assistant Needed
60-223 IDeATe Intro to Physical Computing is in need of a teaching assistant! This is a fun, hands-on IDeATe course where students learn the basics of physical computing (electronics, programming, and basic physical fabrication) through building projects of increasing complexity. The semester culminates in students working in teams to create a functioning assistive device for a person with disability. Our TA helps students with technical troubleshooting and project ideation, and has light grading duties. The class meets Tuesdays and Thursdays, noon to 1:50pm. Any interested prospective TAs should contact Prof. Robert Zacharias, rzachari@andrew.cmu.edu.
Big Queer Welcome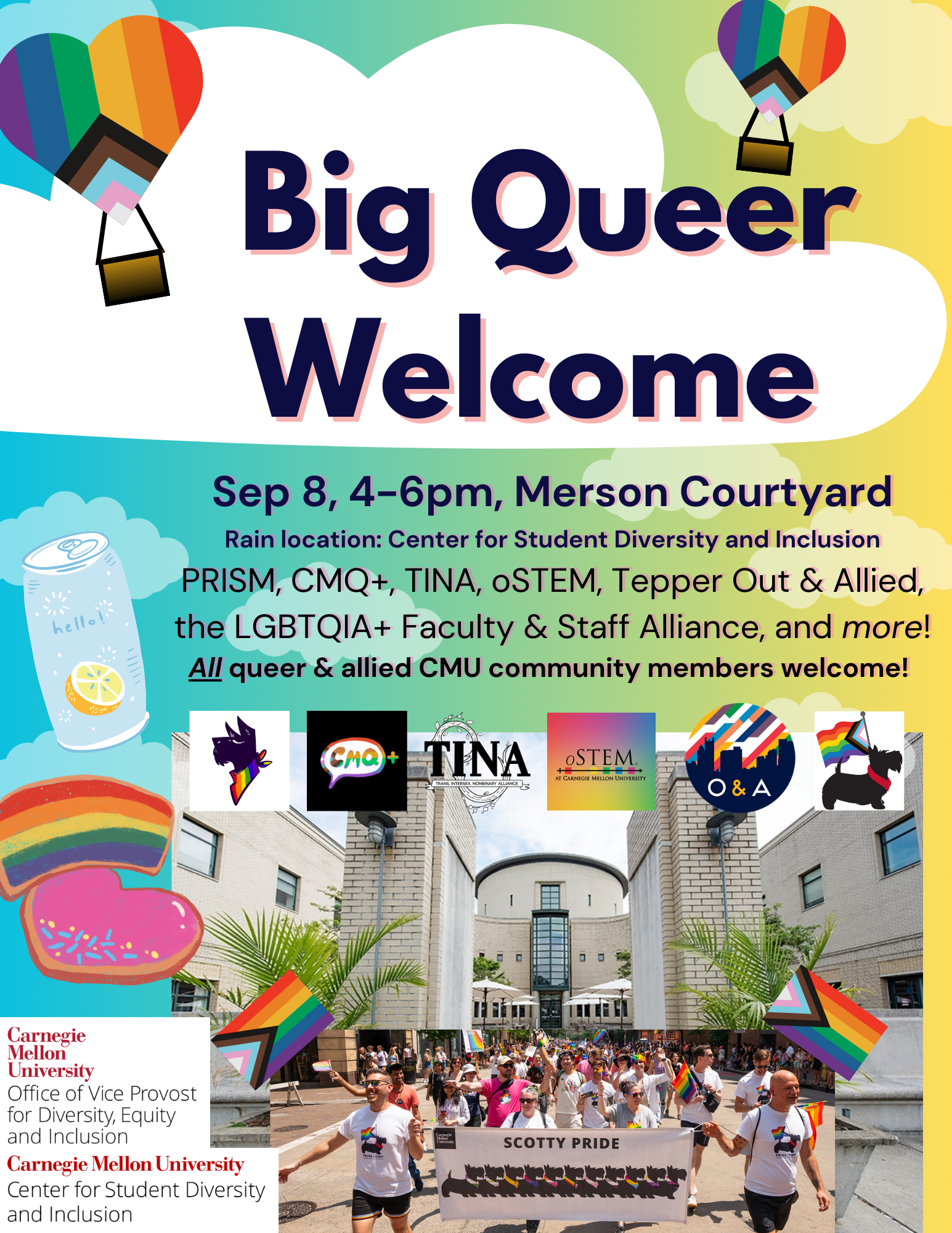 Next Friday, September 8, 4-6pm, join the Big Queer Welcome! All queer and allied CMU community members are welcome to join campus organizations, the Office of Vice Provost for Diversity, Equity and Inclusion and the Center for Student Diversity and Inclusion for snacks and belonging.