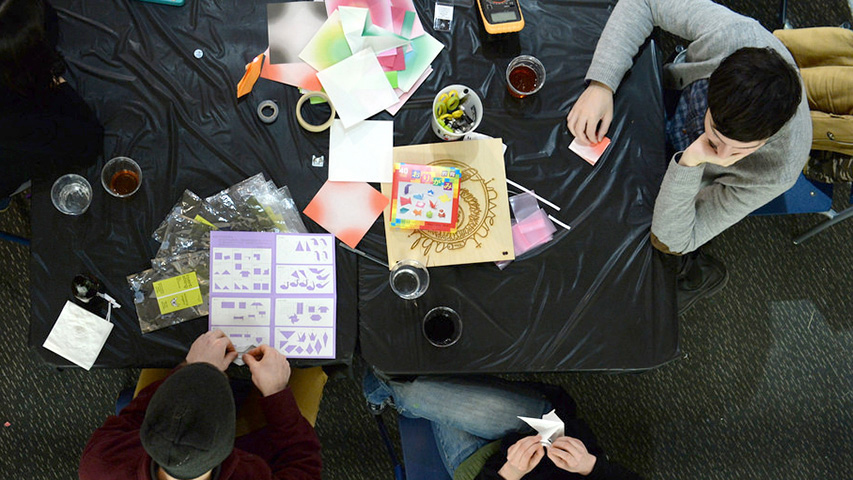 July 09, 2015
Do It Yourself
This story originally appeared on CMU.edu.
With her company Teknikio, Deren Guler (S'09, A'12) isn't just proving that girls are good at math and science - she's proving they can have fun doing it.
Teknikio features do-it-yourself project kits that teach about circuitry, switches, and sensors, and was born out of Guler's experience at Carnegie Mellon University.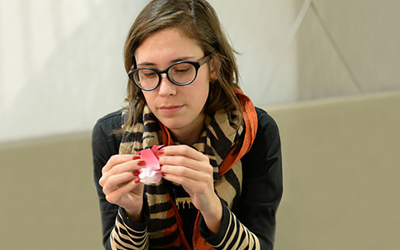 Guler is a good example of CMU's maker-movement culture, which now regularly attracts a range of students into its Entertainment Technology Center and IDeATe program.
Guler took a nontraditional science path, following her undergraduate physics degree with a master's in tangible interaction design from the School of Architecture.
The idea for Teknikio first sparked while Guler was a graduate teaching assistant, watching architecture and design students struggling with microcontroller platforms like the popular Arduino toolkits.
"The electronics the students needed to build were quite simple, but due to how complicated these kits were, I could tell by the end they still weren't understanding fundamentally how a circuit works," she said.
Around that same time she was researching different low-tech sensors and learning about smart materials. She started to brainstorm projects where students could make headbands or shoes light up, projects that broke down the circuits in ways that were less abstract and more accessible. She began to wonder why there weren't simpler kits for everyone — particularly, young girls.
After some research, she found package after package designed for boys. One brand of chemistry sets featured all males on its boxes except for one, which was labeled for girls. It had the same contents as the others, but was explicitly renamed to be for a "lab technician," suggesting that this was the only career she could have in science.
"Instead of getting upset about it, I decided to figure out how to help solve it," Guler said.
Guler applied for a grant through Pittsburgh's Sprout Fund and received $6,000 to design simple, creative kits for children to explore crafts and scientific concepts. She also held an artist residency at Pittsburgh's Children's Museum and offered classes at Assemble before moving to New York City.
Through her Pittsburgh connections, she continued to receive orders from teachers for her kits, so she continued Teknikio (then called Invent-abling). The company recently expanded into retail. The New York Hall of Science named her its inaugural Design Fellow, and she is an adjunct faculty member at the Parsons School of Design and consults with media and toy companies.
Guler's kits include an origami kit where users can add circuits to animate their creations with lights and movement, a sewing kit with sewable LEDs, a kit that explores switches and sensors, and a wearable electronics kit.
Along the way she stayed in touch with her undergraduate research mentor, biological physics research professor Stephanie Tristram-Nagle. Tristram-Nagle encouraged her to enter the national SPARK (Science Play And Research Kit) competition to reimagine the chemistry set. Guler did and won third place, earning $10,000 toward her company.
"I think Deren is probably the most creative of all the students I've had," Tristram-Nagle said. "She doesn't go along with the crowd by any means. She wants to reach out to a lot of people."